Kirby Farris
Partner
Kirby Farris, the managing partner of Farris, Riley & Pitt, LLP, has long been an avid believer in pursuing justice for those injured and killed as the result of a personal injury. For over two decades, Mr. Farris has dedicated his practice to representing victims of personal injury and Federal Employers Liability Act, commonly known as FELA. MR. Farris distinguished himself as a long-term employee of the Norfolk Southern Railway Corporation, working as a laborer in the Maintenance of Way department for eleven years. Mr. Farris saw first-hand the devastating and life-altering impact of work place injuries to railroad workers.
FELA is a federal law that protects and compensates railroad workers injured on the railroad. Mr. Farris is recognized as Designated FELA Counsel for the Transportation Communications Union (TCU). This designation is not only an honor for him but the realization of a longtime goal. After working for Norfolk Southern and representing injured workers on the railroad, he has also seen how properly handled claims for injured railroad workers can help them overcome the life altering impact of a workplace injury. Mr. Farris' empathy for clients and their families continues to reinforce his determination to be ever diligent in representing their legal interests.
Mr. Farris received his undergraduate degree from the University of North Alabama and his law degree from Birmingham School of Law. After graduation from law school in 1994, he went on to serve at Birmingham School of Law as an associate professor of torts, civil procedure, and agency & partnership law, while also working to establish his legal practice. Through the trust and respect of his legal colleagues, he established his law firm in February 1997, based largely on the referral of plaintiff cases from his legal peers throughout Alabama.
Mr. Farris focuses his practice on railroad litigation (FELA), FLSA (Fair Labor Standards Act), Personal Injury and wrongful death. He has been awarded numerous multimillion-dollar settlements and handles FLSA class actions all over the U.S. Mr. Farris is a member of the American, Alabama and Birmingham Bar Associations. He is also active in the Alabama Association for Justice and the American Association for Justice. Mr. Farris is a native of Lynn, Alabama and presently resides in Birmingham, Alabama with his wife, Tammy and have three grown children and a granddaughter.
In addition to practicing law, Mr. Farris along with his law partner, Ken Riley, underwrite a legal call in show, LawCall, which features guest attorneys from all over the State and provides viewers across Birmingham the opportunity to have their legal questions answered. LawCall airs live every Sunday night on Fox 6 WBRC.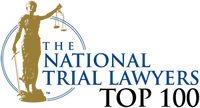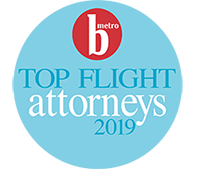 Education
J.D., Birmingham School of Law
Areas Of Practice
Railroad Litigation (FELA)
FLSA (Fair Labor Standards Act)
Personal Injury
Wrongful Death
Jurisdictions Admitted to Practice
Alabama Supreme Court
US Court of Appeals – Eleventh Circuit
US District Court – Northern District of Alabama
US District Court – Middle District of Alabama
US District Court – Southern District of Alabama
US District Court – Eastern District of Arkansas
US District Court – Western District of Arkansas
US District Court – District of Colorado
US District Court – Western District of Tennessee
Professional & Bar Association Memberships
Birmingham Bar Association
US Court of Appeals – Eleventh Circuit
American Bar Association
Alabama Bar Association
Alabama Association for Justice
American Association for Justice
Academy of Rail Labor Attorneys