If you were injured due to the negligent actions of another person or company, do not hesitate to contact Farris, Riley & Pitt, LLP. We might be able to represent you in your personal injury case to pursue the compensation you deserve. You should have the opportunity to hold the at-fault party liable for their misconduct.
You probably never thought about what you would do if the unexpected happened. Most people don't go about their days thinking a traumatic accident will happen to them. Unfortunately, anyone could suffer an injury if they cross paths with a careless individual. The at-fault party should be financially responsible for your medical treatment and other expenses if your actions didn't contribute to the accident in any way.
At Farris, Riley & Pitt, LLP, our Leeds personal injury attorneys have over 20 years of experience representing clients in their personal injury cases. We know how to investigate accidents and obtain evidence to prove fault. We will handle every step of the legal process on your behalf so you can focus solely on healing your injuries. Our legal team is ready to fight for you.
For a free consultation at Farris, Riley & Pitt, LLP, call (205) 324-1212 today.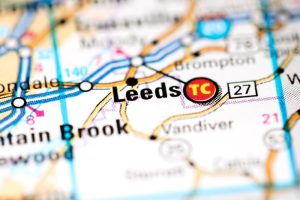 Personal Injury Cases We Take
Farris, Riley & Pitt, LLP believes every accident victim deserves to receive the money they're owed from the party responsible for causing their injuries. We will tirelessly work to prove someone else is at fault for the accident so you can secure the compensation you need to heal.
We represent our clients in various personal injury cases, including:
If you sustained an injury or lost a loved one under any of the circumstances above, call Farris, Riley & Pitt, LLP immediately. One of our personal injury attorneys in Leeds, AL, can meet with you for a free consultation and advise you about the available options for seeking compensation. Contact us today.
Compensation Available After an Accident
You could file a claim with the at-fault party's insurance company if you suffered any injuries in the accident. The compensation you recover from the claim could compensate you for a range of losses you suffered, such as:
Medical expenses
Mental anguish
Permanent disability or disfigurement
Lost wages
Lost earning capacity
Pain and suffering
Property damage
Punitive damages might also be available if you file a lawsuit. You must show clear and convincing evidence of the at-fault party's deliberate or conscious fraud, wantonness, oppression, or malice for the jury to award you with this type of compensation.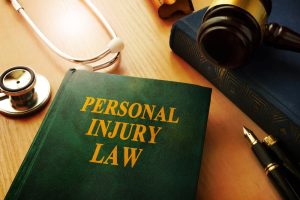 Personal Injury Frequently Asked Questions
Farris, Riley & Pitt, LLP understands the overwhelming nature of handling a personal injury case. It can be time-consuming and confusing. You might not know your rights or the process you must follow. Our personal injury lawyers in Leeds, AL, can guide you throughout each step, so you know what to expect.
Below are the most common questions our clients ask us so you can prepare for your case.
What should I do if I can't afford to hire a personal injury lawyer?
Most accident victims can't afford the expensive bills that come with treating an injury. You likely worry about the expenses associated with hiring a lawyer and whether you can pay. At Farris, Riley & Pitt, LLP, we understand the financial struggles many people face after an accident.
We take personal injury cases on contingency, so you don't have to pay upfront legal fees or costs. We won't collect our fees unless we secure compensation for you. If we lose your case, you won't owe us anything.
Is there a deadline to file a personal injury lawyer?
Yes. You must follow a statute of limitations if you want to pursue compensation for your losses. Alabama has a two-year statute of limitations. That means you must file your lawsuit within two years of the date of the accident.
Will I receive compensation if I was partly at fault for my injuries?
No. Alabama follows the doctrine of pure contributory negligence. If you file a lawsuit and the jury determines your actions contributed to the accident, you are prohibited from recovering any amount of compensation.
Should I hire a lawyer?
Yes. It's critical to hire a personal injury attorney from Farris, Riley & Pitt, LLP immediately after the accident. We need to start working on your case to meet all the necessary deadlines. If you attempt to handle everything without seeking legal representation, you will likely end up with much less compensation than you deserve.
What should I do if the insurance company contacts me about my claim?
The insurance adjuster assigned to your claim might call you to discuss the incident, your injuries, and other details. You shouldn't talk to them about anything. Many people think it's a harmless conversation, but the insurance company could use your words against you later if you say the wrong thing.
Give them our contact information if you have already retained our services. If you haven't hired a lawyer, inform the insurance company that you will need to speak with them another time. Call us immediately for representation, and we can handle communications with the insurance adjuster on your behalf. Contact us today.
Speak to a Personal Injury Lawyer in Leeds Today
Farris, Riley & Pitt, LLP is ready to represent you in your personal injury case. We will work hard to meet your needs and try to reach a favorable outcome. Our team has the resources, skills, and knowledge to effectively handle your claim to hold the negligent party liable and recover the maximum available compensation.
We will treat you as a priority while working on your case. You don't have to face the at-fault individual or company alone. You will have a compassionate and dedicated team in your corner until the end. You can depend on us to advocate for your rights and fight for the justice you deserve.
If you suffered injuries due to someone else's negligence, call Farris, Riley & Pitt, LLP right now. We're available 24/7 to speak with you about your case and determine whether we can represent you. Call (205) 324-1212 or complete our online form for a free consultation with one of our Leeds personal injury attorneys.