WEEKLY WBRC FOX 6 LAWCALL™ SEGMENT
WBRC FOX6 LawCall is a live, 30-minute legal call-in show airing every Sunday night at 10:30. Co-hosted by award-winning broadcaster Melanie Posey and Farris, Riley & Pitt partner attorneys Kirby Farris and Ken Riley. LawCall focuses on a different legal topic each week with guest attorneys from across North Central Alabama, giving our community a chance to seek legal advice. The attorneys take live phone calls from viewers pertaining to that topic.
Call us at 1-855-LAW-1955 during the show to have your legal questions answered.
The call-in segments of LawCall are underwritten in the public interest by the Farris, Riley & Pitt, LLP.
To view past segments, please visit our YouTube Channel.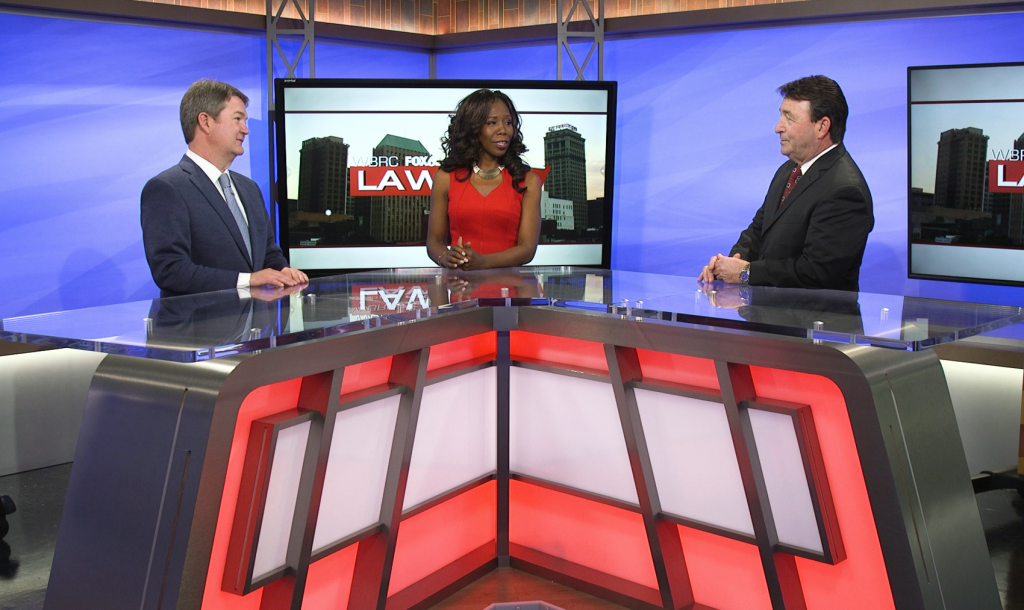 Meet Melanie Posey, LawCall Co-host
For 22 years, including 15 with WBRC FOX6 News, Melanie Posey built a solid journalistic reputation as an award-winning field reporter. She now continues her commitment to providing solid information as the Public Information Officer for the City of Hoover.
During her tenure with WBRC, Melanie covered numerous legal stories and cultivated relationships with some of the state's top attorneys and judges. She was the lead reporter on the trials of two men convicted of killing three Birmingham Police officers, the trial of Gabe Watson, and she did extensive work on Anthony Ray Hinton's legal journey that led to his exoneration and release from prison after serving 30 years on Alabama's Death Row.
As a reporter, Melanie built a strong following among viewers and co-workers because of her deep commitment to helping the community. She now turns that enthusiasm towards assisting viewers in understanding their legal rights.
"I am a lifelong learner," Melanie said. "My goal is to learn about the law along with our audience. I hope the questions I ask may well be the questions they would ask."
No stranger to the WBRC FOX6 LawCall family, she has been a frequent substitute host before assuming full-time hosting duties.