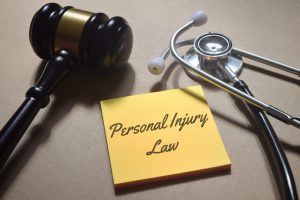 When an accident happens, you want an experienced and skilled Fultondale, Alabama, personal injury attorney at your side. If you're injured in an accident that was caused by someone else's negligent actions, you may be entitled to compensation.
We believe that you deserve experienced representation. That's why we work on contingency, which means that you pay us nothing unless we get compensation for you.
The Fultondale personal injury team of Farris, Riley & Pitt, LLP understands the financial, emotional, and mental burden that happens after a significant accident. Filling out insurance claims or filing personal injury lawsuits can be intimidating. Our team is made up of skilled negotiators who will work tenaciously to ensure that you receive fair compensation.
Call the offices of Farris, Riley & Pitt, LLP today at (205) 324-1212 to schedule your free case evaluation. Put us to work for you.
How a Fultondale Attorney Can Help
After an accident, it may feel as if there's an endless maze of paperwork, which can be overwhelming as you're trying to recover from your injuries. If you are injured because of someone else's negligence, the at-fault party's insurance company may send an insurance adjuster within 48 hours.
Their goal is to gather evidence from the accident to disprove your claim. Insurance adjusters are skilled negotiators. They often seem friendly. That's so they can get as much information from you as possible. They may ask you questions, request a recorded statement, or even offer an early lump-sum settlement.
It is crucial you do not speak with an insurance adjuster without legal representation. It is acceptable to give the insurance adjuster your name and contact information before telling them you will answer no more questions until you have your attorney present.
If they offer an early lump-sum settlement, tell them you'd like to talk to your attorney about it before deciding. The first settlement offer is rarely the best. Insurance companies have experienced attorneys and adjusters representing their rights and protecting their financial interests. You should have an experienced and compassionate attorney working for you, too.
After an accident, it can be challenging to choose the right attorney. You might feel that which attorney you choose isn't that important. However, like all other professionals, attorneys have varying levels of success, ability, and experience. Your selection has a significant impact on the outcome of your case.
Our legal team has recovered multimillion-dollar verdicts and settlements for our clients throughout Alabama. We handle a wide variety of personal injury cases and believe that every case deserves personalized attention.
Our team recognizes that when insurance companies offer weak settlements, you need a strong lawyer on your side to protect your rights. Our team of tenacious trial lawyers prepares each case as if it will be presented at trial. This preparation has helped ensure the best possible outcome for our clients.
Practice Areas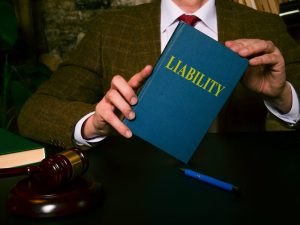 If you are involved in an accident that wasn't your fault, you want a skilled injury lawyer who has experience in your situation. There are nuances in case law that can influence the outcome. Experience helps during negotiations with an insurance company or when presenting your case before the court. Our legal team has a wide variety of experience, including:
Premises liability
Catastrophic injury
Common Accidental Injuries
These accidents can result in several types of injuries. You can experience emotional, mental, physical, and/or psychological injury after a traumatic event. While some injuries are obvious immediately after the accident, others take hours, days, or weeks to show up. It's crucial that you receive immediate medical attention. This helps document your injuries and demonstrates your interest in maintaining good health. Several different types of injuries that can potentially occur include:
Broken bones
Catastrophic injury
Paralysis
Heart attack
Burns
Soft tissue injury
Kidney damage
Back or neck injury
Nerve damage
Psychological injury, including post-traumatic stress disorder PTSD
Spinal cord injury
Traumatic amputation
Torn or ruptured ligaments and tendons
Time Is Short
According to Alabama Law, you must file a personal injury lawsuit within two years of having been injured. This is dictated by the statute of limitations that limits the time you have to recover compensation. Within this two-year period, your attorney will know whether negotiations with the insurance company are likely to be successful or if you'll need to file a lawsuit. If you don't file your lawsuit before the statutory period expires, you'll lose the opportunity to pursue compensation in court. Your attorney can make sure you don't miss that important deadline.
What Type of Compensation Is Available?
The compensation available in an injury claim is often limited by the at-fault party's insurance coverage. Even when medical expenses are higher, the insurance company does not pay more. Victims may be entitled to economic and non-economic damages.
Economic damages are those that have an objective dollar value and for which you have a receipt. They include medical expenses that are related to the injury. For example, medical specialists, prescription medications, physical therapists, rehabilitation, and surgery. You may also be entitled to future medical expenses when medical experts believe this will be necessary.
You could be awarded compensation for lost wages if you are unable to return to work after the accident. Compensation may also cover property that was damaged, such as a vehicle, motorcycle, bicycle, or property carried in your vehicle at the time of the accident.
Non-economic damages may include amounts for pain and suffering, loss of enjoyment of life, loss of consortium, and emotional distress.
Call Farris, Riley & Pitt, LLP Today for Help with Your Case
If you were injured in an accident that wasn't your fault, you want the experienced and skilled Fultondale legal team of Farris, Riley & Pitt, LLP to fight to protect your rights. Our attorneys have proudly served clients throughout Alabama, offering legal services that focus on people who were injured through no fault of their own.
We are committed to helping families and individuals through difficult and often tragic circumstances. Call our office today at (205) 324-1212 or contact us online to schedule your free case consultation.