Accidents come in all shapes and sizes. If you were injured because of someone else's negligence, you might be entitled to compensation. Whether that accident was in a car, at your workplace, or the result of a dog bite, the Adamsville personal injury lawyers of Farris, Riley & Pitt, LLP stand ready to represent you and aggressively fight for your rights.
Accidents can be overwhelming and create challenges in your daily life. It is important to remember that you are not alone. Our legal team is committed to customizing a strategy that is built on understanding the details of your case. We can be your partners in pursuit of compensation from the at-fault party if you were seriously injured, have a wrongful-death claim, or have a loved one who was injured or abused.
You will work with a team who are dedicated to helping you get better and will fight for your future. Our attorneys work hard, which is reflected in our results and professional recognition from local and national professional organizations, including the National Trial Lawyers, B-Metro Hall of Fame, and Super Lawyers.
Don't let a bad accident ruin the plans you have for your future. Call Farris, Riley & Pitt, LLP today at (205) 324-1212 to schedule your free consultation and case evaluation. One of our experienced attorneys will listen to the details of your case and answer your questions.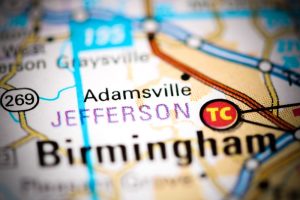 How Long Do I Have to File a Personal Injury Case?
Every state limits how long a person has to file a personal injury lawsuit. The law that establishes the time period is called the statute of limitations. In Alabama, an individual has two years from the date of the accident or injury to file the proper paperwork for any civil lawsuit. If you wait longer than two years, you likely relinquish your right to seek justice and recover damages in court.
There are limited exceptions that your Adamsville injury attorney can discuss with you. However, it is crucial that you do not wait to contact an attorney. It takes time to gather the necessary evidence to support your claim, and those two years can go quickly.
Do I Need a Personal Injury Lawyer?
If you were injured in an accident that was not your fault, the at-fault party's insurance company will likely try to send an insurance adjuster to speak with you. Oftentimes, an adjuster will present themselves as sympathetic. However, it is important to know that the goal of the insurance adjuster is to disprove your claim.
An adjuster may want to ask you questions or ask you to make a recorded statement. You are within your rights, and it is in your best interest, not to speak with an adjuster until you have an attorney present. The experienced legal team at Farris, Riley & Pitt, LLP can help prevent you from saying something that inadvertently negatively affects your case.
Adjusters may also make an initial settlement offer. You may be tempted to take their first offer in the hope of finishing the process. However, most initial offers are not fair offers. When you speak with an experienced Adamsville injury attorney from Farris, Riley & Pitt, LLP, we can assess the value of your case so you can fully evaluate any offer from the insurance company.
Cases We Handle
After you were injured in an accident that wasn't your fault, you want to be represented by an attorney who has experience with your situation. Even slight nuances in the law can impact the outcome of your claim or lawsuit. Our legal team is made up of skilled negotiators and experienced litigators whose goal is to protect your rights and fight for fair compensation.
We have a team of attorneys with experience in a variety of areas, including personal injury, defective products, defective drugs, and defective medical devices. If you are unsure whether we have the experience to handle your case, give our office a call. We are committed to ensuring that you receive the best legal services possible. If you have pressing questions about your case, don't hesitate to contact us today.
We have experience in these types of cases, among others:
Injuries from Accidents
Accidents can cause significant injuries, including physical, mental, psychological, and emotional injuries. We have experience representing clients who have suffered:
Brain injury, also called traumatic brain injury
Catastrophic injury
Depression and anxiety
Heart attack
Kidney damage
Nerve damage
Reflex sympathetic dystrophy syndrome
Psychological injury, including PTSD
Torn or ruptured ligaments and tendons
Traumatic amputation (loss of limb)
Types of Compensation Available
After an injury, you may be wondering what type of compensation is available to help pay your costs. When negotiations with an insurance company are successful, your settlement could include compensation for both economic and non-economic losses.
If negotiations are not successful, you may choose to pursue a personal injury lawsuit. The court can award economic and non-economic damages to compensate you for your accident-related injuries and losses.
Economic losses are objective costs that are verifiable. In other words, you likely have a receipt for the cost. This can include medical expenses, such as a doctor's office visit, surgery, assistive devices or bracing, rehabilitation, or prescription medications. Economic losses also include lost wages if you were unable to return to work after the accident and lost earning potential if you were seriously injured and will be unable to return to your job.
Non-economic losses are subjective and intangible in nature. This category includes losses such as mental anguish, pain and suffering, disfigurement, and loss of enjoyment of life.
In rare cases, punitive damages might also be awarded if your case goes to trial. These damages are meant to punish the at-fault person rather than to provide the injured party with additional money. To qualify for punitive damages in Alabama, you must prove there was deliberate malice, fraud, oppression, or wantonness. Contact us today.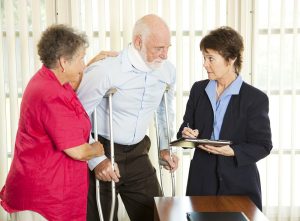 Reclaim Your Life After an Injury
The legal team at Farris, Riley & Pitt, LLP understands that your life has been turned upside down. Money cannot compensate for your injuries and possibly not for the loss of your property. But it can help reduce the financial burden that comes from mounting medical bills and lost wages.
A serious accident can sideline you for months and, sometimes, permanently. You can reclaim control of your life and have a significantly positive impact on your future when you work with our experienced Adamsville personal injury attorneys.
We believe it's our responsibility and privilege to represent you in negotiations with the insurance company or litigate your case in court. Our team will thoroughly investigate the facts related to your case and help you make informed decisions about any settlement offers.
Trust Farris, Riley & Pitt, LLP With Your Case
We understand that every case is unique. The legal strategy we develop will be based on the details of your situation. We do not use a cookie-cutter approach to representing our clients.
You may have questions about how much an experienced attorney will cost. We want you to know that your first consultation with our attorneys is free, and you will not be charged any legal fees unless we recover compensation for you.
Call our office today at (205) 324-1212, or reach out to us online to speak with an experienced attorney who will review the details of your case and answer your questions.