Hoover Personal Injury Attorneys
You were enjoying the good life in the lovely city of Hoover, Alabama. Then you sustained an injury due to the negligence of another person. Maybe you are unable to work or perform common daily chores. You may still be hospitalized or confined to your home, unable to function as you normally did prior to your injury. Are you unable to pay your bills? Do you stay awake most of the night worrying about mounting medical costs? Perhaps the injury or death of a loved one was a result of the accident.
If you or someone close to you feels hopeless because of the injuries and damages sustained in an accident that was caused by another party, you need a personal injury attorney to fight for your just compensation.
The attorneys of Farris, Riley & Pitt, LLP have handled all types of personal injury cases in the Hoover area and throughout Alabama with great success. Our legal team believes that every case deserves personalized attention and painstaking investigative work to achieve the best outcome. From slip and fall injuries to medical malpractice to wrongful death accidents, our staff will listen to you and explore every aspect of your case to determine the extent of the other party's negligence. There is no reason to wait. Just call (205) 324-1212. The consultation is free, and we don't get paid unless we secure compensation for you.
Some people make the mistake of contacting the insurance company right after their accident. Unfortunately, insurance companies do their best to weaken, or even dismiss your case. In order to get the money you need to reclaim your personal and financial independence, turn to our experienced legal team. They have won multi-million dollar verdicts and settlements for everything from industrial accidents to premises liability cases, and their successes continue to be noticed. Their numerous citations include Birmingham Top Attorneys 2020, Top Women Attorneys 2018, and the National Trial Lawyers Top 40 under 40. Call, chat, or fill out our contact form, so we can get started on your case.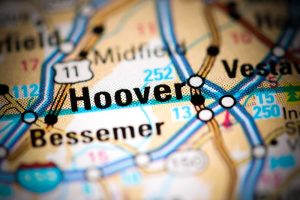 Do I Need a Hoover Personal Injury Attorney?
Your world may seem as if it's upside down due to your losses. And you are probably confused about which details regarding your accident are important. But leave that to us. Speak to one of our experienced personal injury attorneys, not to the insurance company, as soon as possible after your incident. You could actually hurt your case if you say the wrong thing to an insurance agent.
Typically, experienced personal injury attorneys like our team at Farris, Riley & Pitt, LLP win three times the amount of money for injured parties than they would get from an insurance company if they pursued their claim without a lawyer. We will work with you to gather the evidence we need to build a strong case because we have your best interests at heart.
When you look into working with Farris, Riley & Pitt, LLP, our attorneys will advise you to claim damages for economic and/or non-economic losses, based on the details of your case.
Economic damages include things like medical expenses, now and in the future, having to hire help at home, lost wages, and property damage.
Non-economic damages can include pain and suffering due to injury, the loss of companionship, and social contact, emotional upheaval, and the loss of consortium.
Keep in mind that there is a tangle of investigative work and red tape to unravel when preparing your personal injury case. The legal team at Farris, Riley & Pitt, LLP will handle all of this and will work diligently to get you just compensation.
Why Choose the Hoover Personal Injury Attorneys of Farris, Riley & Pitt, LLP?
The Hoover area is home to many different law firms, so why select the legal team at Farris, Riley & Pitt, LLP? One very good reason is how successful we are at winning substantial damages for our clients. These results speak for themselves: A client who lost an arm when his lawn machinery collided with an unseen power line was awarded $2 million. A woman who sustained a back injury due to a worker's negligence at a waterpark ride got a $1 million settlement. The claimant for a client who bled to death after his premature release from a hospital won a $3 million verdict.
Our lawyers realize how much an accident that results in personal and/or property damage that was caused by someone's negligence can impact your life and the lives of your loved ones. Our legal team works non-stop to uphold your rights and to get you the compensation you deserve.
Types of Cases We Handle
The Hoover personal Injury attorneys of Farris, Riley & Pitt, LLP handle a wide range of claims for accidents and injuries, including the following:
Hurricane damage
Social Security Disability
Business interruption
Child Injuries from suffocation, strangulation, and choking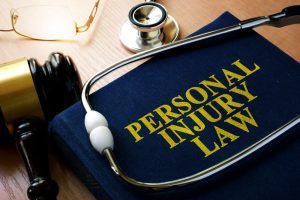 Call the Hoover Personal Injury Attorneys Now
You or someone close to you is injured or has passed away because of someone else's negligence. You are worried, your expenses are out of control, and you want to speak to an attorney about your rights.
Don't let worry about paying for a lawyer keep you from calling. We work on contingency, which means you don't have to pay us anything upfront. If we take your case, you won't pay us anything until we obtain compensation for you. If we don't get you any money, you won't owe us anything. Ever.
Call Farris, Riley & Pitt, LLP at (205) 324-1212 to speak to a member of our legal team. You can also chat with us online, or fill out our contact form. The consultation is free. The Hoover personal injury attorneys are waiting to hear from you.