Irondale Personal Injury Lawyers
If you've been in an accident in or around Irondale that wasn't your fault, you deserve to have a seasoned and knowledgeable team to fight for what you deserve. For over twenty years, the legal professionals of Farris, Riley & Pitt, LLP have established a record of recovering multimillion-dollar verdicts and settlements for accident victims in Alabama. If you or someone you love has suffered an injury that was entirely somebody else's fault, let us work with you to attain the compensation you deserve.
Farris, Riley & Pitt, LLP has experience dealing with a great variety of personal injury cases, such as automobile collisions, industrial accidents, and injuries due to defective products. We focus on all the details of every case we take on, and we are dedicated to giving each of our clients the personal attention necessary to help them reach the fairest and most favorable outcome we can help deliver. Our team believes strongly that you should not be financially responsible for an injury that another party's recklessness or negligence caused, and we will do all we can to ensure that you receive the justice you deserve.
Insurance companies may pressure you into accepting a weak settlement. That's why, from the beginning, it's important that you have a strong team of attorneys who are willing to fight aggressively on your behalf. Call us today at (205) 324-1212 for a free consultation to discuss your legal options.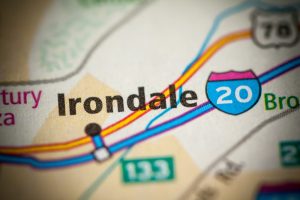 Our Attorneys
By choosing Farris, Riley & Pitt, LLP, you will be making the decision to work with a team of highly respected professionals. Kirby Farris and Ken Riley are members of both the Alabama Bar Association and the American Bar Association. Additionally, they are both admitted to the United States District Court for the Northern District of Alabama (in which Irondale is located), the Alabama Supreme Court, and state courts throughout Alabama. All the attorneys of Farris, Riley & Pitt, LLP are equipped with experience, knowledge, and the skill set required to fight confidently for what our clients deserve.
Practice Areas
We recognize that the circumstances surrounding your injury are unique to you and to the incident that caused it. Even so, most injury victims suffer the same set of consequences, including exorbitant medical bills, lost wages, loss of ability to work, and serious property damage.
If the accident was not your fault, we believe that those who caused it should be held responsible for the expenses that you've incurred because of your injury. We are here to help you secure the compensation to cover your losses, and we take our job seriously. Let us help you make things right. We are ready to provide our services in cases such as:
If your type of injury is not on the above list, we still encourage you to contact us so that we can advise you about the help we can provide. Our extensive experience has given us the opportunity to work with victims of every imaginable type of injury and wrongful death case. Let us lend our experience to your case, and help you get the compensation you deserve.
Why Do I Need a Lawyer?
If you've been hurt in an accident that isn't your fault, it's common to feel like you are all on your own. Furthermore, insurance agents are trained to pressure accident victims into admitting partial fault. In Alabama, if you're at all responsible for the accident in which you were injured, you're not entitled to obtain compensation. Insurance companies are not actually concerned with your well-being. They are principally interested in protecting their bottom-line and their investors. They will go out of their way to minimize or deny your injury claim.
While some people may believe they can file a claim on their own behalf, the intricacies of the claims process often leave victims feeling bewildered and disempowered. This is the last thing you should be feeling as you are trying to heal from your injury and work out how to take your next steps in life.
This is precisely why it is vital to have a team of seasoned personal injury lawyers who understand your situation and the unique nature of your case. Hiring an experienced Irondale attorney like those who work at Farris, Riley & Pitt, LLP means that you can have the peace of mind that the right people are looking after the legal consequences of your accident.
We are not afraid to take on the insurance companies, nor are will we hesitate to go after negligent individuals, businesses, or government entities. Let us fight for you. This way, you can focus on your physical and emotional recovery while we take care of everything else. We will not rest until we have done everything we can to help get you the outcome you are owed.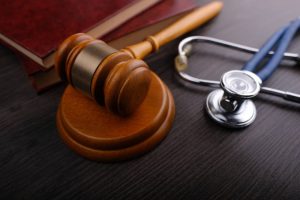 Our Record Speaks for Itself
Some of the outcomes we have achieved for our clients include:
A plant accident settlement in which our client received injuries due to the removal of safety equipment – $9.4 million
An industrial accident settlement in which our client suffered life-altering injuries when an ignored safety device resulted in an explosion – $7.0 million
A waterpark accident verdict in which an employee's negligence resulted in a serious injury to one of our clients – $1.0 million
This is just a small sampling of our results. We are ready to work just as hard for you to help you get the maximum compensation possible for your injury.
Call Us Now
We understand that suffering an accident is one of the most horrible experiences in life. And while the physical damage may have already happened, we believe that further suffering due to the consequences of the accident is simply unnecessary.
It's important that you get help as soon as possible in order to optimize your chance at recovering from your incident with as much support and ease as possible. Choosing the right lawyers can make all the difference in the world, so do not hesitate to contact the Irondale personal injury lawyers of Farris, Riley & Pitt, LLP now. Call (205) 324-1212 today so we can get to work on your case. We look forward to working with you.