Birmingham Bus Accident Attorney
Did you suffer severe injuries or was your loved one killed in a bus accident in Alabama? You are probably looking for some way to obtain the money you need for medical costs, rehabilitation, or funeral expenses from the at-fault bus company.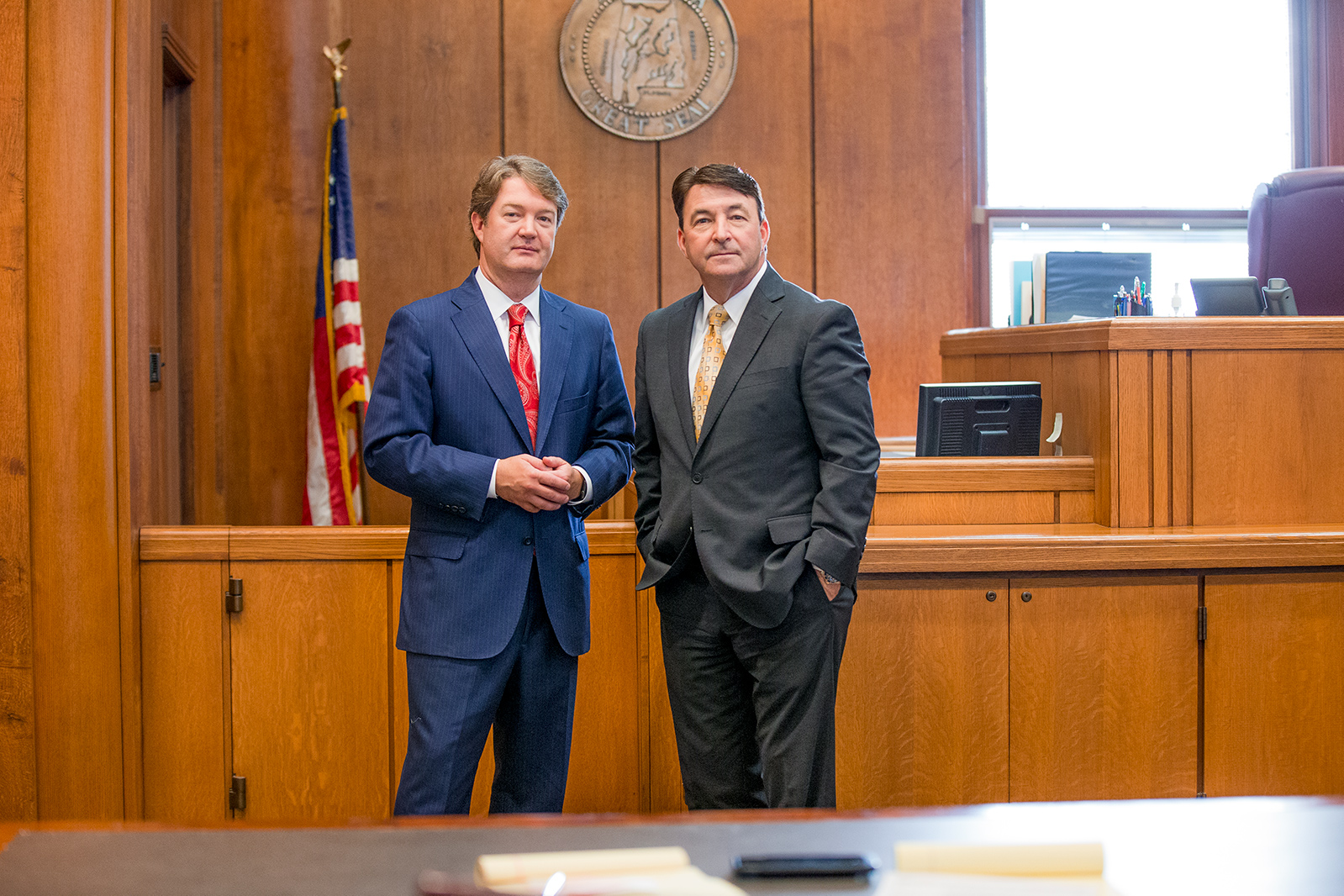 Serious bus crashes frequently result in fatal injuries, but even those who survive or sustain catastrophic injuries require several months, years, or even lifetimes of rehabilitation. You may be entitled to compensation for all of your medical bills, lost income, and other damages.
The Birmingham bus accident lawyers at Farris, Riley & Pitt, LLP have been handling various motor vehicle accident claims for over two decades. We understand how to prove a bus company's negligence and secure maximum compensation for victims.
You are probably dealing with many other concerns. Let our firm see how we can help. You can have Farris, Riley & Pitt, LLP review your case and help you understand all of your legal options when you call (205) 324-1212 to receive a free consultation.
Why Do I Need a Bus Accident Lawyer?
Bus crashes are extremely complicated. Accidents involving large carriers usually prompt federal investigations.
Buses are subject to strict state and federal regulations. Violations of these regulations may be direct factors in the causes of some crashes.
This type of evidence is not readily available or easily obtained though. You need to contact an attorney as soon as possible so the lawyer will be able to quickly investigate the accident, obtain important evidence, and identify all possible liable parties.
Farris, Riley & Pitt, LLP will aggressively pursue fair and full compensation for all of your past, present, and future needs. We can make sure that every single negligent party is held accountable.
Why Choose Farris, Riley & Pitt, LLP?
Farris, Riley & Pitt, LLP has secured several multimillion-dollar verdicts and settlements. When you work with our firm, we are prepared to step in and immediately begin negotiating with a negligent party's insurance company.
Insurers frequently contact victims and offer settlements to quickly resolve potential claims, but you should refuse any such offer as it is invariably guaranteed to be nowhere near what you are actually entitled to. Our firm will either negotiate a lawsuit that provides for all of your needs, or we will file a lawsuit.
Farris, Riley & Pitt, LLP will be able to assess the true value of your case and fight to help you recover every last dollar from all negligent parties.
You should also be aware that our firm handles every case on a contingency fee basis, which essentially means that we do not get paid if we do not get you a monetary award. You have nothing to lose by calling (205) 324-1212 to schedule a free consultation.
Cases We Handle
Alabama is served by a number of different companies providing local and interstate bus services. Some of the different public and charter bus providers include:
Birmingham Metro Area Express (MAX Transit)
Greyhound
Megabus
Teague VIP Express
New Generation Charter, Inc.
C & S Charter and Tours, LLC
Cline Tours, Inc.
E & J Tours
Thrasher Brothers Trailways
BLS Charters, Inc.
Southern Coaches, Inc.
Southeastern Motor Coach, Inc.
Kelton Tours Unlimited
Takers Corporation, LLC
Covenant Elite Charters & Tours, LLC
Spirit Coach, LLC
Colonial Trailways, Inc.
Gulf Coast Tours, Inc.
Wright's Charters, Inc.
Capital Trailways
Vision Express
K & S Charters/Tours, LLC
Kingdom Coach, LLC
Southern Charter Company
Tuscaloosa Charter Service, LLC
Anchor Transportation
Autauga County Rural Transportation (ACRT)
Baldwin County Public Transit Coalition (BCPTC)
Baldwin Rural Area Transportation System (BRATS)
Community Service Programs of West Alabama (CSPWA)
Blount County Commission (BCC)
Anniston Express
East Alabama Regional Planning & Development Commission (EARPDC)
Alabama-Tombigbee Regional Commission (ATRC)
West Alabama Public Transportation, West Alabama Health Services (WAPT)
Goodwater Public Transportation (GPT)
Covington Area Transit System (CATS)
Cullman Area Rural Transportation System (CARTS)
Escambia County Area Transit System (ECATS)
Etowah County Rural Transportation Program (ECRTP)
Northwest Alabama Transportation System (NATS)
Lawrence County Aging Rural Transit System (LCARTS)
Lee County Transit Agency (LETA)
Macon-Russell Community Action Agency (MRCAA)
Huntsville Public Transportation
Transportation for Rural Areas of Madison County (TRAM)
City of Guntersville Public Transportation (CGPT)
The Wave Transit
Phenix City Express (PEX)
ClasTran
Central Alabama Public Transportation (CAPT)
Determining the exact cause of a bus accident can be an extremely difficult process. Even cases involving seemingly clear driver errors may have several other contributing factors.
Everything You Need to Know About Claiming Compensation After Bus Accidents
While bus driver error is certainly one of the most common causes of crashes, other possible causes can include, but are not limited to:
Driver Fatigue — Commercial drivers are subject to strict limits on the number of hours they can work consecutively in a given week. Some drivers falsify logs to cover up possible driving-time violations, and those who work excess hours are much more likely to fall asleep while at the wheel.
Failure to Maintain — Bus companies must ensure their vehicles are safe for transporting large numbers of the public. Any company's lack of proper bus maintenance could make it liable when these failures cause traffic accidents.
Defective Parts — Mechanical components within a bus may fail without reason, possibly causing crashes. If brakes, tires, or any other bus part was defectively manufactured, the maker could be responsible for damages.
Road Conditions — Adverse weather conditions may be cited as causing some accidents, but bus drivers still need to operate their vehicles responsibly in these conditions. Governmental entities could also be liable when a bus accident is caused by a particularly dangerous roadway or a hazard that should have been corrected.
Other Vehicles — Some bus accidents are actually the fault of other drivers. The involvement of multiple vehicles only further demonstrates the importance of having legal representation.
Liability can also be far more complicated in bus crashes than it is in most car accidents. Depending on numerous factors, a bus driver, bus company, maintenance company, parts manufacturer, and governmental agency could all be potentially named as defendants.
Frequently Asked Questions
Most people accused of any kind of negligent conduct in a tort claim respond by saying that the other party was at fault. Alabama is one of only five U.S. states that allows defendants in civil cases to assert the affirmative defense of contributory negligence. When proven, any negligence on a victim's part that proximately contributes to their injury will be considered contributory negligence and prohibit them from recovering any damages. This is true even in cases where a bus driver or bus company is 99 percent at fault and the victim is only 1 percent at fault. You will want to contact Farris, Riley & Pitt, LLP before talking to any insurance company agents in order to avoid saying anything that might be construed as contributory negligence.
Even if you do not think you were hurt, you should still visit a hospital. You will want to have a medical professional evaluate your condition in case you suffered an injury with more delayed symptoms. Additionally, the creation of a medical record immediately after a bus crash avoids any issues with insurers related to delayed treatment. If possible, you should try to take pictures of your accident scene. Get as many photographs as possible, from varying angles and distances. Also, collect contact information from all of the potential witnesses at the scene. Writing down everything you remember about your accident is beneficial, as memories of crashes can quickly fade. Finally, you should avoid speaking to any insurance company until you have legal counsel. Make sure you contact Farris, Riley & Pitt, LLP.
A lawsuit filed against a municipality or a county is subject to a different statute of limitations and different damage limits. Alabama Code § 11-47-23 states that any tort claims against a municipality must be presented to the clerk within 6 months, and claims against counties must be presented within 12 months under Alabama Code § 11-12-8. Under Alabama Code § 11-47-190 and Alabama Code § 11-93-2, damages against a municipality or a county, respectively, cannot exceed $100,000 for bodily injury or death to one person and $300,000 in the aggregate when more than two persons have claims or judgments.
Bus Accidents Statistics
The Alabama State Department of Education reported that 8,243 buses were used by the state's public school systems in 2002. The more than 374,000 students who ride Alabama buses to and from school translated to nearly 66 million annual student rides.
According to the Federal Motor Carrier Safety Administration, 4,440 large trucks and buses were involved in fatal crashes in 2016. This marked the first time that the total for a year had exceeded 4,000 fatalities since 2007.
FMCSA stated that on average from 2006 to 2016, involvement in fatal crashes was highest for school buses (40 percent), transit buses (34 percent), and intercity buses (13 percent). According to FMCSA, there were 119,000 injury crashes involving large trucks or buses in 2016, resulting in 180,000 injuries.
Contact a Birmingham Bus Accidents Attorney Today
The Birmingham bus accident lawyers of Farris, Riley & Pitt, LLP have been loyally serving clients in communities all over Alabama for over 20 years. We understand the confusion that many victims feel after bus accidents and work to provide real solutions so you can move on with your life.
Did you sustain serious injuries or was your loved one killed in a bus crash in Jefferson County? Contact Farris, Riley & Pitt, LLP at (205) 324-1212 to have someone from Farris, Riley & Pitt, LLP, your local Birmingham personal injury law firm provide a complete evaluation of your case during a free consultation.