If you have been injured in an accident in Alabama that was not your fault, you might be entitled to receive compensation. You should not have to be responsible for paying for someone else's mistake.
We expect to go through our days with a sense of safety. Sadly, in the year 2019, a person in Alabama was injured in a traffic crash about every 11 minutes on average. This amounts to approximately 46,000 total injuries due to traffic crashes that year. These incidents are major life-changing events that we are unable to anticipate. In the aftermath, it can seem like our life will never get back to normal. The toll on our physical health, mental health, family, and job can feel overwhelming.
Fortunately, you do not have to face this difficult experience alone. Contact Farris, Riley & Pitt, LLP today at (205) 324-1212 to speak with one of our compassionate Quinton personal injury lawyers. Let us put your mind at ease during this emotional time.
Do I Need an Attorney?
The process of pursuing compensation after an accident is complex. It's even more true if you try to do it alone instead of hiring an attorney. You may even end up paying out of your own pocket for something that someone else's insurance company should have covered.
After an accident and serious injury, your well-being, your family, your job, and your future may all be on the line. You need an attorney who will fight for these the same way that they would fight for themselves.
Compensation
There are many factors that impact the compensation you may receive, including the severity of your injury, the duration of your healing process, and the prognosis for your future. There will be a substantial amount of evidence that needs to be collected and analyzed. The potential components of compensation to which you may be entitled can include:
Medical expenses
Property damage
Lost wages
Loss of earning capacity
Pain and suffering
Permanent disability or disfigurement
Alabama's laws make it a "contributory negligence" state. This means that if you are determined to be partially at fault for the accident, you are not eligible to receive any compensation. Insurance companies may attempt to talk with you on the phone soon after the accident. It's crucial that you do not talk with them. They may try to record you making statements that imply you were at fault for the accident. Even if you feel you have nothing to hide, you need to speak with a personal injury attorney before you talk to the insurance company's representative.
Insurance companies are also known for making settlement offers that are too low. When they do, they are hoping that you will accept an unfair offer. Most people are unfamiliar with how much compensation they could be entitled to for their injuries and losses. They may settle for less because of this.
Farris, Riley & Pitt, LLP will handle all negotiations in your case. We will reject any low-ball offers as we fight to pursue the maximum amount that you deserve. Most cases are settled outside the courtroom. However, in the event that negotiations are unsuccessful, we will be prepared to go to court to pursue justice for you.
The statute of limitations in Alabama allows for a two-year statutory period. This means that if you are going to file a lawsuit, you must do so within two years of the date of the accident.
Why Should I Choose Farris, Riley & Pitt, LLP?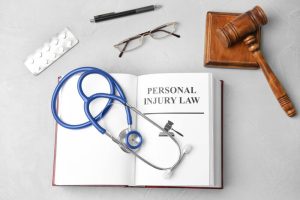 For more than 20 years, we have been representing injured people in Alabama just like you. Our attorneys have built a wealth of experience during those two decades. We will use this to build the strongest case possible for you. Farris, Riley & Pitt, LLP is committed to the community of Quinton and the areas around Birmingham. We went to school in Alabama, and this is where we raise our families, as well.
Our firm is respected by insurance companies, and they know from experience that we will fight tenaciously for each client. Our lawyers know how to get results. We have recovered more than $200 million for our clients. We proudly share the testimonials of our prior clients who describe their experience working with us. We treat each client the same way that we would want to be treated ourselves.
We have built our reputation and our firm on the principle of trust. You need to be able to trust your attorney to take care of you. You also need to trust that they have your best interests in mind. When you choose Farris, Riley & Pitt, LLP to represent you, that is exactly what you will get. We will handle everything in your case so you can focus on your healing and recovery.
You can rest easy knowing that there are no upfront fees. In fact, Farris, Riley & Pitt, LLP doesn't charge any fees at all unless we get compensation for you. That means we don't get paid unless you get paid.
Our Practice Areas
Our experienced personal injury attorneys are prepared to take on nearly any type of personal injury case, including:
If you have been injured by one of these, it's critical that you speak with an experienced attorney as soon as possible. Call us now for a free consultation to learn about your options.
Contact Farris, Riley & Pitt, LLP Today
If you have been hurt in an accident that was caused by someone else's wrongdoing, you might be entitled to financial compensation. You probably have many questions right now. We invite you to read over our answers to the most common questions we receive.
Call us today at (205) 324-1212 to speak with a Quinton Farris, Riley & Pitt, LLP attorney about your case. You can also submit a contact form online, and we will be in touch as soon as we are able. Our experienced attorneys are ready to discuss your situation. Call us now for your free consultation.