Birmingham Railroad Accident and FELA Lawyers
The Federal Employers Liability Act, or FELA as it is commonly known, is considered one of the greatest pieces of legislation to be passed in the twentieth century. It was a huge victory not only for railroad workers, but for many hard-working Americans who were subjected to unsafe work environments.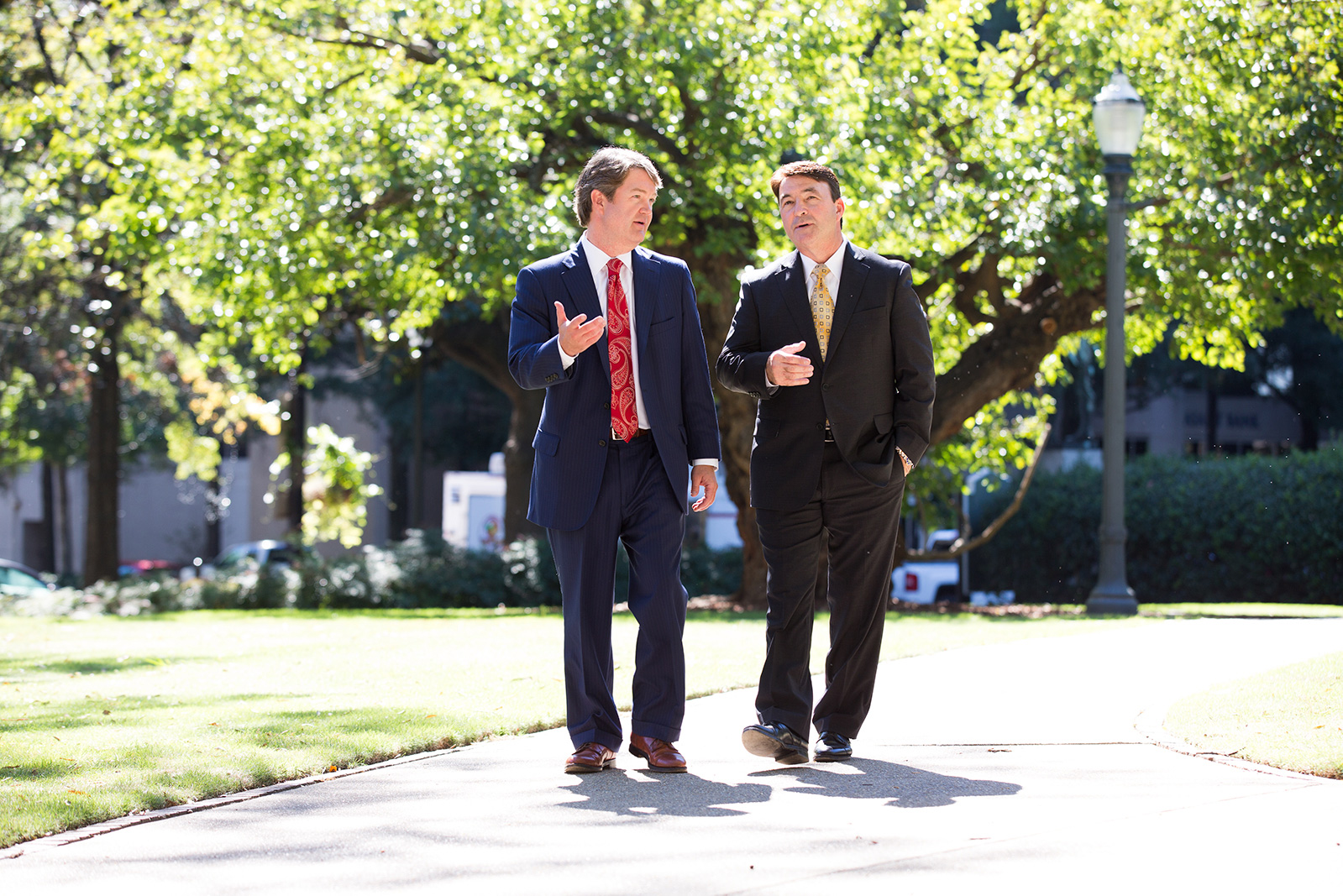 FELA was originally created in response to public outcry over the gruesome injuries and the number of fatalities railroad workers sustained while working. Few people, railroad workers included, truly understand the amount of protection injured railroad workers have under FELA. In fact, railroad employees have more protection than any other working person in the United States under this law.
SMART Union, a union advocating for workers in a variety of potentially dangerous industries, wants to ensure that when workers they represent are injured, they have proven attorneys with the relevant skills and experience to fight for their interests.
If you are an injured railroad or transportation industry worker, you will likely want to seek out representation from a Designated Legal Counsel firm, such as Farris, Riley & Pitt, LLP. Our Birmingham Designated Legal Counsel railroad attorneys represent injured railroad workers involved in FELA accidents from all over the county. We have helped injured railroad workers employed by Norfolk Southern, CSX Transportation, short-line railroads and Burlington Northern Santa Fe (BNSF) Railway Company.
Why Do I Need a Railroad Accident Lawyer?
Despite the protections that FELA offers railroad workers, benefits are not automatically awarded in these cases. A victim still needs to prove a railroad's negligence.
Farris, Riley & Pitt, LLP understands the challenges that people face when pursuing railroad accident claims. The burden of proof is more forgiving with FELA claims, but victims increase the likelihood of success by retaining legal counsel.
Kirby Farris, co-founder and managing partner of Farris, Riley & Pitt, LLP, is a former long-term employee of the Norfolk Southern Railway Corporation who has dedicated his practice to representing personal injury victims and FELA claims. Mr. Farris is honored to be recognized as Designated FELA Counsel for the Transportation Communications Union (TCU).
It is extremely important for a railroad worker to avoid speaking to a railroad claim agent or attorney until they have legal representation. Claim agents and lawyers are only interested in limiting a railroad's liability and they will likely attempt to get you to admit some kind of fault for your injuries.
Farris, Riley & Pitt, LLP can ensure that your rights are protected. We represent clients on a contingency fee basis, so you do not have to worry about paying us anything unless you receive a monetary award.
Why Choose Farris, Riley & Pitt, LLP?
We fully understand FELA and what is required to successfully prove an injury claim. Furthermore, our firm has experience fighting railroad companies, and we know that they often spare no expense in order to try and avoid paying injury claims.
In addition to our more than 100 years of combined legal experience, Farris, Riley & Pitt, LLP also has a record of several multimillion dollar verdicts and settlements. When you hire our firm, you will have dedicated legal advocates committed to helping you recover as much legal compensation as possible.
Farris, Riley & Pitt, LLP will conduct a thorough independent investigation of your accident or illness to obtain the evidence necessary to prove a railroad's negligence.
Cases We Handle
Our firm understands the wide variety of ways in which railroad workers may suffer injuries on the job. We also understand that railroads have clearly defined duties under FELA, which include:
Provide and maintain equipment and tools, including safety devices
Inspect the workplace to make sure it is free of hazards
Ensure the workplace is reasonably clear of unsafe conditions
Warn employees of any unsafe conditions or hazards, even when such conditions seem obviously apparent
Provide necessary training to all workers
Provide adequate supervision
Ensure the company's own rules and regulations are adhered to
Take reasonable measures to keep employees safe from intentional torts or crimes by other employees
Prevent the implementation or use of unreasonable work quotas
Provide adequate assistance to employees in situations in which assigned tasks exceed their physical limitations
An injured railroad worker can prove a company's liability by showing that their injuries are caused by faulty equipment or tools, or the negligence of a co-employee, an agent, contractor, or the company itself. People generally have three years to file FELA claims.
The three-year time limit typically begins on the date that a railroad worker is injured. Sometimes the exact date of an injury is not clear. A victim may acquire an occupational disease, for instance. In these cases, the time limit begins running on the date that the worker knew or should have known about the disease.
The time limit is important because FELA claims can require lengthy investigations. Witness depositions may be required. For this reason, injured railroad workers should act quickly to retain legal counsel.
Railroad workers who engage in certain "protected activity" are granted certain additional rights under the Federal Rail Safety Act (FRSA). These rights prohibit railroads from retaliating or discriminating against any employee who engages in certain protected activities. Under 49 U.S.C. § 20109, railroad workers engage in protected activity when they:
Provide information to, cause information to be provided to, or assist in certain types of investigations
Cooperate with a safety or security investigation by the Federal Railroad Administration (FRA), National Transportation Safety Board (NTSB), or Homeland Security
Refuse to violate or assist in a violation of any federal law, rule, or regulation relating to railroad safety or security
File a complaint, cause a proceeding to be brought, cooperate with an investigation, or testify in a proceeding under federal laws or regulations relating to railroad safety and security
File a FRSA complaint with the Whistleblower Office of the Occupational Safety and Health Administration (OSHA)
Report a hazardous safety or security condition
Report their own or another worker's work-related injury or illness
Accurately report hours of duty
Refuse to work when presented with an imminent hazardous safety or security condition
Refuse to authorize the use of any safety- or security-related equipment, track, or structure if they present an imminent hazardous safety or security risk
Request medical treatment or follow orders of a treating physician
OSHA states that retaliation is considered to be an adverse action taken against a railroad worker because of an activity protected by FRSA. Examples of retaliation include, but are not limited to, firing, layoffs, discipline, demotion, denial of overtime or promotion, denial of benefits, blacklisting, failure to hire or rehire, reduction of pay or hours, intimidation, threats, reassignment, or denial, delay, or interference with medical treatment for an employee injured on the job.
FRSA also assigns regulatory responsibility to the Federal Railroad Administration (FRA), which investigates and prosecutes violations of any rail safety law.
Frequently Asked Questions
Railroad Accident Statistics
According to the Federal Railroad Administration (FRA) Office of Safety Analysis, 22 train accidents occurred in Alabama in 2017. There were 10 in 2016 and 26 in 2015.
These accidents resulted in 38 nonfatal injuries in 2017, 40 in 2016, and 39 in 2015. The accidents caused eight fatalities in 2017, five in 2016, and eight in 2015.
The FRA Office of Safety Analysis also reported that 25 highway-rail crossing incidents occurred at public crossings in Alabama in 2017. There were 26 in 2016 and 23 in 2015.
Two highway-rail crossing incidents occurred at private crossings in Alabama in 2017. There were four in 2016, and three in 2015.
Highway-rail crossing incidents in Alabama caused nine nonfatal injuries in 2017, 18 in 2016, and 10 in 2015. The incidents caused three fatalities in 2017, four in 2016, and two in 2015.
Contact a Birmingham Railroad Accident Attorney Today
Farris, Riley & Pitt, LLP has been helping railroad accident victims with FELA claims for more than 20 years. We know how to approach these types of cases and collect the evidence necessary in order to achieve the most favorable possible resolution to your case.
If you were seriously injured or your loved one was killed in a railroad accident in Alabama, do not delay in contacting Farris, Riley & Pitt, LLP. Call (205) 324-1212 or contact us online to receive a free consultation that will allow our lawyers to review your case and help you understand all of your legal options.