Posted on Saturday, September 10th, 2022 at 2:48 pm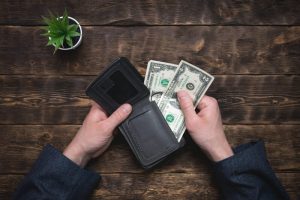 The inability to earn a regular income could prevent a person from affording the cost of medical care and other expenses after getting hurt in an accident. When you can't return to your job or function at full capacity, you might not receive the wages necessary to pay your bills.
Wondering how you'll treat your injury when you're not making enough money is stressful. Knowing you might face significant debt is overwhelming. You should understand your available options to compensate for your lost wages, so you don't suffer financial strain.
Common Types of Lost Wages in Personal Injury
Lost wages are the wages you can't earn after sustaining an injury in an accident someone else causes. The most common forms of lost wages include:
Pay raises
Overtime
Hourly or salary pay
Vacation and sick days
Bonuses
Contributions to a retirement plan
Tips
Employee benefits
Commissions
You might be entitled to compensation in a personal injury case even if you continue working. If your injury prevents you from making the money you made before the accident, you could file a claim for lost wages.
Understanding Loss of Earning Capacity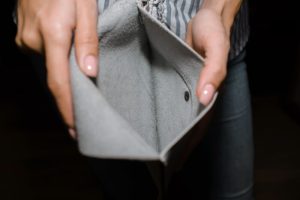 "Lost wages" are the wages you could not earn while treating your injury. You could include your loss of earning capacity when pursuing compensation in a personal injury case.
"Loss of earning capacity" is income you're not going to make in the future due to a chronic or permanent condition. That means your injury causes ongoing issues, such as pain, limited mobility, or physical disability that prevent you from earning your pre-injury wages.
As an example, let's say you sustained an amputation injury in a car accident. If your job requires using your legs, you likely can't complete your duties. This will result in a loss of earning capacity because you must quit and find another job.
Calculating Your Lost Wages in a Personal Injury Case
How you calculate lost wages depends on how your employer pays you. If you receive an hourly wage, you can multiply your hourly pay by the number of hours you couldn't work because of your injury. For example, if you typically earn $15 per hour but miss 56 hours of work, your lost wages will be $840.
Salaried employees require a more involved formula. Divide your yearly salary by the number of work hours in one year. Then you can multiply that number by the number of hours you could not work.
For example, let's say you make $40,000 a year. The number of work hours in one year is 2,080. If you missed 56 hours of work, you must divide $40,000 by 2,080 and multiply that number by 56. Your lost wages will be $1,076.88.
Since lost wages include pay, such as bonuses, tips, commissions, and other types of compensation, you can add those numbers to the calculations for salary or hourly wages to determine your total lost wages.
Hiring a personal injury attorney to represent you during your personal injury case is crucial. Your lawyer can calculate your lost wages to ensure an accurate number. They can also obtain evidence to prove the income you can no longer earn due to your injury.
The evidence necessary to prove lost wages will depend on the circumstances of your case but could include:
Proof of your education and experience to determine your ability to seek employment elsewhere if the injury prevents you from returning to your current job
Statements from family and friends regarding the impact of your injury on your daily life
Pay stubs showing the income you earned before the accident and what you make now
Previous pay raises to indicate potential raises you won't receive in the future
Bonuses you usually earn at the end of the year or for holidays
Lost wage report from your employer showing the number of hours you couldn't work after the accident
Prior income tax returns
A letter from your doctor explaining how your injury affects your physical or mental functioning
Copy of your job description to prove how your injury interferes with your ability to do your job
Contact an Experienced Alabama Personal Injury Attorney
The Birmingham personal injury attorneys of Farris, Riley & Pitt, LLP have over 20 years of experience handling personal injury cases for injured clients. We believe in holding people and companies liable for the harm they cause. We will help you fight for the justice and compensation you deserve when you hire us.
If you sustained an injury in an accident due to someone else's negligent actions, do not hesitate to contact Farris, Riley & Pitt, LLP. Our team can review the details of the accident and determine your available legal options for pursuing compensation. Call us at (205) 324-1212 today for your free consultation.