We Are
Birmingham Personal Injury Lawyers
Work with a team that's dedicated to delivering justice and helping you get better after an accident. Together we can fight for your future.
Farris, Riley & Pitt, LLP has recovered multimillion-dollar verdicts and settlements for our clients in Birmingham and throughout Alabama. Kirby Farris and Ken Riley were both born and raised in Alabama, and both lawyers are Birmingham residents who have been helping injury victims for more than 20 years. When you need legal help, trust the law firm that other lawyers in Alabama turn to with their legal needs — especially when it comes time to handle complex litigation. Other lawyers know the difference, you should too.
Our firm handles a wide variety of personal injury cases, ranging from car accidents to medical malpractice to defective products to nursing home injuries, and many others. Our firm believes that every case deserves personalized attention and a detailed investigation to determine the cause of the accident, and we fight to help victims recover the compensation they need and receive the justice they deserve for injuries caused by another party's negligence.
Don't Settle for Less Than You Deserve
When insurance companies offer weak settlements, you need strong personal injury lawsuit lawyers with their honed legal services on your side. Our team of aggressive trial lawyers prepares every case as if it will go to trial against the negligent parties. We do this to ensure the best possible legal representation is made available to our clients. That preparation has paid off; our attorneys have received numerous favorable verdicts for our clients.
This level of effort supports the attorney-client relationship throughout the legal process with a mutual objective of realizing just monetary compensation. Reach out today for a free consultation.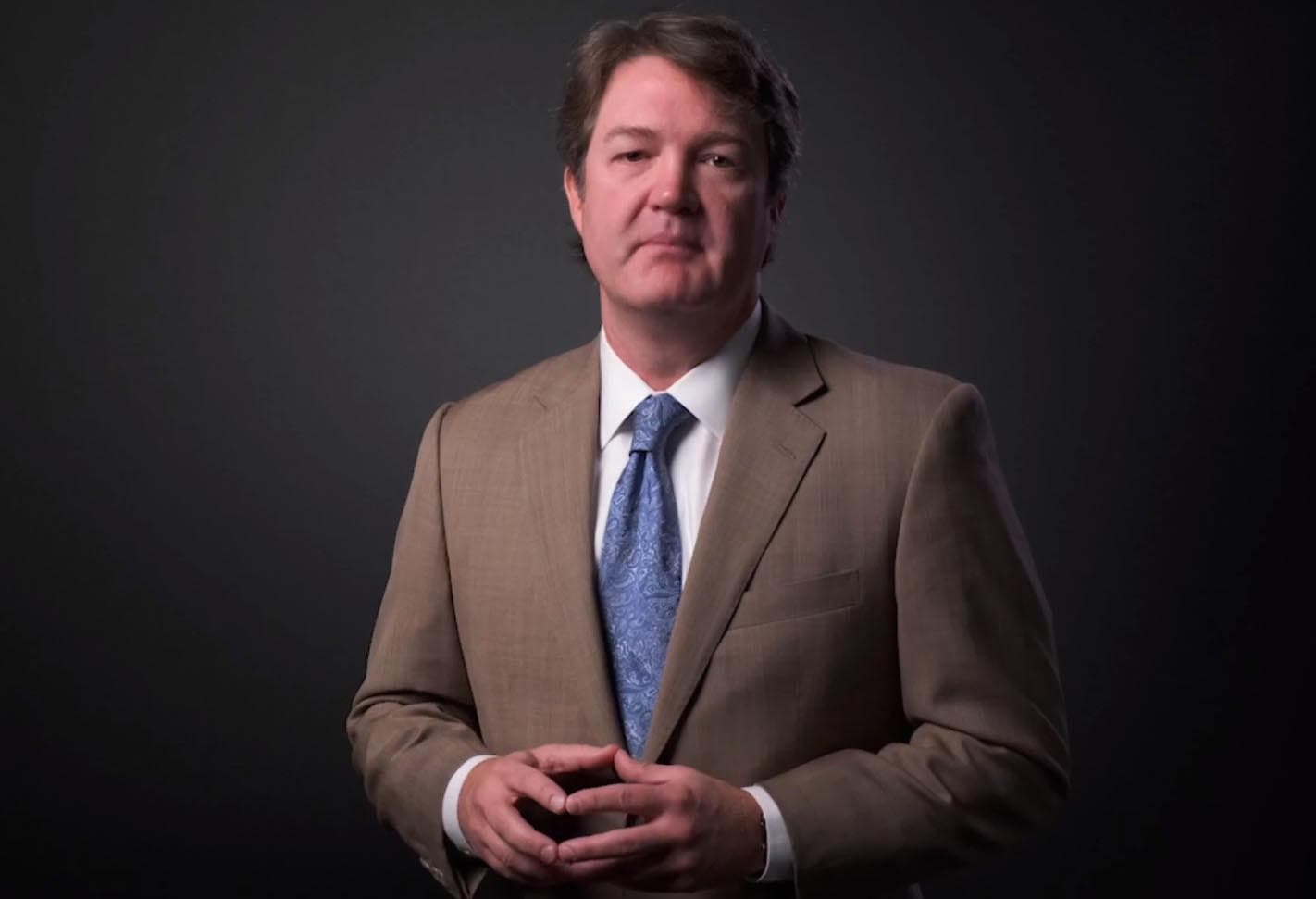 See why Farris, Riley & Pitt, LLP should be your first choice after being injured due to someone else's negligence.
Client Results
For more than 20 years, we've been fortunate enough to help numerous clients in Birmingham and throughout Alabama. The results below are a sample of our successful outcomes for clients.
$9.4
Million
Plant Accident Settlement
When large corporations put profits over people, our team will fight for your future. Our client endured life-threatening injuries due to the intentional removal of safety equipment that would have prevented harm.
$7.0
Million
Industrial Accident Settlement
Our client's near-death experience resulted when a safety device was ignored that caused an explosion in an industrial setting. Our client suffered tremendous life altering injuries. A settlement was reached prior to trial that compensated our client and will allow him to receive the medical care that he needs for the rest of his life.
$5.5
Million
Wrongful Death Settlement
A man's death could have been avoided had an apartment complex followed its own safety policies. A man was killed when he was struck by a man trying to rob him who was using a vacant apartment to stage criminal activity. The settlement was designed to punish and deter future similar conduct.
$1.0
Million
Waterpark Accident Verdict
Our client suffered a serious back injury at a local waterpark after a ride attendant neglected to slow Kasey Tidwell's momentum before reaching the concrete edge of waterslide catch pool. Our team of attorneys worked to recover maximum compensation for Ms. Tidwell's lifelong road to recovery.
Birmingham Personal Injury Lawyers
Kirby Farris and Ken Riley are both members of the Alabama Bar Association, Birmingham Bar Association, and American Bar Association. They are also both admitted to the United States District Court for the Northern District of Alabama, United States District Court for the Middle District of Alabama, and United States District Court for the Southern District of Alabama as well as the Alabama Supreme Court and state courts throughout Alabama.
Every attorney with Farris, Riley & Pitt, LLP has the knowledge, experience, and skills necessary to fight hard as trial lawyers for what our clients need.
Personal Injury Law Practice Areas
Every accident involves its own unique factors, but many of the consequences of being injured in an accident are the same. Personal injury victims often face staggering medical expenses, lost wages, extensive property damage, court fees, and other costs associated with the accident. We're here to help you get the compensation you are owed so that you don't have to pay out of pocket for an accident that was not your fault. Your injury is personal to us. We're here to make things right.
Reach out to a Local Personal Injury Lawyer at Farris, Riley & Pitt, LLP today for your free consultation. We will discuss your right to seek compensation and the value having a dedicated legal team on your side can add to your case.
Personal Injury

Product Liability

Other

Georgia Practice Areas
A 20+ Year History Of Obtaining results for our clients
Personal Injury Accidents in Alabama
When the unthinkable happens and you are hurt in an accident caused by someone else's reckless or negligent actions, it is important to remember that you are not alone. The lawyers at Farris, Riley & Pitt, LLP represent individuals in Birmingham and across Alabama who have suffered serious injuries or experienced the wrongful death of loved ones in catastrophic accidents.
For more than two decades, we've made it our mission to stand up for people just like you, to help them get the justice they deserve, and to make our community safer. We've seen the medical records related to every type of injury resulting from every kind of accident and wrongful death case imaginable, and we are ready to put our experience and complex litigation skills to work for you in an effort to obtain compensation.
When people fail to act safely or when insurance companies refuse to provide full and fair compensation to you after an accident, we'll be there to help. Our team of aggressive trial attorneys is not afraid of taking on negligent individuals, businesses, government entities, or deep-pocketed insurance companies, and we will not rest until justice is served through the legal system with maximum compensation.
Hold The Negligent Party Accountable
After an injury accident due to someone else's negligence, you have the right to expect that the responsible party's insurance will compensate you for the personal injuries or harm you've suffered (this includes medical malpractice cases), as well as for any damage to personal property that was caused by a reckless or negligent act.
Unfortunately, the insurance company is often more concerned with their bottom line and making their investors happy, not taking care of you. They will often do everything in their power of the legal process to deny or minimize your effort to secure compensation.
That's why it is so important to have an experienced injury attorney on your side. When you hire an experienced injury lawyer like those at Farris, Riley & Pitt, LLP, you can focus on your health and your family, and let us work to get you the maximum compensation you are owed.
You shouldn't have to pay out of pocket for medical bills, rehabilitation, lost wages, pain management, and other expenses associated with an accident that was caused by a negligent party. We are here to make sure that you get the full and fair compensation that you need to rebuild your life and move on from the accident. Schedule a free case evaluation with our team today to discuss your rights and legal options. Call us at (205) 324-1212 to speak with a Birmingham Personal Injury Attorney today.
Alabama Accident Statistics at a Glance
The Alabama Department of Transportation (ALDOT) reported a total of 159,102 crashes in Alabama in 2019. The crashes resulted in 46,383 injuries and 930 fatalities in 851 fatal crashes.
A Governors Highway Safety Association (GHSA) report found that Alabama had the highest per-capita pedestrian fatality rate in the country with a rate of 2.5 fatalities per 100,000 people in 2021. According to the GHSA report, there were 126 pedestrian fatalities in 2021, up from 114 in 2019 and 101 in 2020.
The same ALDOT report listed 10,486 truck accidents in Alabama in 2019, the highest annual number of accidents in the 10-year period going back to 2010. State routes accounted for 50 deaths or 36.5 percent of the fatalities involving truck accidents, but interstates had the highest number of crashes involving trucks with 2,886 accidents or 27.5 percent of crashes, followed by truck accidents on city roads with 2,854 crashes or 27.2 percent of crashes.
The CDC reported that traumatic brain injuries (TBIs) were a factor in 223,135 hospitalizations in 2019 and 64,362 deaths in 2020. According to a 2015 Report to Congress, TBI was a factor in an estimated 2.5 million emergency room visits, including 52,844 resulting deaths, and 283,630 who were hospitalized but survived. The report states that these numbers are likely an underestimation due to cases where the injured party did not seek medical attention or received outpatient care. These numbers also do not include TBI injuries sustained by soldiers and veterans treated at a federal facility.
According to the National Spinal Cord Injury Statistical Center (NSCISC) 2020 Fact Sheet, the annual incidence of spinal cord injury is about 17,810 new spinal cord injury cases every year. An estimated 294,000 people in the United States are currently living with a spinal cord injury, but the actual figure may be as high as 368,000 persons. The NSCIC states that motor vehicle crashes (including motorcycle accidents) are the leading cause of spinal cord injuries, responsible for 38.6 percent of cases. Falls were the next most common cause at 32.2 percent of cases. These often occur in workplace accidents.
If you have more, pressing questions about your personal injury lawsuit, contact the law firm of Farris, Riley & Pitt, LLP. We'll start with a free consultation and discuss your medical reports, the negligent party, and what we can do to obtain the maximum possible compensation for you and your family.
Latest News & Updates
Jun 24, 2023
Can You Sue Uber For An Accident?
Were you injured in an accident involving an Uber driver? Are you struggling with painful symptoms, medical bills, or lost wages and unsure where to seek help? If so, you could be entitled to compensation for your crash-related losses. However, you might wonder whether rideshare companies like Uber can be held responsible for collisions. Do […]
Read More

About Can You Sue Uber For An Accident?
Jun 22, 2023
How Long Should I Be Off Work For Whiplash?
Whiplash is among the most common injuries in car accidents, contact sports, and other violent incidents. Characterized by neck pain, stiffness, and headaches, whiplash can have life-altering consequences if not properly treated. If you suffer from whiplash and are wondering how long you should be off work, it helps to know how long this injury […]
Read More

About How Long Should I Be Off Work For Whiplash?
Jun 21, 2023
PTSD From A Car Accident
Did you recently survive a car crash? Any accident can be a terrifying, life-shattering event. And even if your body has started to heal, your mind might still be in panic mode. If you're stuck in that moment, reliving the horror over and over again, you might wonder, "Is this normal? Am I dealing with […]
Read More

About PTSD From A Car Accident
Don't Delay Getting Help Another day
If you're an injured party or have suffered a wrongful death case in your family, don't hesitate to contact us today for a FREE consultation. There's absolutely NO FEE UNLESS WE WIN and can recover compensation for you and your family.