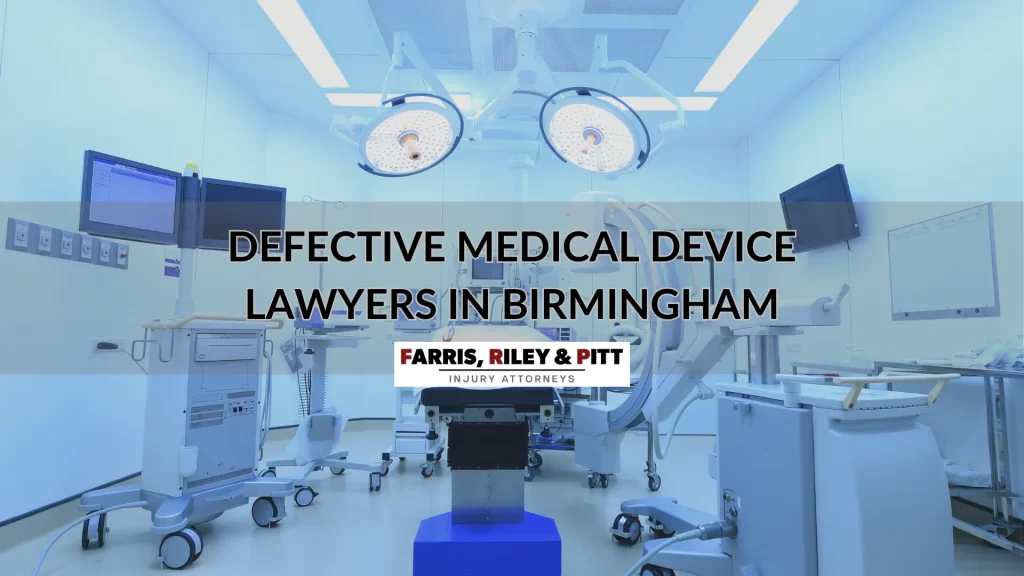 A manufacturer may be responsible for damages from a medical device injuring someone. Usually, manufacturers are responsible if they fail to warn doctors and patients of device dangers, as proven by the victim.
For example, suppose the manufacturer of a small filter implant did not tell anyone that it must be removed and replaced after one year. In that case, the company may be held liable when, after a year, the filter breaks and lodges in the patient's heart, causing death. If you find yourself in such a situation, consulting with an experienced defective medical device lawyer can help you navigate your legal options and pursue the compensation you deserve.
A manufacturer may also be liable for designing a defective device. For instance, a device prone to disintegration, causing contamination, falls into this category, needing emergency replacement or removal. Many medical devices don't work as promised and can cause more harm than good.
Consider someone receiving a hip transplant and experiencing years of pain and discomfort before finding out the implant was defective. That patient has to suffer through yet another surgery and not be certain of recovery.
Or consider a woman who gets surgical mesh for bladder issues but then suffers repeated infections, pain, and bleeding. She may need complicated surgery to remove the implant, leaving her in a worse situation than before.
Medicine has made some extraordinary leaps and bounds during recent decades. One of the most visible ways in which it has advanced is through the greatly increased prevalence of implanted medical devices such as replacement hips, transvaginal and hernia mesh devices, artificial knees, metal joints, and an array of screws, pins, and plates to hold everything together. A medical device manufacturer's recent article noted its stocks consistently outperforming the S&P by 3% annually.
While manufacturers and investors are raking in record returns, thanks to the rapidly growing demand and sale of their devices, many patients are suffering, and in some cases even dying, due to complications brought on by some of the devices they produce. Complications may arise due to rushed market release without proper testing, allergic reactions, or patient rejections.
The end result is the same for the patient: They need replacement, corrective surgery, or other expensive and often painful treatments to recover from harm caused by a device that was supposed to improve their life.
The defective medical device attorneys at Farris, Riley & Pitt, LLP possess extensive experience advocating for victims of defective medical devices. Unfortunately, we see these types of cases every day.
Medical device companies owe you a duty, and if they fail, you deserve compensation.
Why Do I Need a Defective Medical Device Lawyer?
A faulty medical device causing severe injuries or death may entitle you to compensation. Defective medical devices usually result in product liability actions against the device manufacturers.
Product liability claims are often complex and difficult to pursue, sometimes needing expert testimony. Most people are not capable of successfully handling these types of legal claims by themselves.
An experienced attorney can help with your case, including finding experts, putting together evidence, and negotiating settlements. If the manufacturer's insurance company doesn't offer fair compensation, your lawyer can file a lawsuit for a jury trial.
Do not dismiss hiring an attorney because of financial concerns. Farris, Riley & Pitt, LLP represents all clients on a contingency fee basis, meaning that you are not charged any fees for our services unless you receive a financial award.
Why Choose Farris, Riley & Pitt, LLP?
Farris, Riley & Pitt, LLP has handled many different kinds of defective medical device claims. We know how to handle these cases and are ready to fight for victory.
Farris, Riley & Pitt, LLP can independently investigate your device, obtain necessary evidence, and prove the manufacturer's negligence.
Manufacturers often deny faults, but our firm holds these companies accountable.
Additionally, Farris, Riley & Pitt, LLP will review your personal situation to ensure that you receive every last dime of compensation that you are entitled to. Victims may receive settlement offers in some cases, but they are usually not enough for their actual needs.
The complexity of the statute of limitations arises from the procedure date and the device defect discovery date. You should not delay in contacting Farris, Riley & Pitt, LLP.
Cases We Handle
Unfortunately, many widely used medical devices were later found defective and harmful to patients. Some common defective medical devices and their respective complications have included:
Hip Implants — Zimmer Biomet, DePuy Synthes, Smith & Nephew, Stryker Corporation, and Wright Medical Group N.V. have all recalled defective hip implants.
Knee Replacements — Pain, fractures, and additional surgery have happened as a result of knee replacements manufactured by DePuy Synthes, Zimmer Biomet, Arthrex, Exactech, Inc., and B. Braun Medical Inc.
Exactech Hip, Knee, and Ankle Devices — Exatach packaged several types of hip, knee, and ankle replacement devices in a way that was not proper, compromising their integrity. As a result, many of the devices implanted in innocent people have begun to degrade, causing immeasurable pain.
Insulin Pumps — Respiratory failure, hypoglycemia, and coma have happened as a result of insulin pumps manufactured by Johnson & Johnson subsidiary Animas Corporation, Medtronic, and Roche Insulin Delivery Systems Inc.
Defective CPAP Machines – Philips recalled a number of its CPAP machines because the devices may increase a person's risk of getting cancer or other serious medical conditions. Consult a skilled attorney today if you suspect a CPAP machine affected your health in a negative way.
Frequently Asked Questions
Some states place a statute of limitations of two years on most negligence actions having to do with personal injuries. Medical device claims get complex as one might discover the device's defect years after the procedure. In most cases, courts will allow the limitations period to begin on the date a person knows or should have known that the device was defective, but the Supreme Court of Alabama has held that the discovery rule that tolls (postpones or delays) the limitations period applies only to claims alleging fraudulent concealment of a cause of action, and not negligence claims. Other states' statute of limitations will vary. An experienced attorney will be aware of the fitting statute for your case.
A class action lawsuit represents many people, while multidistrict litigation (MDL) merges multiple lawsuits for activities before trial like discovery. Class actions and multidistrict litigations involve multiple parties with similar issues but can result in different resolutions. In a class action, all plaintiffs equally share the settlement or judgment awarded in the single case. In MDL, courts try each case separately, resulting in varied success levels for different claims.
The types of damages you receive will generally depend on the specific aspects of your case. Usually, victims receive compensatory damages, a mix of economic and non-economic damages. Economic damages refer to tangible losses, such as medical bills and lost wages, while non-economic damages are for intangible types of harm, such as pain and suffering and emotional distress. If proven with strong evidence that the defendant deliberately engaged in oppression, fraud, wantonness, or malice, you could receive punitive damages in some cases. In a wrongful death case, the family of a victim or personal representatives may be able to recover compensation for burial and funeral costs as well as loss of consortium or loss of support.
Defective Medical Devices Statistics
According to a recent study published by the Journal of the American Pharmacists Association:
From January 2017 to September 2019, the U.S. Food and Drug Administration (FDA) recalled 229 pharmaceutical drugs and medical devices in the United States.
Of these recalls, 195 (85.2 percent) were for pharmaceutical drugs and 34 (14.8 percent) were for defective or dangerous medical devices.
Quality issues were a factor in 166 (85.1 percent) of the 195 drug recalls. Similarly, quality concerns were a factor in 32 (94.1 percent) of 34 medical device recalls.
The top 20 pharmaceutical companies in the U.S. were subject to a slightly higher percentage of medical device recalls (17.6 percent) than drug recalls (14.3 percent).
Contact a Defective Medical Devices Lawyer Today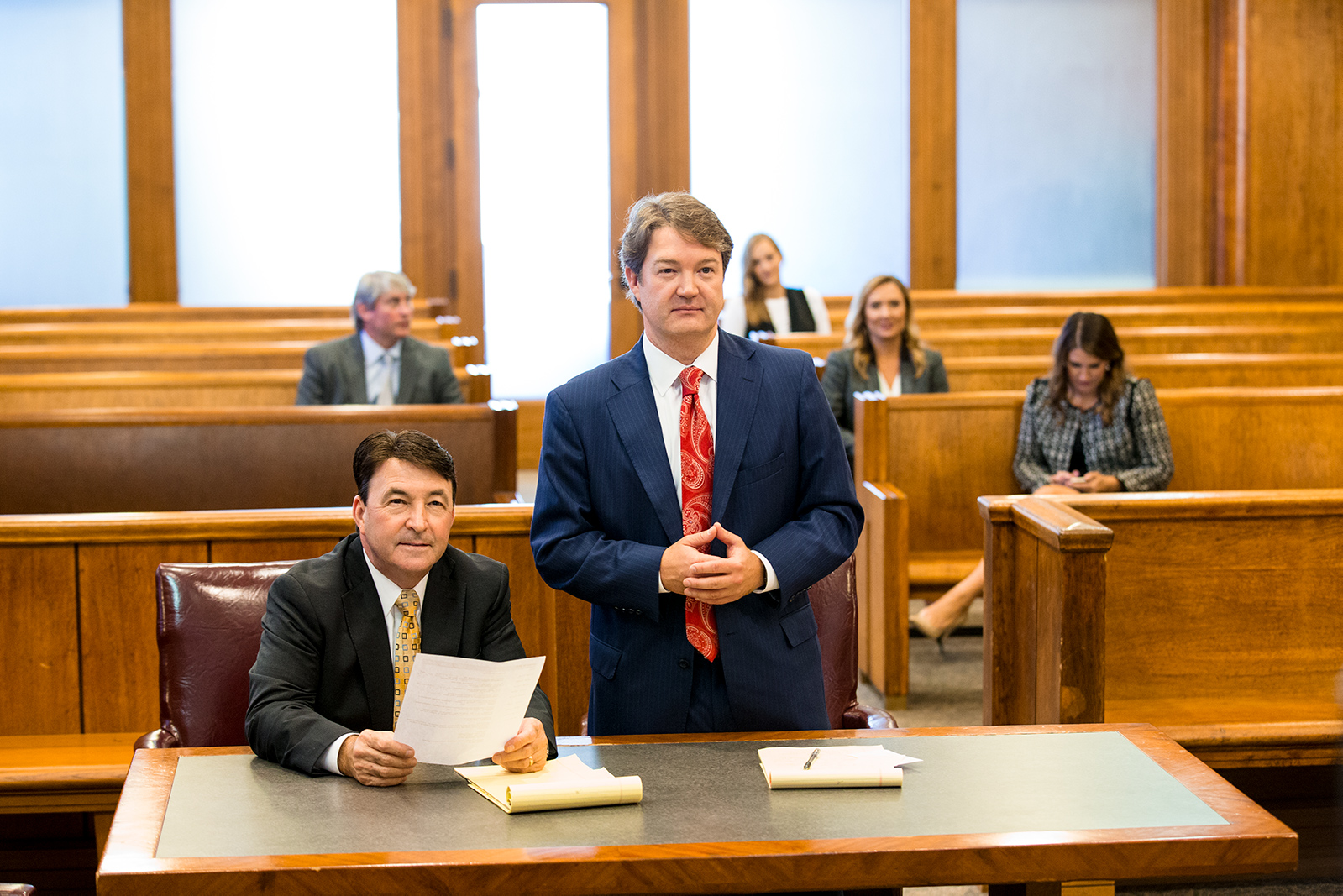 Farris, Riley & Pitt, LLP represents defective medical device victims nationwide. Our commitment is to assist you in getting the justice you deserve.
Seek legal counsel if a defective medical device caused serious injuries or the death of a loved one. Call (205) 324-1212 or contact us online to let our lawyers provide a complete evaluation of your case during a free consultation.
Related Reading: