Did you or your loved one recently suffer serious injuries in a car accident caused by an Uber, Lyft, or other rideshare company driver's negligence? You may have already heard that rideshare injury claims are incredibly complicated.
However, in Alabama, you are still entitled to compensation when your injuries were caused by another party's negligence. You can get help with every aspect of your case when you retain legal counsel.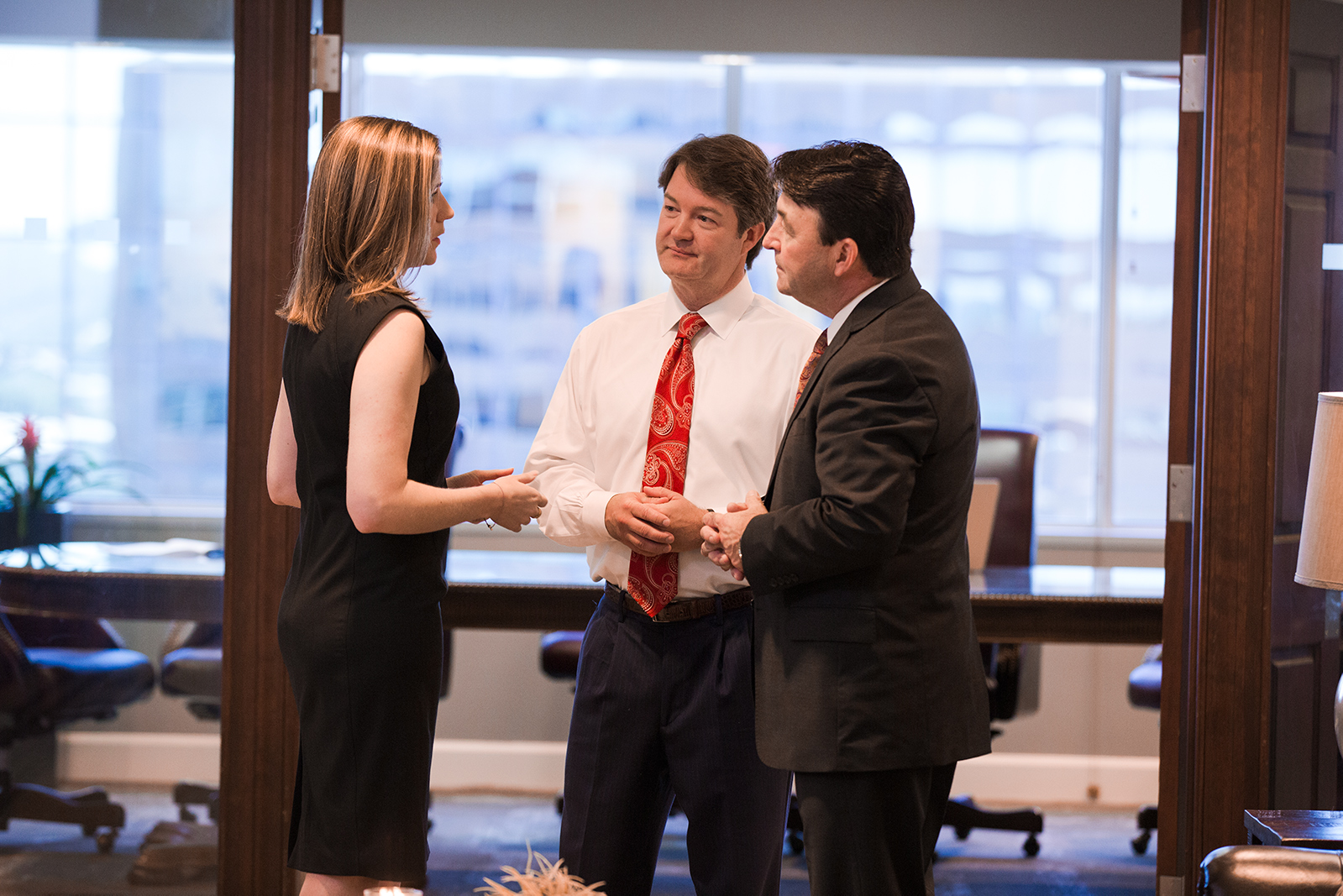 Farris, Riley & Pitt, LLP represents residents of and visitors to Birmingham as well as many other communities in Jefferson County and throughout the state of Alabama. Our firm understands that there is often great confusion about which insurance company is liable for damages in these cases, and most will usually transfer blame to another in an effort to avoid paying victims anything.
When you work with Farris, Riley & Pitt, LLP, you will have a law firm that has handled these types of claims and knows the most effective ways to resolve them. You can have our Birmingham rideshare accident attorneys review your case and discuss all of your legal options when you call (205) 324-1212 to arrange a free consultation.
Why Do I Need a Rideshare Accident Lawyer?
Some people are tempted to believe that not hiring an attorney to handle their rideshare accident case will save them a lot of money. In most cases, doing this actually costs people potential compensation.
Even if you are able to get an insurer in a rideshare case to make an offer of settlement (which itself is no guarantee since most insurance companies deny liability), that amount is typically nowhere near what you are actually entitled to. Some people panic and accept these offers out of desperation, but others try to negotiate on their own.
Every conversation with an insurance company carries immeasurable risks for a victim because every call is recorded. Many individuals unknowingly make statements that damage their own case. In the worst of these scenarios, the insurance company will not offer a settlement at all.
You should avoid trying to handle anything yourself and avoid hurting your chances to recover the compensation you need and deserve. Contact Farris, Riley & Pitt, LLP as soon as possible.
Why Choose Farris, Riley & Pitt, LLP?
Farris, Riley & Pitt, LLP has a record of success that includes numerous multimillion-dollar verdicts and settlements. As soon as you hire us, we will begin an exhaustive independent investigation of your crash.
In addition to securing key evidence, determining the exact cause, and identifying all liable parties, our firm will begin negotiating with the responsible insurance company. We will not be satisfied with anything less than a fair and full settlement, and Farris, Riley & Pitt, LLP will file a lawsuit if the insurer cannot agree to satisfactory compensation.
Kirby Farris is a native of Lynn who obtained his undergraduate degree from the University of North Alabama and his law degree from the Birmingham School of Law. Ken Riley was born and raised in Alexander City, earned his business degree at the University of Alabama, and received his Juris doctorate from the Cumberland School of Law at Samford University.
Farris, Riley & Pitt, LLP also provides legal representation on a contingency fee basis. In other words, you only pay us when you get a financial award.
Cases We Handle
In July 2018, a new statewide ridesharing law took effect in Alabama. Before this, many rideshare companies (referred to in state laws as transportation network companies, or TNCs) had operated in certain cities under city regulations.
Under the new law, rideshare companies are regulated by the Alabama Public Service Commission (PSC), which consists of three elected members, a president, and two associate commissioners. The PSC will issue permits and implement discrimination and substance abuse policies.
Rideshare driver applicants also face more stringent criminal background and driving history check requirements. Most city regulations are being phased out by this new law.
When a person is involved in an accident caused by a rideshare driver, the insurance policy that applies depends on a few factors. The most significant factors are whether the driver is logged into a company network and whether he or she has a passenger or is in the process of picking one up. Generally, insurance obligations tend to break down as follows, based on the driver's network status:
Not Logged In — The rideshare company driver's own personal automobile insurance limits apply in these cases.
Logged In, But No Passenger Requests — The rideshare company may provide excess coverage, mainly intended to cover any damages exceeding a driver's personal limits. Uber offers $50,000 per person and $100,000 per accident in these scenarios.
Picking Up Passenger or Transporting Passenger — Both Uber and Lyft have $1 million liability and $1 million uninsured policies when drivers are actively involved in transportation services.
These policies are important to both rideshare passengers who sustain injuries and occupants of other motor vehicles involved in Uber or Lyft accidents.
Do not assume that just because Uber and Lyft have $1 million policies they will be eager to pay out most claims. It is a very common tactic for rideshare companies to try to deny liability by claiming that their drivers are independent contractors. This can become an issue when a person's injuries stem from the driver's actions, unrelated to the actual vehicle.
Some people are victims of violent acts or sex crimes committed by rideshare drivers. The rideshare company could very well be liable for a victim's injuries in these instances as well.
Rideshare drivers are often under pressure to get their passengers to their destinations quickly. time sensitivity is a factor in many crashes. Other common causes include:
Distracted Driving — The very nature of a rideshare driver's business relies on their connection to an electronic system, usually through their phone. When they are paying more attention to the phone than the road, the likelihood of a crash increases dramatically.
Driver Fatigue — Unlike commercial drivers, rideshare drivers are not subject to any kind of limits on how long they can work. Certain drivers who have put in too many hours or are simply operating without adequate rest may be more likely to fall asleep while behind the wheel.
Speeding or Reckless Driving — Rideshare drivers in a rush will violate posted speed limits in an effort to arrive at destinations sooner. Speeding vehicles do not have the same amount of stopping distance in emergency situations, and drivers can also be more likely to lose control of their vehicles. A person is typically charged with reckless driving when they are speeding and driving "carelessly and heedlessly in willful or wanton disregard for the rights or safety of persons or property."
Driving Under the Influence (DUI) — Some rideshare drivers operate while impaired by drugs or alcohol. These types of cases usually lead to criminal charges. It is important to understand that a criminal case is completely separate from the civil one. A driver who avoids a criminal conviction for DUI can still be held civilly liable for damages.
Tailgating — Another consequence of rushing to get to a destination involves following another vehicle too closely. In such cases, sudden stops often result in rear-end collisions.
Violations of Other Traffic Laws — A rideshare driver could cause a crash through many other possible traffic law violations. Failure to obey traffic signs or signals and failure to yield right of way are two common examples.
Victims in these types of cases can be entitled to many different types of damages, including compensation for medical bills, lost wages, and pain and suffering. If a person is killed by a rideshare driver, the family may be able to file a wrongful death lawsuit.
Frequently Asked Questions
One of the primary reasons you should avoid speaking to an insurance company after a rideshare accident is because of the risk of saying anything, even inadvertently, that could be used as evidence of contributory negligence. In Alabama, contributory negligence is any kind of negligence on the victim's part that contributes to their injuries. No matter how minor this may seem, any degree of contributory negligence effectively kills an injury claim and makes a victim unable to recover any damages. To avoid making any statement that hurts your legal abilities, make sure you contact Farris, Riley & Pitt, LLP as soon as possible.
When they are not covered by the rideshare company's insurance, most drivers are covered under their personal automobile insurance limits. In Alabama, the required minimum limits for liability coverage are $25,000 for bodily injury per person, $50,000 for bodily injury per accident, and $25,000 for property damage. Some drivers may maintain higher limits.
Alabama has a two-year statute of limitations on most injury actions. A notable exception to this limited period applies to minors, who are given up to two years after the date of their 19th birthdays to file actions. Another exception may be provided for a victim who sustained a disability during their injury and was declared incapacitated by a court.
Contact a Birmingham Rideshare Accident Attorney Today
The lawyers of Farris, Riley & Pitt, LLP have a combined 100 years of legal experience. We have handled scores of motor vehicle accident cases, and we are prepared to hold negligent rideshare companies accountable.
Did you suffer severe injuries or was your loved one killed in a rideshare crash in Jefferson County or elsewhere in the state? Call (205) 324-1212 or contact us online to have Farris, Riley & Pitt, LLP provide a complete evaluation of your case during a free consultation.