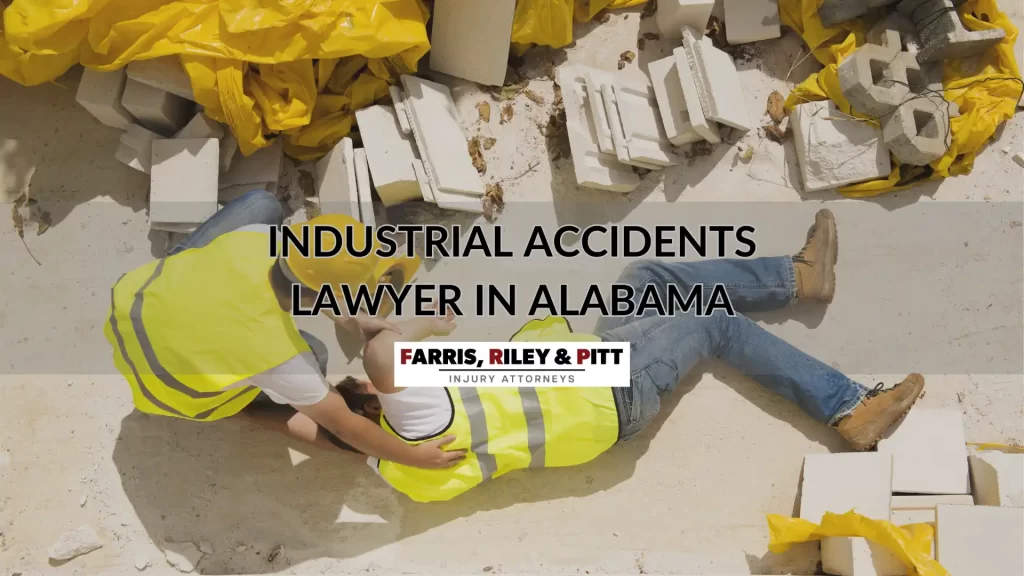 If you or a loved one experienced an industrial accident injury, you likely rely on workers' compensation for immediate relief. Workers' comp laws allow some recovery but not for pain and suffering; outdated laws often cap compensation. Some injured workers are eligible for additional compensation. For example, if a worker gets hurt because a coworker removed a safety device, they may seek extra compensation.
If a defectively made machine caused injury, a worker can claim pain and suffering damages from the manufacturer. In some cases, an injured worker could sue the vehicle driver responsible for the accident.
If your case involves any of these scenarios, consulting an industrial accident lawyer experienced in workplace injuries is advisable. The facts of your case can significantly impact the amount of compensation you may recover.
For example, we helped a man injured when his employer removed a safety device to increase production speed. Under workers' compensation, he would have received less than $500,000. However, because we were able to prove that the removal of the safety device directly caused the accident and his injuries, we were able to recover more than $7 million for the worker and his family.
An experienced industrial accident injury lawyer in Birmingham, such as those at Farris, Riley & Pitt, LLP, can analyze these types of cases to ensure you're not missing out on any of the compensation you deserve. Please call us at (205) 324-1212 if you believe we can help you.
Why Do I Need an Industrial Accident Lawyer?
While Alabama Code § 25-6-1, otherwise known as the Employers' Liability Act, holds that an employer can be liable to an employee for certain injuries, Alabama Code § 25-5-53, or the Workers' Compensation Act, provides civil immunity for employers. The Alabama Supreme Court has held that the two acts are mutually exclusive and a person cannot file a claim under the Employers' Liability Act when the working relationship is subject to the Alabama Workers' Compensation Act.
Workers' compensation benefits are typically a fraction of an employee's regular earnings and are subject to certain limits. For many workers injured in industrial accidents, workers' compensation is rarely enough to satisfy the multitude of expenses that injury victims often face.
When an industrial accident involves the negligence of a third party, however, the same prohibition on civil actions does not apply. For this reason, an injured industrial worker should not hesitate to seek the help of an experienced industrial accident lawyer in order to determine who else could be liable for their injuries.
Why Choose Farris, Riley & Pitt, LLP?
Farris, Riley & Pitt, LLP comprehends the complexity of these claims and strives to help victims obtain the full compensation they deserve. We can thoroughly investigate your accident, identify negligent parties, and take legal action to hold them accountable.
Our firm has obtained several multimillion-dollar verdicts and settlements on behalf of our clients. We know that industrial accident injuries cause serious, potentially lifelong problems for victims.
Farris, Riley & Pitt, LLP can help you recover damages that account for your medical bills and lost earnings. We can also help you obtain awards for other types of damages, such as your pain and suffering. Our firm also provides legal representation on a contingency fee basis. This means you do not have to worry about paying us anything unless you receive a monetary award.
Cases We Handle
Many people in Birmingham and the surrounding area of the greater Jefferson County area work in industrial settings in Alabama. Despite the physical labor and risks, employers must ensure safe workplaces in most industrial jobs.
Farris, Riley & Pitt, LLP has experience handling a number of different kinds of industrial accident claims. Some of the most common include, but are not limited to:
Heavy Machinery Accidents — Experienced, trained workers must maintain and operate heavy machinery like engines, turbines, and cranes regularly. Failure to maintain or properly operate these types of equipment can result in serious injuries to employees.
Falls — OSHA, The Occupational Safety and Health Administration, requires employers to set up the workplace in a way that prevents employees from falling off overhead platforms or elevated workstations or falling into holes. Protection must be provided at heights of four feet in general industry workplaces and when working over dangerous equipment.
Burn Injuries — Workers in industrial settings may suffer burns from fire, steam, hot objects, electricity, or chemicals. In addition to immense pain and suffering, these types of injuries may also cause potential disfigurement.
Explosions — Factors like combustible dust, flammable liquids, or specific machinery can lead to workplace explosions. While a lot of evidence is often destroyed in such explosions, Farris, Riley & Pitt, LLP can review a company's maintenance records to determine what errors caused the accidents.
Improper Safety Gear — Employers should provide workers with the necessary equipment and materials to perform their jobs safely. Failure to provide employees with the proper equipment can result in accidents that cause debilitating injuries.
Falling Objects — In some industrial settings, it is not uncommon for large objects to suddenly fall from great heights. In other cases, machinery malfunctions may cause objects to be sent flying within the workplace.
Defective Equipment —Most industrial workplaces require regular inspection and maintenance of highly complex equipment. When an employer does not take these precautions, the equipment may malfunction. Sometimes, equipment malfunctions result from manufacturer errors, possibly leading to product liability actions.
Electrocutions — Some industrial workplaces require workers to deal with electrical currents. Employer negligence can lead to electrocution when specific precautions aren't taken to address hazards or faulty equipment.
Toxic Chemical Exposure — Workers in specific industrial settings may encounter or face exposure to chemical hazards and toxic substances. Depending on the amount of exposure and the type of substance, some workers may contract respiratory, skin, or other diseases.
Scaffolding Accidents — Employees on industrial scaffolding risk falling injuries in certain workplaces where scaffolding is used. Even workers not on the scaffolding can suffer severe injuries when such scaffolding collapses.
8 Most Common Workplace Injuries for Factory Workers
The types of injuries workers can sustain in these types of accidents may vary. Farris, Riley & Pitt, LLP has represented people with a variety of injuries, including fractures, lacerations, sprains, traumatic brain injuries, shockwave injuries, burn injuries, spinal cord injuries, paralysis, and crushing injuries.
Frequently Asked Questions
Contributory negligence considers any negligence by the victim that proximately contributes to their injury. While most other states use a comparative negligence system under which contributory negligence reduces a victim's final award, Alabama is one of five states that allows defendants to use contributory negligence as an affirmative defense in civil actions. Even slight victim negligence can prevent damage recovery in contributory negligence cases. The only exception provided to counter a contributory negligence defense is if the defendant engaged in willful or wanton conduct, which essentially means the act was intentional or done with a reckless or conscious disregard for the rights or safety of others. In order to avoid the devastating repercussions of a contributory negligence claim, you will want to avoid speaking about your accident with anybody—especially insurance companies—until you have legal counsel.
Immediately following an industrial accident, you have two important steps to take. Seek medical attention first, even if you don't think you suffered serious injuries. Not only will it benefit you to create a medical record immediately after your accident, but a doctor can also verify the absence of delayed-onset injuries. The other important action in these cases is to report your injury to your employer. In many cases, failure to report an accident can adversely affect your ability to obtain compensation. Again, you should avoid speaking about your accident with anybody until you have spoken with a personal injury lawyer. You should contact Farris, Riley & Pitt, LLP as soon as possible.
No. OSHA has whistleblower statutes that prohibit employers from retaliating by taking any "adverse action" against workers who report injuries, safety concerns, or other protected activity. Certain time limits imposed by OSHA can affect the filing of whistleblower claims, but victims whose employers retaliate for filed complaints may recover everything lost due to retaliation, including wages, benefits, and leave time.
Industrial Accident Statistics
According to the Bureau of Labor Statistics, there were approximately 32,600 nonfatal workplace injuries and illnesses reported by private industry employers in Alabama in 2021. Of these cases, 8,300 (25.5 percent) affected workers in Alabama's manufacturing sector. Approximately 5,000 (60.2 percent) of those manufacturing workers had conditions severe enough to require days away from work, job transfers, or work restrictions.
The National Safety Council recently reported that 347 manufacturing sector workers died from occupational injuries in 2021. This represented a 16 percent increase in preventable occupational fatalities for these workers since 2020. Throughout 2021, 2.3 manufacturing workers died for every 100,000 full-time equivalent employees in the industry.
Workplace Safety Standards to Demand from Your Employer
Contact an Industrial Accident Lawyer In Birmingham Today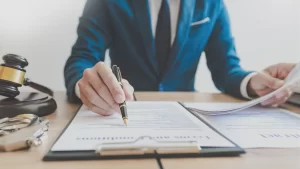 Farris, Riley & Pitt, LLP has been helping all kinds of injury victims for more than 20 years. Our industrial accident attorneys are familiar with the frustration and confusion people experience in dealing with workers' compensation claims. Our firm is capable of determining when additional parties may be liable.
Did an Alabama industrial accident cause catastrophic injuries or result in a loved one's loss? Call our team at (205) 324-1212 or contact us online right now to have Farris, Riley & Pitt, LLP provide a complete evaluation of your case during a free consultation.