Posted on Thursday, April 20th, 2023 at 9:00 am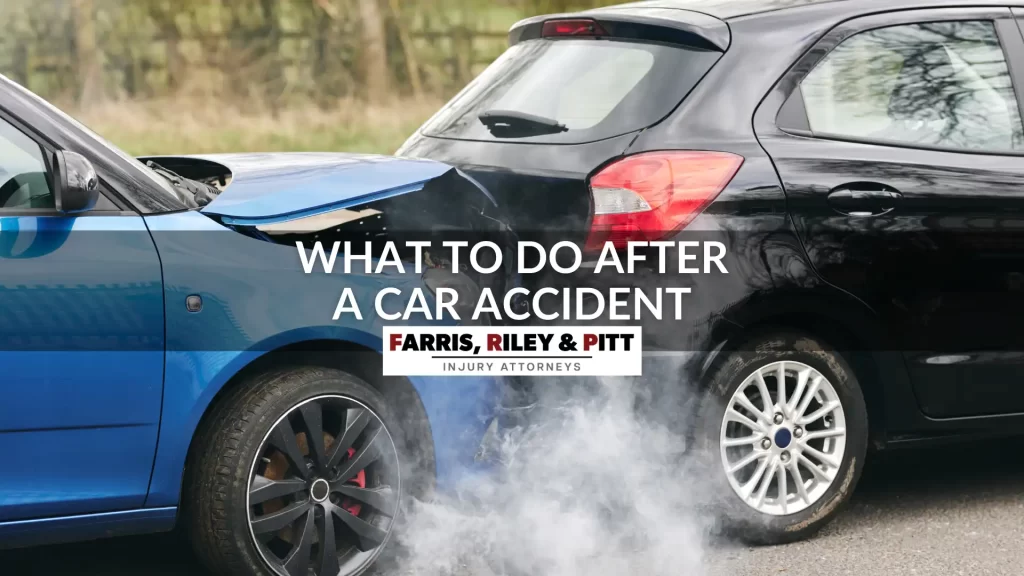 A car accident is traumatic and stirs up many emotions, from shock and fear to confusion and anger. Someone else is at fault and should be financially responsible for your injury. However, you might be unsure of what to do after a car accident. No matter what, you must stay calm. You likely won't make good decisions if you panic and let your feelings about what happened take over. Take a deep breath and follow the necessary steps to hold the negligent driver liable.
What to Do at the Scene of an Accident
You should immediately get to a safe place if possible. If your injury is severe, stay where you are until help arrives. Call 911 to report what happened to law enforcement. If you or anyone else has injuries, request an ambulance.
You should remain at the scene until an officer gets there. Fleeing after an accident is a criminal offense. You could face a hit-and-run charge if you drive away before the police arrive to investigate the accident.
If it's safe to walk around and your injury doesn't prevent you from moving, document the scene as much as possible. You can take pictures and videos for evidence to help build your case against the other motorist.
Photos can include damage to the cars involved, debris on the road, skid marks, and nearby traffic signs or signals.
A picture of the point of impact between the vehicles is also beneficial. It might prove who is at fault for the collision. For example, a photo showing the front of someone else's car crunched into the back of yours might indicate the driver was tailgating you.
Once law enforcement gets to the scene, they will investigate to determine how the crash occurred. They should write a report with relevant details, including the names of each party, a brief description of the accident, and any injuries. They might also mention who they believe is responsible.
Say as little as possible if the investigating officer asks you to explain what happened. Don't apologize to the other people involved in the collision or admit that your actions might have contributed. Admitting fault can negatively affect your case and result in much lower compensation than you deserve. 
Accident Investigation Questions to Ask Witnesses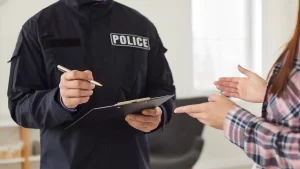 There might be one or multiple people who saw the crash. Witnesses are valuable resources in an injury claim. They can give statements to law enforcement and the insurance company about what they remember and describe the events leading up to the collision.
You should ask specific questions when speaking to witnesses, such as:
Can you tell me what happened? – This question allows the witness to explain the sequence of events based on their memories. It eliminates confusion about the details since you're not asking a pointed question that steers them in a specific direction.
Where were you when the accident occurred? – Asking witnesses where they were during the crash is crucial. They likely had good visibility if they were right by the accident scene. However, if they were standing far away, something might have obstructed their view.
Where were you going when you noticed there was a crash? – You can determine the witness's direction of travel by asking where they were going. They were probably in a rush and distracted if they were speeding to get to work. Getting a complete picture of an accident is more challenging if someone isn't sitting on a patio watching the scenery.
Did you hear what the other driver said? – Asking witnesses whether they overheard the other motorist say something after the crash might uncover helpful information. Maybe they listened to the driver admit to running a red light or stop sign.
Can I have your name and number, please? – Get the names and phone numbers of every witness you talk to if they provide details beneficial to your case. Ask if they will stay at the scene to talk to the officer. You should also ask whether they're willing to provide a statement to the insurance company or testify on the stand if your case goes to trial.
Speak to a Dedicated Car Accident Attorney Today
The team of Birmingham car accident attorneys at Farris, Riley & Pitt, LLP has protected accident victims' rights for over two decades. We have extensive experience handling car accident cases for clients harmed by others' negligence. You will receive the personalized attention you deserve and legal guidance on what to do after a car accident.
If you sustained an injury in an Alabama car wreck someone else caused, call our team at (205) 324-1212 or contact us online for a free consultation.
Related Posts: