Posted on Wednesday, April 5th, 2023 at 12:32 pm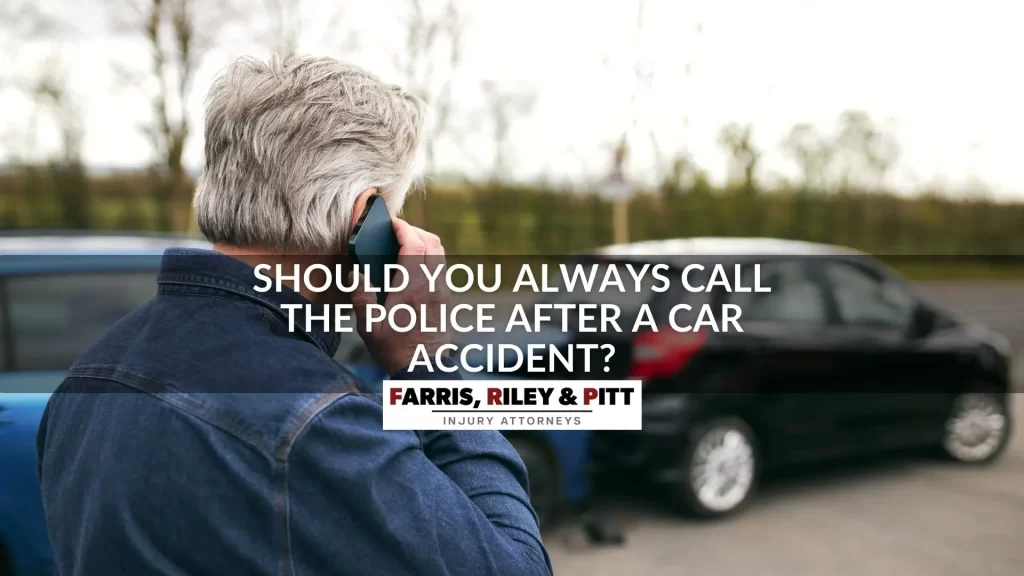 Should you always call the police after a car accident? In Alabama, you don't have to notify law enforcement of a car crash if it only results in property damage. However, you must call the police if the collision causes someone's injury or death. Leaving the scene without fulfilling your legal obligations can lead to a hit-and-run charge.
Car Accident Laws in Alabama
The driver of any motor vehicle involved in a crash that causes injury or death to another person must immediately provide notice using the fastest means of communication to the local police department if the collision occurs within a municipality or to the office of the state highway patrol or county sheriff.
State law also requires the driver of a vehicle involved in an accident resulting in someone's death, injury, or vehicle damage to complete these steps:
Provide their name, registration number of the car they're driving, and address;
Give their driver's license to the person they struck with their car or the driver or occupant of any vehicle collided with or damaged upon request; and
Render reasonable assistance to anyone injured in the collision, including transporting them or making arrangements for transportation to a hospital or physician for surgical or medical treatment if treatment appears necessary or if the injured person requests transportation.
Anyone who violates these laws commits a hit-and-run. It is a class A misdemeanor, punishable by up to one year in prison and no more than a $6,000 fine. If the accident involves injury or death, the charge becomes a class C felony. Sentencing is between one and ten years in prison.
Why It's Essential to Inform Law Enforcement of a Car Crash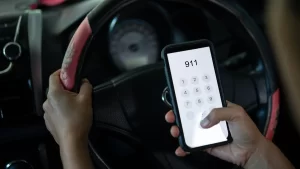 You and the other motorist might agree not to call the police after a minor fender bender. Since you're not in severe pain and don't have obvious injuries, you believe you can go about your day without seeking medical attention.
However, whiplash and other soft tissue injuries might not cause symptoms until days later. That can complicate things if you realize you need treatment but don't have proof of the crash.
You must call 911 after an accident, even if no one gets hurt or the damage seems minor. Physical documentation of what happened can strengthen your claim against the at-fault driver.
Staying at the scene until an officer arrives allows them to speak to you and the other parties involved and get eyewitness statements. They can investigate and write a report detailing their observations. The police report can show that the collision occurred and link it to your injuries.
How Long Do You Have to Report a Car Accident in Alabama?
State law requires drivers involved in car wrecks to report them immediately. That means you should stay where you are and call 911 to notify the police of what happened.
Driving away before law enforcement gets there puts you at risk of a hit-and-run charge, especially if someone else sustained injuries. The safest thing to do is wait for the officer to conclude their investigation and tell you when you can leave.
Other Steps You Should Take After an Accident
Complying with the various legal obligations under state law is one of many steps you should follow after a car crash. If someone else is at fault, they should be liable for your injuries. That requires sufficient evidence to prove their actions contributed to the accident.
You must not wait to pursue a case against the negligent driver. After calling the police, wait where you are for an ambulance to arrive. If your injury isn't too severe, you can drive yourself to the hospital. The doctor can diagnose you and determine whether you need follow-up care. You must follow their recommendations if they suggest additional treatment.
Medical records serve as solid evidence after a collision. They establish the type and extent of the injury and show the treatment appointments you sought. Medical bills are also valuable and indicate the cost of treating your injury. You should keep copies of every accident-related document.
Although you can pursue your case alone, hiring an experienced lawyer is beneficial. They can build a strong case against the negligent motorist and seek the compensation you deserve.
Contact a Trusted Car Accident Attorney
After you call the police and seek initial treatment, your next step should be to contact Farris, Riley & Pitt, LLP. We have over 20 years of experience representing injured clients in Alabama. You will have a dedicated team of advocates helping you fight for justice.
If you sustained injuries in a car accident due to someone else's negligence, call us at (205) 324-1212 or contact us online for a free case evaluation.
Related Reading: