Posted on Saturday, June 24th, 2023 at 3:42 pm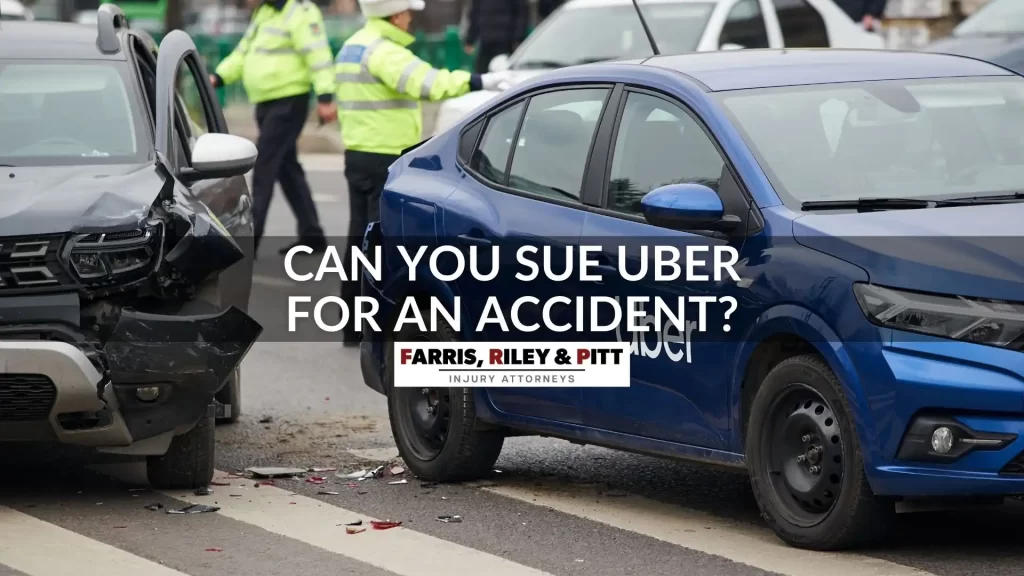 Were you injured in an accident involving an Uber driver? Are you struggling with painful symptoms, medical bills, or lost wages and unsure where to seek help? If so, you could be entitled to compensation for your crash-related losses. However, you might wonder whether rideshare companies like Uber can be held responsible for collisions. Do they have insurance to cover accidents? Here, we explore whether Uber is liable for injuries and property damage in car accidents caused by its drivers and whether accident victims can sue them and seek compensation through an insurance claim or lawsuit.
Is Uber Liable for Accidents?
Uber, like other rideshare companies, has disrupted traditional transportation systems globally. With these changes come new rules and regulations around liability for car accidents. Uber drivers are not company employees; instead, they're independent contractors. This distinction often allows Uber to sidestep liability for accidents caused by its drivers.
However, that does not mean victims of car accidents involving Uber drivers have no recourse. Uber maintains a $1 million liability insurance policy, which covers accidents caused by its drivers while logged into the app and transporting passengers. This policy may extend to drivers, passengers, and even third parties, like pedestrians, who suffer injuries in an Uber-related accident.
Does Uber Cover Accidents?
Even though Uber is typically not liable for accidents caused by its drivers, Uber does cover such accidents, depending on the circumstances. Uber's $1 million liability insurance is in effect from when an Uber driver accepts a trip to when the trip reaches completion in the app. During this period, if there is an accident, Uber's policy may cover property damage and personal injuries, depending on the circumstances.
When an Uber driver is logged into the app but has not yet accepted a ride, a more limited liability policy applies — typically up to $50,000 per person and $100,000 total for bodily injury per accident, plus $25,000 for property damage.
If an Uber driver is not logged into the app when they cause an accident, their personal insurance is the primary coverage. Rideshare companies like Uber require their drivers to carry personal auto insurance. Remember that some personal auto insurance policies exclude coverage for commercial (paid) driving activities. However, insurance companies in some states, including Alabama, allow policyholders to add rideshare endorsements to their personal auto policies.
Can You Sue Uber for Accidents?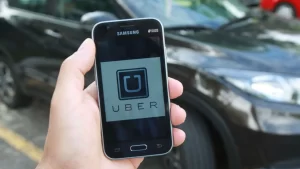 If you've been in a car accident involving an Uber driver, you might wonder whether you can sue Uber directly. Because Uber classifies its drivers as independent contractors rather than employees, suing Uber for a crash caused by one of its drivers can be challenging. You might be able to sue Uber under specific circumstances. However, situations in which you can sue Uber directly for a car accident are infrequent, so it's best to speak to an experienced Uber accident lawyer to determine your options for seeking compensation. 
How Can a Personal Injury Attorney Help Me After an Uber Accident?
A personal injury attorney with experience handling Uber accident cases can guide you through the legal, insurance and financial issues often accompanying such incidents. They can advocate for your rights and protect your interests to help you seek the compensation you deserve. Here's how a personal injury attorney can help:
Evaluate your claim – They can evaluate your case based on the accident details, the involved parties, injuries, and applicable laws. They can then give you a clear understanding of your legal options and the potential value of your claim.
Apply state and local laws – Laws regulating rideshare companies vary by state and even city. An attorney can help you understand how these laws apply to your case.
Gather and analyze evidence – Evidence is crucial in personal injury claims. Your attorney can gather all necessary evidence, such as medical records, police reports, witness statements, and any data from the Uber app.
Negotiate with insurance companies – An attorney can handle negotiations with insurance companies, which often try to minimize their payout. They know these companies' tactics and will push for a fair settlement.
Represent you at trial – If your case goes to court, your attorney will represent you, present your case effectively, and argue on your behalf for the best possible outcome.
Contact Our Uber Accident Lawyers Today
If you or a loved one suffered injuries in an Uber accident, consult an experienced car accident attorney from Farris, Riley & Pitt, LLP immediately. Our attorneys can evaluate the details of your case and work diligently to protect your rights and pursue fair compensation. Contact our office today at (205) 324-1212 or online for a free consultation with an Uber accident lawyer.
Related Posts: