If you suffered catastrophic injuries or your loved one was killed in a large truck or tractor-trailer accident in Alabama, you could be entitled to monetary compensation for your medical bills, lost wages, and pain and suffering. A truck accident lawyer with Farris, Riley & Pitt, LLP can help guide you through the legal process.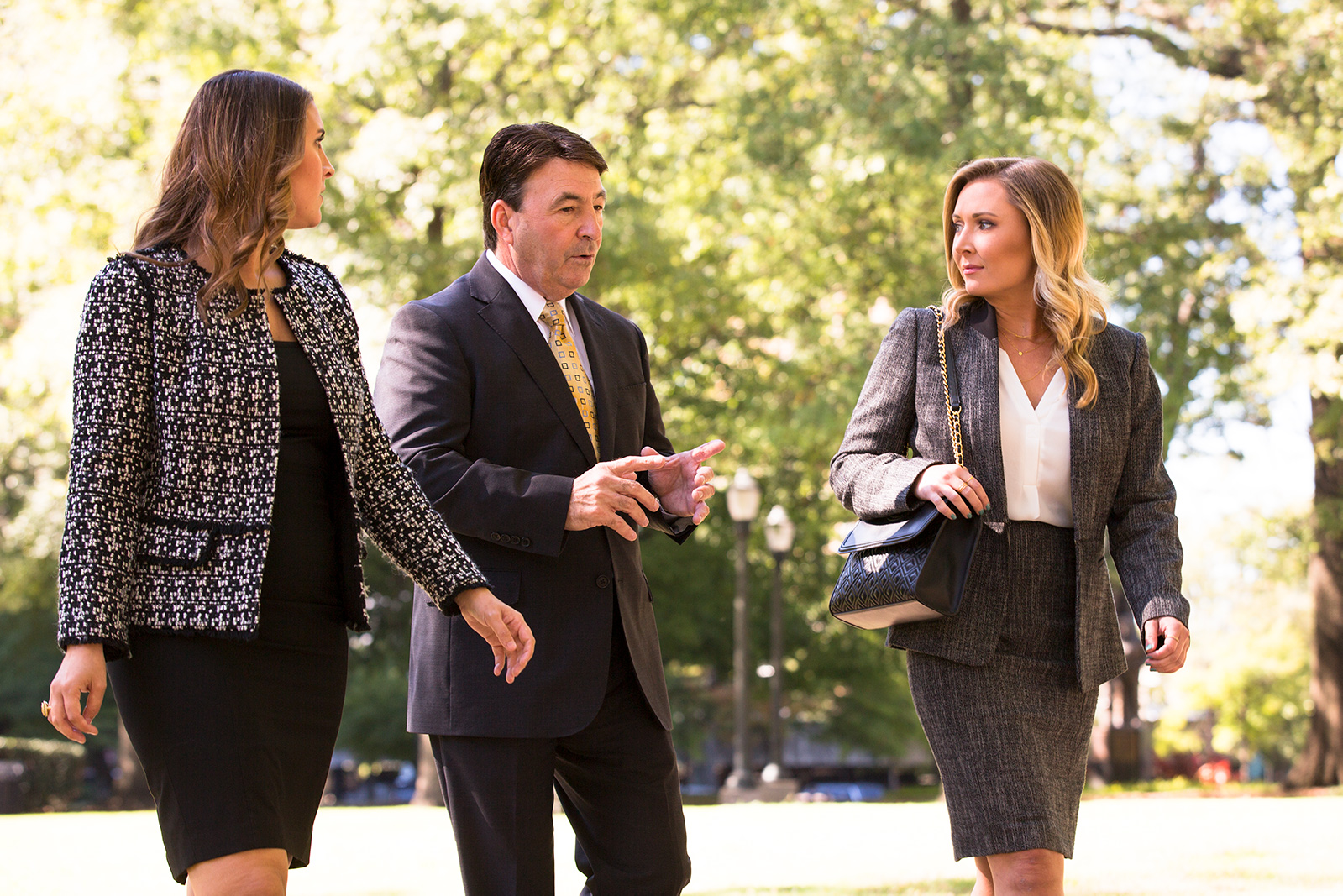 For more than 20 years, the personal injury attorneys at Farris, Riley & Pitt, LLP have represented clients injured in commercial truck crashes in Birmingham and many surrounding areas of Jefferson County. Our firm has secured several multimillion-dollar verdicts and settlements on behalf of injury victims.
We are committed to helping individuals and families all over Alabama during these difficult and often tragic events. Above all, Farris, Riley & Pitt, LLP will fight to obtain all the compensation you are entitled to.
If you or your loved one has been killed or injured in a truck or tractor-trailer crash, contact Farris, Riley & Pitt, LLP for a free consultation.
Consequently, oftentimes, these accidents can be caused by, but are not limited to; driver error and defective parts. Call (205) 324-1212 right now to have our lawyers provide a complete evaluation of your case.
Read More: Find out How to Switch Accident Attorneys
Why Do I Need a Truck & Tractor Trailer Accident Lawyer?
Firstly, accidents that involve commercial vehicles are much more complex than traditional passenger vehicle claims. Trucking company or insurer representatives may promptly contact you to sign forms or accept a settlement offer for case resolution.
Avoid engaging with these parties until you have legal representation. However, contrary to the representatives' claims, numerous forms limit victims' legal rights, and the suggested settlements are typically insufficient.
Hiring an experienced truck accident lawyer ensures you have a legal advocate fighting for your past, present, and future expenses. Your attorney can negotiate a fair settlement and file a lawsuit if the trucking or insurance company refuses adequate compensation.
Farris, Riley & Pitt, LLP understands the tremendous financial stress victims face following commercial truck accidents. We represent clients on a contingency fee basis, meaning you only pay if you receive a financial award.
Why Choose Farris, Riley & Pitt, LLP?
Our firm has handled several injury cases involving large trucks and tractor-trailers. Therefore, upon hiring us, we can swiftly conduct an independent investigation to preserve evidence and identify all negligent parties.
Commercial truck accidents often involve multiple liable parties, a key distinction from other car crashes. Some of the different people or entities that could be financially responsible for your injuries include:
Truck driver
Truck owner
Truck part manufacturers
Maintenance companies
Shipping agencies
Cargo loading companies
Governmental entities
Other motorists
Farris, Riley & Pitt, LLP can identify the specific cause of your own wreck and work to make sure that all negligent parties are held accountable.
Cases We Handle
Commercial trucks are among the largest vehicles on the road in Alabama. That sheer size makes them incredibly dangerous when they are involved in any kind of accident, which is why commercial trucks are subject to strict Federal Motor Carrier Safety Administration (FMCSA) regulations.
Some of the kinds of truck crash claims Farris, Riley & Pitt, LLP handles include, but are not limited to:
No two accidents are ever the same, and the exact cause of a crash can be difficult to determine. In general, some of the most common causes of commercial truck accidents are:
Many of these types of cases involve violations of state or federal regulations, and Farris, Riley & Pitt, LLP will uncover any such violations to prove the responsible party's negligence.
Frequently Asked Questions
Contributory negligence defines negligence by the victim that directly contributes to their injury. In Alabama, contributory negligence is an affirmative defense that can prevent a victim from recovering compensation. For this reason alone, people should avoid admitting to any kind of fault following a truck accident, especially when speaking to insurance companies.
The first thing you will want to do is to seek medical care. Additionally, even if you don't believe you're injured, seeking immediate treatment is crucial because some injuries may not show symptoms immediately. Moreover, delayed treatment could jeopardize the legitimacy of your injury claims. If possible, take numerous crash scene photos from various angles and distances. Additionally, you will want to get the names and phone numbers of any witnesses of your accident. If a trucking company or its insurer contacts you, wait for legal counsel before engaging with them.
Truck & Tractor Trailer Accident Statistics
According to the most recent Alabama Department of Transportation (DOT) Crash Facts booklet, a commercial truck is any vehicle that weighs more than a light truck (e.g., pickup trucks) or SUV. Examples of commercial trucks include delivery trucks, 18-wheelers (aka tractor-trailers or semi-trucks), tow trucks, utility trucks, and other work trucks. Notably, the state does not count buses as commercial trucks.
The Crash Facts booklet says there were 8,579 truck crashes in Alabama during the most recent year for which data is available. These crashes caused 130 deaths and 2,330 injuries.
Unfortunately, the report does not include data for specific cities or counties. However, the report lists the most common causes of truck accidents in Alabama, which include:
Improper lane changes (13.3 percent)
Failure to yield the right-of-way (10.2 percent)
Unseen objects, vehicles, or people (8.1 percent)
Tailgating (7.1 percent)
Misjudged stopping distance (4.5 percent)
Defective equipment (4 percent)
Drivers swerving to avoid an object, animal, or person (3.8 percent)
Improper backing (3.6 percent)
Improper turns (3.4 percent)
Drivers crossing the median or centerline (2.9 percent)
The two most common road types where Alabama truck accidents occur are interstates (28.7 percent) and city roads (24 percent). Contrarily, the least common road types are county roads (9.9 percent) and U.S. routes (15.4 percent), although 3.1 percent of truck accidents fell into the "other" category.
Contact a Birmingham Truck & Tractor Trailer Accident Lawyer Today
Farris, Riley & Pitt, LLP has more than two decades of experience handling complex personal injury claims. Furthermore, our firm knows the lifetime of challenges that commercial truck victims face and we work tirelessly to help them obtain the compensation they need and deserve- in a timely matter.
Were you severely injured or was your loved one killed in a truck or tractor-trailer accident in the greater Birmingham area? Let our truck accident lawyers review your case and answer all of your legal questions during a free consultation when you call (205) 324-1212 or contact us online today.