Birmingham Attorney for Accidents Due to Truck and Tractor-Trailer Violation of Traffic Laws
Violations of traffic laws can be a serious cause of a vehicle accident. When the vehicle that causes the crash is a commercial truck, the resulting amount of damage and injury may be severe. This is because the truck's large size and weight generate a great amount of force, especially compared to a passenger vehicle that is much smaller.
If you have been injured in a truck accident in Alabama that was not your fault, you may be entitled to receive monetary compensation. You may be facing a growing stack of medical bills and you may be wondering how you are going to pay them. You should not have to be financially responsible for an injury you sustained in an accident that was entirely someone else's fault. Call the Birmingham truck accident lawyers of Farris, Riley & Pitt, LLP today at (205) 324-1212 to speak with one of our personal injury attorneys about your case.
Do I Need an Attorney?
The deck is stacked against an individual who is without legal representation when they go up against the trucking company's insurance company. The trucking company and their insurance company will all have experienced lawyers on their side. Their job is to reduce liability for their client so that they pay out as little money as possible. Every dollar that they do not pay to you is another dollar in their own pockets. These companies and their attorneys know this well and they will do what it takes to avoid paying.
This means that you need someone on your side to balance out the situation. You need an attorney who is knowledgeable about the laws governing this type of claim or case and who is familiar with the process of filing a claim and a lawsuit. You need a lawyer who can put together the strongest possible case to pursue the monetary amount that is rightfully yours. You need an attorney who will recognize an unfair lowball offer and who will refuse to settle for less than you deserve and will fight for your rights.
How Traffic Law Violations Can Cause Injury
Driving may seem like a routine task that most of us do every day, but it still requires awareness and alertness for every trip. Traffic laws exist to keep drivers and passengers on the road safe. When these laws are violated, this creates an inherently dangerous situation for the vehicles nearby. Even a seemingly minor traffic violation can have devastating consequences. All it takes is one brief violation of a traffic law to cause an accident that results in injury. The driver may even believe that there is no risk of harm. They may have done something similar many times before without consequences.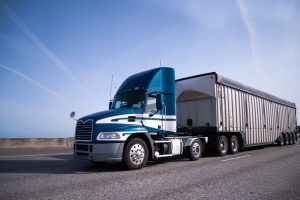 One example of this is tailgating, which means a driver not leaving enough space between their vehicle and the vehicle in front of them. This may be due to simply not paying attention for a moment or it may even be intentional. Tailgating is a violation of Alabama Code Title 32 "Motor Vehicles and Traffic" which gives specific requirements for how much space a driver is required to leave between their vehicle and the vehicle ahead of them.
A truck driver who is tailgating may be hoping that the vehicle in front will speed up or move to the side. Even if this has been done by the driver many times before without causing an accident, this is still a dangerous situation. When tailgating, there is not enough space for a truck driver to be able to brake if the vehicle in front of them slams on their brakes. That driver could slam on the brakes for many reasons, such as a hazard on the road or an unexpected traffic jam.
Truck drivers are required to know and follow traffic laws as part of the privilege of driving on public roads. Other traffic law violations caused by truck drivers may include: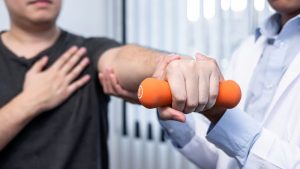 Failure to obey traffic signs or signals
    Failure to yield right of way
    Speeding in a construction zone
    Running a red light or a stop sign
    Not using turn signals
    Driving with broken equipment such as brake lights or headlights
Compensation
An injury caused by an accident with a truck can have serious costs. There may be medical care required both after the accident, as well as in the future. Depending on the severity of the injury, medical care may be required for years and can include things like physical therapy and expensive prescription medication. Beyond medical attention, you may incur other unexpected losses for which you may be able to obtain compensation. These might include:
    Reduced ability to earn income as a result of the injury
    Lost wages
    Pain and suffering
    Loss of quality of life
    Emotional distress
    Disfigurement or disability
    Cost to repair or replace your vehicle
Call Us Now
When a truck driver fails to follow any traffic law, they create an unsafe situation on the road around them. If you are the victim of an injury caused by such a situation, you may be overwhelmed and not even know where to begin. You need a legal team who will take the reins and guide you each step of the way. There is a high volume of evidence that needs to be collected which may include items like driver logs, testing for drugs and alcohol, truck inspection records, and photos or videos from the scene. In order to build a strong case, all the relevant evidence must be collected and analyzed to determine who is responsible for your injury.
If you have been injured in an accident with a commercial truck that was not your fault, you may be entitled to compensation. Farris, Riley & Pitt, LLP is ready to begin work on your case and we will fight for the compensation that you deserve. We have been through similar cases many times before and we know how to get results.
The reason we do what we do is to help people just like yourself who need legal help after an unexpected injury. Our prior satisfied clients tell our story best. Call us today at (205) 324-1212 to speak with one of our personal injury attorneys. Let us guide you through this difficult and challenging time so that you can focus on your health as you move on with your life.