Birmingham Garbage Truck Accident Lawyers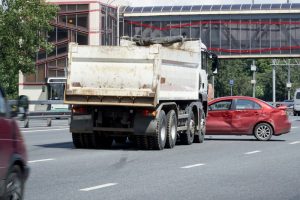 If you or a loved one has been involved in an accident involving a garbage truck, you may be eligible for financial compensation. Garbage trucks are large vehicles that can cause severe injuries that can stay with you for the rest of your life. When filing a claim, qualified legal representation can often make the difference between recovering the compensation you need and walking away empty-handed.
The advocates of Farris, Riley & Pitt, LLP have over 20 years of experience advocating for clients who have been injured due to another's negligent actions. Contact our Birmingham truck accident lawyers today at (205) 324-1212 for a free initial case evaluation.
Why Should I Hire a Lawyer for My Case?
When it comes to the claims process, things can get complicated. Without knowledge of the law, it is very easy to get taken advantage of by insurance companies. They will often seek to give you a lowball settlement offer and get you to sign documents that cause you to surrender your legal rights in the process. Lawyers understand these tactics, as well as the full extent of the rights you have when filing a claim. They have the know-how to negotiate fiercely with insurance companies and ensure that you get a fair settlement.
Beyond this, the consequences of an accident involving a garbage truck go beyond the claims process. You may be dealing with injuries, property damage, and figuring out how to recover lost wages. Lawyers can take on the legal work while you attend to your family and your recovery.
How Can Farris, Riley & Pitt, LLP Help Me?
At Farris, Riley & Pitt, LLP, our Birmingham garbage truck accident lawyers have over 20 years of experience in helping injury victims. With over $200 million recovered for our clients, we have proven success in advocating for those involved in truck accidents. As a small firm, we can give personalized attention to your case, unlike larger firms that may treat your case as just another in their docket. These testimonials from past clients speak to our high level of service and commitment to delivering results on behalf of our clients.
After an accident involving a garbage truck, there is a lot to think about. Whether you're worried about paying for medical bills, recovering lost wages, or simply trying to get back to work and on your feet, having trusted legal representation to advocate for your rights will give you peace of mind as you navigate the claims process. When you work with the Birmingham garbage truck accident attorneys of Farris, Riley & Pitt, LLP, you can have financial peace of mind as well. We operate on a contingency fee basis. That means we don't get paid unless we win your case or negotiate a settlement for you.
Types of Accident Cases We Handle
Garbage trucks are very large vehicles, often traveling through residential areas as they drive their garbage collection routes. They also serve crowded spaces, such as commercial centers, and have moving parts that pick up the garbage containers, so that their margin for error is slim. Some of the more common causes of garbage truck accidents include:
Reckless or careless driving: Owing to their large size, garbage trucks can become very dangerous if they are driven without regard for others on the road. Because garbage trucks may often have to maneuver through commercial centers and tight residential areas, they must take special care when driving.
Failing to yield: While garbage trucks often collect early in the morning to avoid traffic, this also creates a potential conflict with parents and children going to school or exercising outside. Besides failing to yield on the roadway to other vehicles, garbage trucks can fail to yield to pedestrians and bicyclists, creating the possibility of an accident.
Poor vehicle maintenance/equipment failure: Brake failure can lead to accidents if the trucks are not properly maintained. Headlights, taillights, windshield wipers, and all other caution devices on the vehicle should be regularly checked and maintained. Tires that are improperly inflated or that are too worn to perform well could blow out, potentially causing a crash. Failures of the backup warning system, dumpster loader arm, or other equipment on the garbage truck can cause harm to both those working on the truck and bystanders.
Driver fatigue: Fatigue is an issue with commercial drivers, as they can often be overworked and work unusual hours.
Distracted driving: Whether it is cell phone use, changing the music, checking the GPS, or something else, distracted driving is particularly dangerous for large truck drivers.
Whether the accident you were involved in was one of the above scenarios or not, the Birmingham garbage truck accident lawyers of Farris, Riley & Pitt, LLP have over 20 years of experience handling a variety of large truck cases, and we can take on yours, too.
Obtaining Compensation for an Accident Claim
In the claims process, you will have to prove that the other party acted negligently in order to recover compensation. Negligence is generally defined as someone not taking the care that a reasonable person would in the given circumstances. In other words, the other driver was careless, and their actions led to the accident.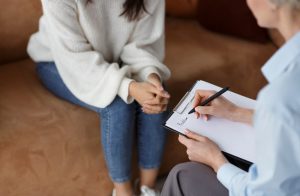 You could be compensated for a variety of expenses and losses related to your injuries, including:
Medical bills
Psychological trauma
Loss of ability to earn
Lost wages
Pain and suffering
Property damage
Rehab costs, such as physical therapy
Disfigurement
Because of garbage trucks' large size, the injuries suffered in these accidents can often be severe. A qualified Birmingham truck accident attorney will be able to use the facts of your case to get the compensation that you need to recover, pay your medical bills, and move on with your life.
Contact Farris, Riley & Pitt, LLP Today
If you or a loved one was injured in an accident involving a garbage truck, you should contact a qualified Birmingham garbage truck accident attorney as soon as possible. Alabama has a statute of limitations on filing claims in the wake of an accident, so the quicker you can contact us to begin working on your claim, the quicker you can obtain the compensation that you need to move on with your life. Because we do not get paid unless we recover compensation for you, you can trust that our Birmingham personal injury lawyers will work tirelessly on your behalf.
You should never have to go through the complicated claims process alone. Give the Birmingham truck accident attorneys of Farris, Riley & Pitt, LLP a call today at (205) 324-1212 for a free initial case evaluation.