Birmingham Attorneys for Internal Organ Injuries After a Car Accident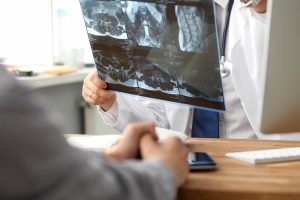 If you were injured in a car accident that wasn't your fault, you might be entitled to compensation. Although recovering compensation cannot change the injuries you received, it can help pay for medical expenses and replace your lost wages when you're unable to work.
It is crucial that you contact a personal injury attorney as soon after the accident as possible. In Alabama, you have only two years to file a personal injury lawsuit. This is called the statute of limitations. If you do not file a lawsuit before the statute of limitations runs out, you relinquish your right to recover compensation in court.
While this might seem like a long time, you must gather evidence to support your claim, negotiate with the insurance company, and fill out and file paperwork with the court before the time limit has expired.
The Birmingham car accident lawyers of Farris, Riley & Pitt, LLP understand the overwhelming burden that happens after significant injuries following a traumatic accident. Our attorneys are experienced in handling insurance companies and are skilled litigators.
Whether you can negotiate a fair settlement with the insurance company or need to file a personal injury lawsuit to recover damages, our team is ready and able to help. Call our office today at (205) 324-1212 or contact us online to schedule your free case evaluation
How Do Internal Organ Injuries Happen?
Following a serious Birmingham, Alabama, car accident, you may suffer dangerous internal organ damage. Motor vehicle accidents have significant momentum and force, even when the accident happens at low speeds.
During the accident, most of the force is transferred to the occupants when they impact the structures inside the vehicle. This force can cause severe injury to internal organs. While an airbag is designed to save your life, when it deploys, it can also cause internal injuries. Occupants of the vehicle who are not strapped in may be ejected from the vehicle and suffer internal injuries when they make contact with the ground.
You have many large and small internal organs in your chest and abdominal cavity. Each of them performs a vital function. An injury can produce long-term health issues or death. Some injuries to internal organs will heal over time, but others cannot.
Why Do You Need a Birmingham Injury Lawyer for Internal Injuries After a Car Accident
If you or someone you love was injured in a car accident that was not your fault, the at-fault person's insurance company may send an adjuster to talk with you within the first 48 hours. These professionals are skilled negotiators whose sole focus is to protect the financial interests of their clients.
Insurance adjusters often represent themselves as friends who are trying to help you get what you deserve after an accident. It is crucial that you do not speak with an adjuster without legal representation. It is acceptable to give them your name and contact information and then let them know you will not answer any more questions until you have your attorney present.
Adjusters may ask for a recorded statement or may offer an initial lump-sum settlement. Never give a recorded statement unless you have your attorney present. Your attorney can help prevent you from saying something that inadvertently affects your case.
It's important to note that the first settlement offer is not usually the best. Speak with your personal injury attorney about the value of your claim and what you might be able to expect. The Birmingham personal injury attorneys of Farris, Riley & Pitt, LLP are skilled negotiators and tenacious litigators who will fight to get you the maximum settlement for your injuries.
What Are Symptoms of Internal Injuries?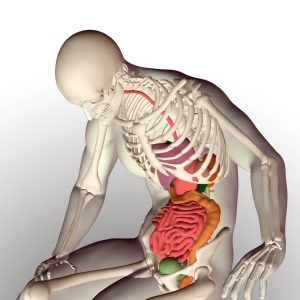 A car accident can result in a large number of internal injuries. For the most part, these will affect the large organs in your abdomen or chest cavity. While the following injuries are common, injuries to smaller organs may also happen and can cause lifelong health problems.
Internal organ damage can occur from blunt force trauma or from penetrating trauma. Blunt force injuries occur when your body hits something solid at high speed. This causes blood vessels to be torn or crushed. Penetrating trauma occurs when a foreign object enters the body and tears a hole in one or more blood vessels. If a sharp object penetrates your body during a car accident, this can cause internal organ damage from a penetrating wound.
Abdominal injury: This is a general term for injuries that happen to the pancreas, gallbladder, bladder, intestines, diaphragm, or stomach. An abdominal injury can cause damage to a single organ or multiple organs.
Chest injury: This is a general term for injuries that happen to any organ in the chest cavity. Blunt force trauma or penetrating trauma can injure the heart, lungs, thymus, or multiple blood vessels.
Kidney: Your kidneys are located on either side of your spinal column near your waist. They are protected by strong muscle and fascia, but not bone. They are responsible for filtering toxic waste from your blood and sending it into your bladder, where you excrete it in urine. Blunt force trauma to the back over the kidneys can result in injuries that cause severe pain. Because your body will not filter toxic waste products as efficiently after an injury, it affects nearly every other bodily system.
Spleen: This organ is a crucial part of your immune system. When injured, it causes pain to the upper left side of the abdomen. The organ is highly vascularized and stores a significant amount of blood. It filters nearly ten percent of your blood supply every minute. When the spleen is injured, it can cause rapid and life-threatening internal bleeding.
Liver: This organ has two lobes. Your liver is responsible for filtering toxic waste and metabolizing different compounds in your blood. The right lobe is injured more often as it is larger and located just under the rib cage. The liver can be bruised or torn, and injury to the liver causes severe pain in the upper right side of the abdomen.
It is important to recognize an abdominal injury quickly as it can result in rapid blood loss. You should seek immediate medical attention in an emergency facility if you experience the following signs and symptoms:
Abdominal pain
Rigid abdomen
Left arm and shoulder pain indicating a spleen injury
Right side abdomen pain and right shoulder pain indicating a liver injury
Blood in your urine
Tenderness over an injured area
Cold sweaty skin, which is an indication of early shock
Blue discoloration on the belly or flanks
Nausea and vomiting
Low blood pressure that causes dizziness or fainting
Rapid pulse
Loss of consciousness
What Type of Compensation Is Possible?
After a car accident, you may suffer from internal organ damage or internal bleeding. Medical expenses and lost wages can quickly impact your financial future. Our legal team will aggressively fight to get you compensation that helps to pay for economic and non-economic losses.
Economic losses are often those for which you have a receipt or an invoice. They can include compensation for lost wages when you are not able to return to work and medical expenses that are related to the injury. Non-economic losses are not easily quantified and can include loss of enjoyment of life, emotional anguish, loss of consortium, and pain and suffering.
Contact Farris, Riley & Pitt, LLP Today for Help After an Accident
If you were injured in a car accident that was not your fault, and you suffered internal organ damage, contact the legal team of Farris, Riley & Pitt, LLP today. We will aggressively advocate to protect your interests and your rights with the insurance company and in court if needed. Call our offices today at (205) 324-1212 or contact us online to schedule your free case evaluation.