Community Involvement
Farris, Riley & Pitt, LLP is dedicated to helping our local community. Some of our recent community service is listed below.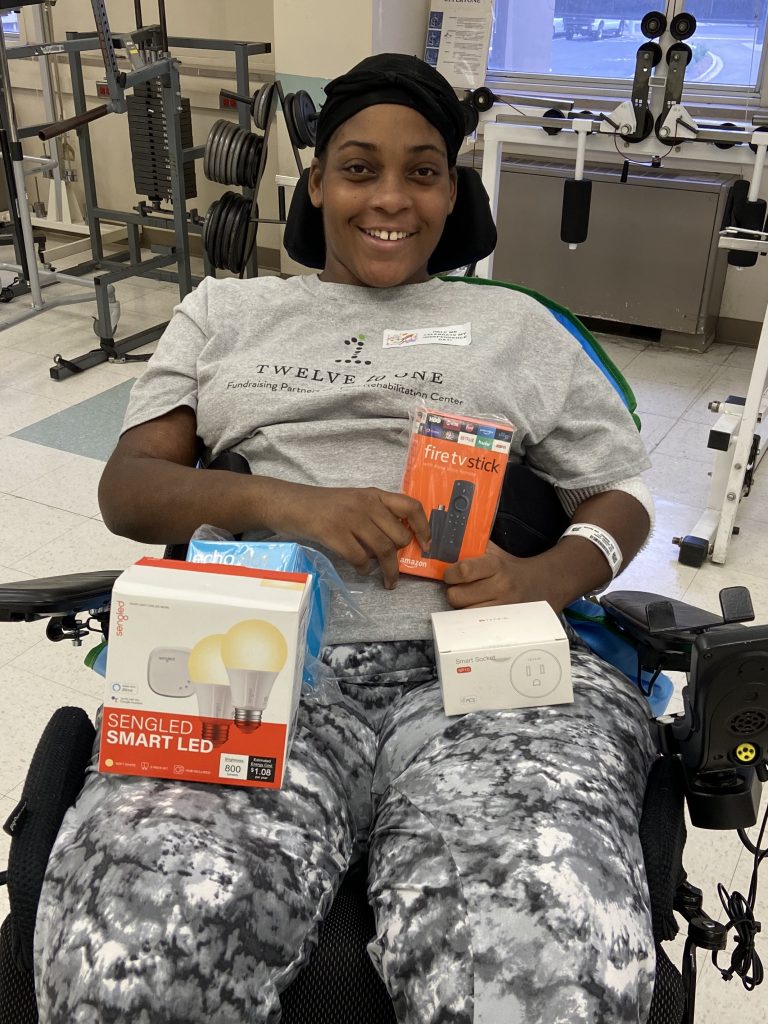 Many of our clients suffer catastrophic injuries, so we partnered with Lewis & Feldman to donate smart kits to UAB Spain Rehabilitation Center patients. With the help of a few of our attorneys, we created this video to demonstrate how to install and use each device in your smart kit.
The devices in the smart kits will help those patients who are now in need of assistance with some of the things we take for granted in our day-to-day lives, such as turning on/off the lights or television, answering the phone, playing music or even finding out the day's news or weather.
The smart kit includes:
One Amazon Echo Dot (3rd Generation)
Two Sengled Smart LED Lights and a Hub
Four Teckin Smart Sockets
One Amazon Fire TV Stick
Click here to watch the video.
Children's of Alabama
Each August for the past seven years, FRP hosts a radiothon for Children's of Alabama. In 2019, the Music and Miracles Radiothon raised $71,333 for Children's of Alabama. As a personal injury law firm, the positive impact Children's of Alabama has on our community and beyond sits closely with us. We have a lot of clients whose children have had a positive experience at Children's of Alabama. Therefore, our largest community outreach project focuses on making miracles happen for children who are suffering. To learn more about the Music and Miracles Radiothon watch this video: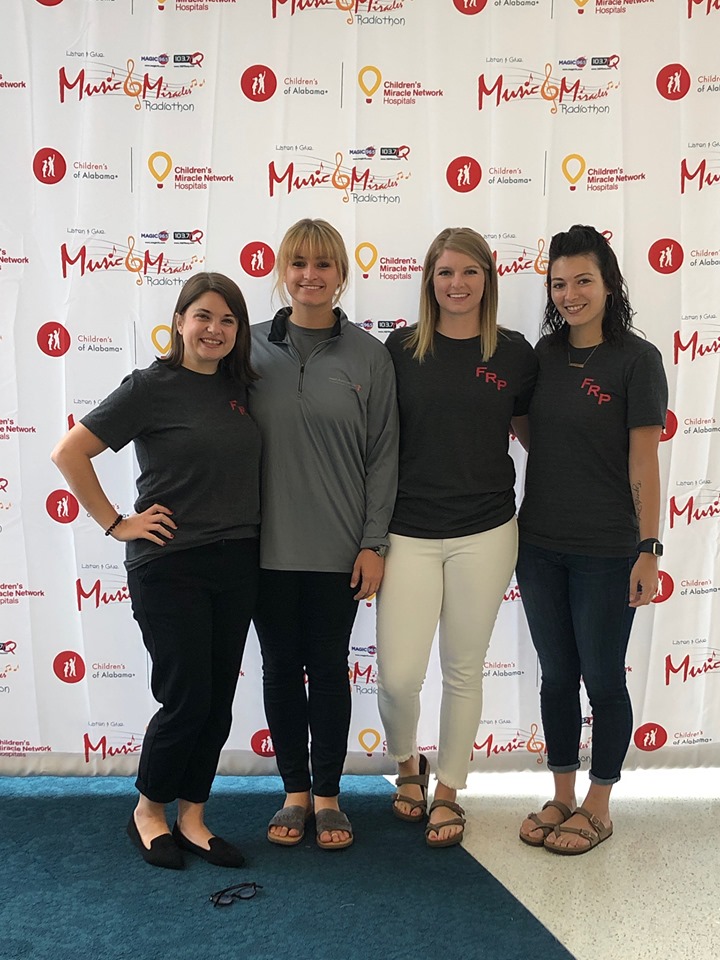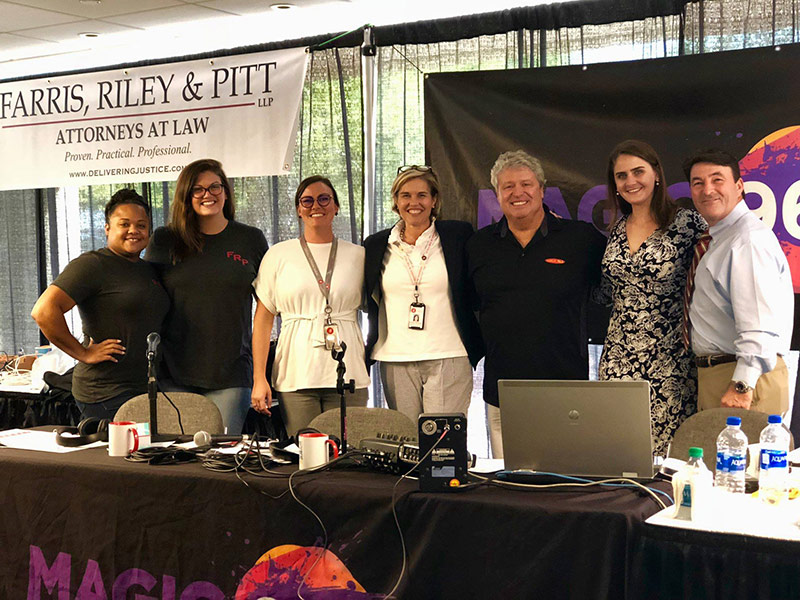 The Children's Hospital of Alabama is the 10th busiest pediatric medical center in America. It has 275 licensed beds, 15 facilities, and records more than 670,000 patient encounters annually. It is home to a state-of-the-art diagnostic center, a Level 1 trauma center, the largest pediatric burn center in the Southeast, and is a national leader in many programs, including minimally invasive surgery, neurosurgery, nephrology, hematology/oncology, and pulmonology. The research programs conducted here rank in the Top 10 of NIH funding each year.
Distracted Driving Seminars
Our legal team is passionate about keeping our roads safe. Each year, we attend the Living Stones Temple's health fair to educate new and experienced drivers about types of distracted driving and how to prevent it. We have also spoken to numerous local high schools and companies on the dangers of distracted driving – most recently we educated the fleet team leaders at Satellites Unlimited LLC.
To learn more about the End Distracted Driving Initiative, visit www.enddd.org.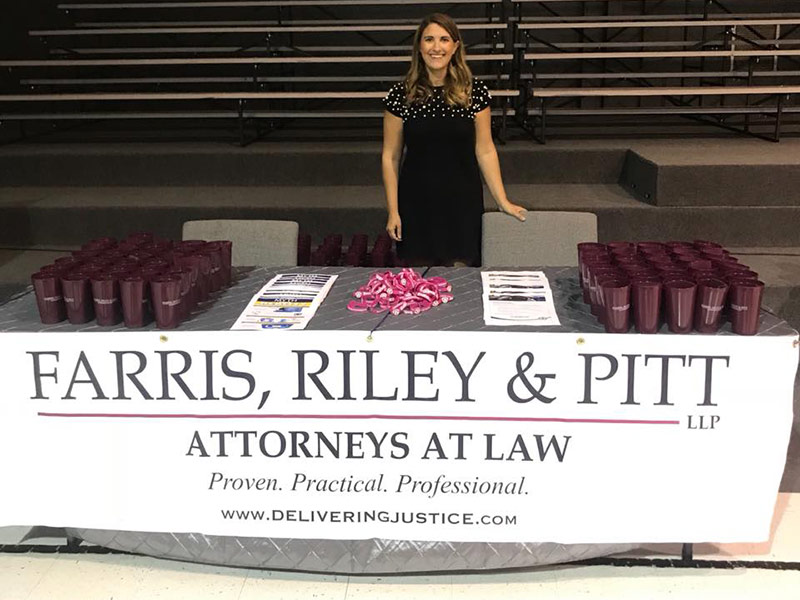 Holy Family Cristo Rey Catholic High School
Our firm annually sponsors the Holy Family Cristo Rey Catholic High School's BBQ at the Brew fundraising event. Our team brought the heat, taking home four awards at the 2019 event.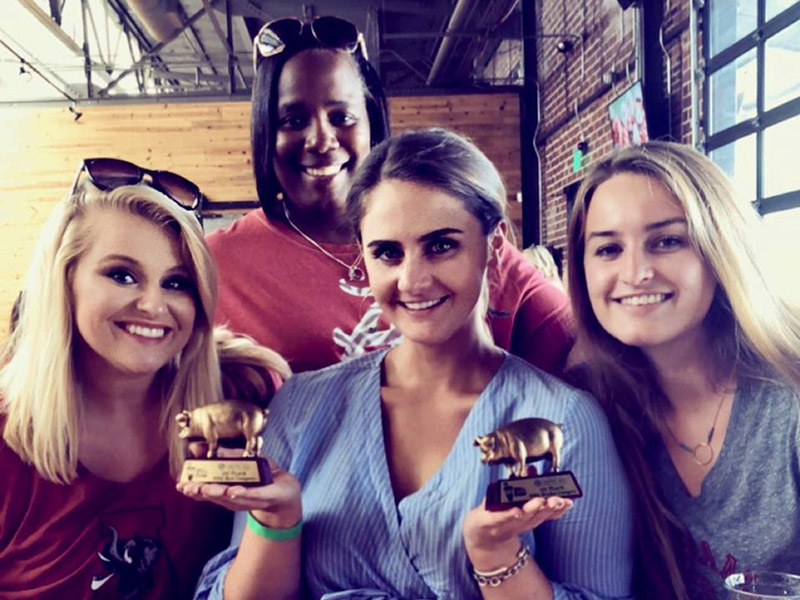 Ronald McDonald House Charities of Alabama
We are passionate about the positive impact the Ronald McDonald House Charities of Alabama has on our state. We love each of our visits because we get to spend time with the families who stay at the house. In 2019, our team hosted a Summer Camp themed dinner complete with friendship bracelets and a fishing game.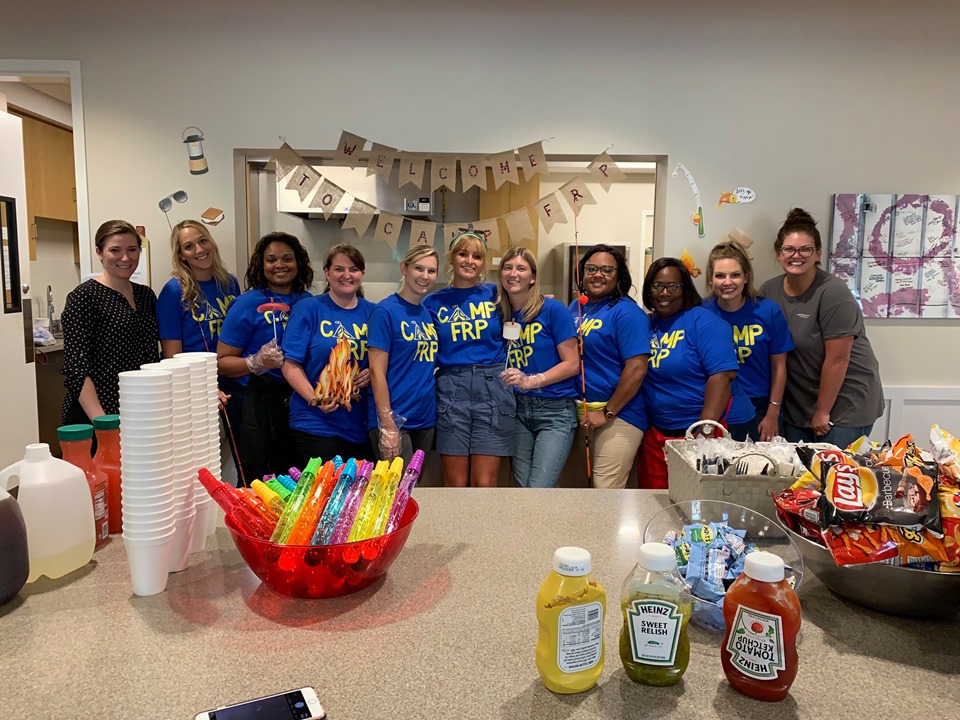 In 2018, we prepared a home-cooked meal for 60 families and then had a ball with the kids who sang Karaoke.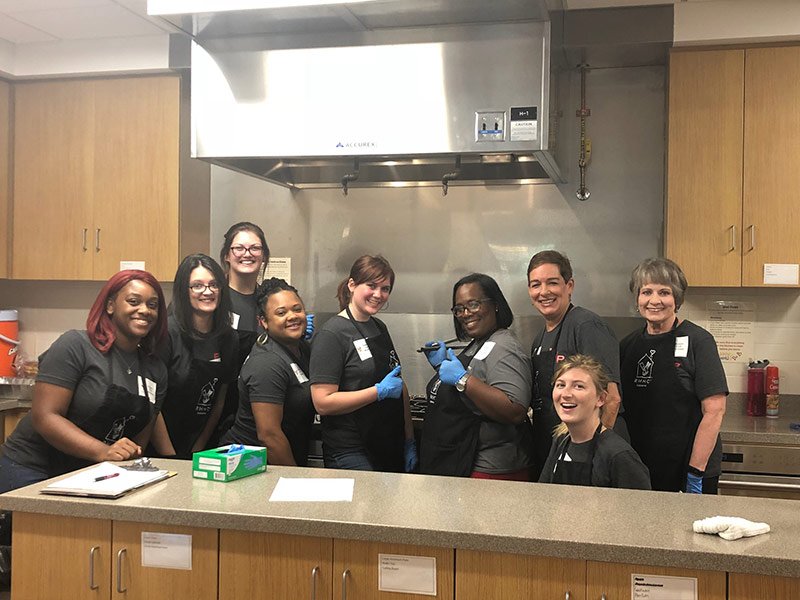 For Halloween 2018, we decked out our Hallopalooza table with a Trolls theme and gave out Play-Doh, giant bubbles, themed gummies, and lots of candy.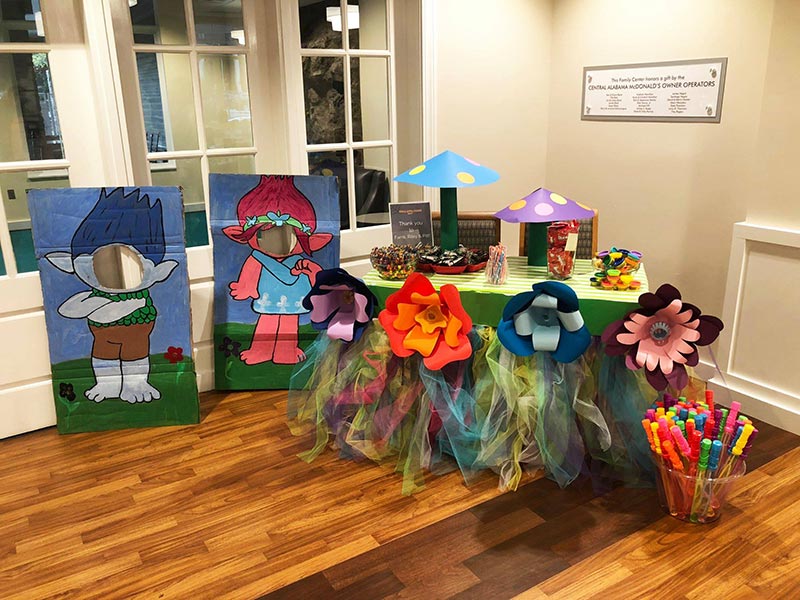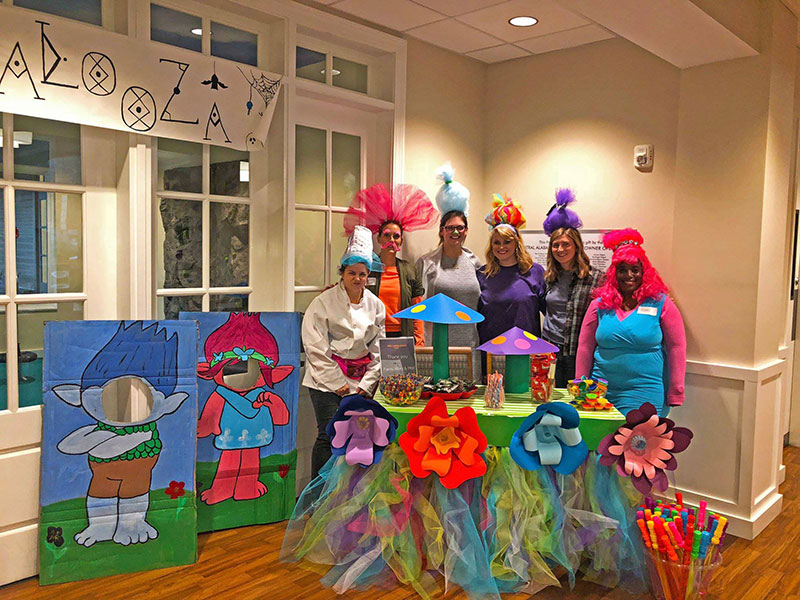 Alzheimer's Disease Awareness Month
Throughout the month of November, we are contributing time and money to help spread awareness and support research efforts for loved ones suffering from Alzheimer's. We are participating in Alzheimer's of Central Alabama's Walking to Remember event.
To us, supporting Alzheimer's Disease Awareness Month means we are caring for those who once cared for us. Our team enjoyed teaming up with TheInjuryBoard and Alzheimer's Of Central Alabama to spread awareness throughout our community.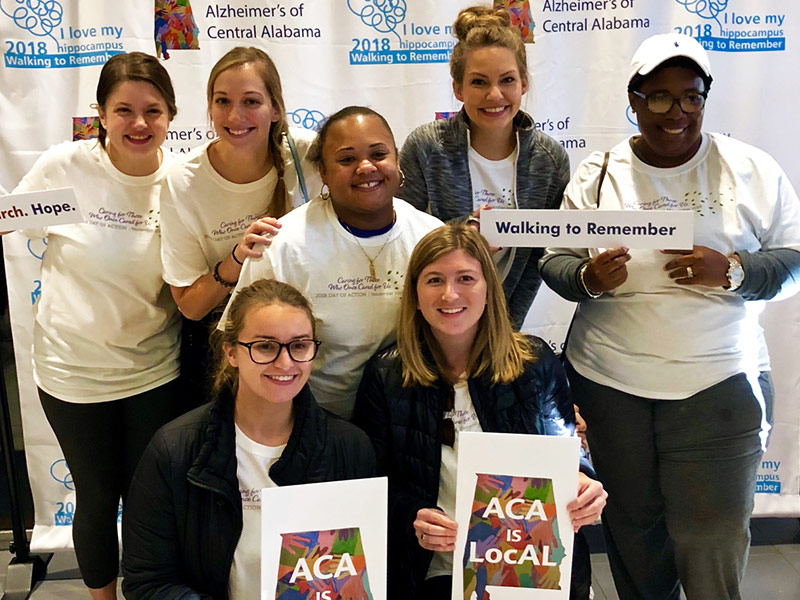 Attorneys from Farris, Riley & Pitt, LLP played Bingo with the seniors at South Highland Presbyterian Church's Adult Day Care.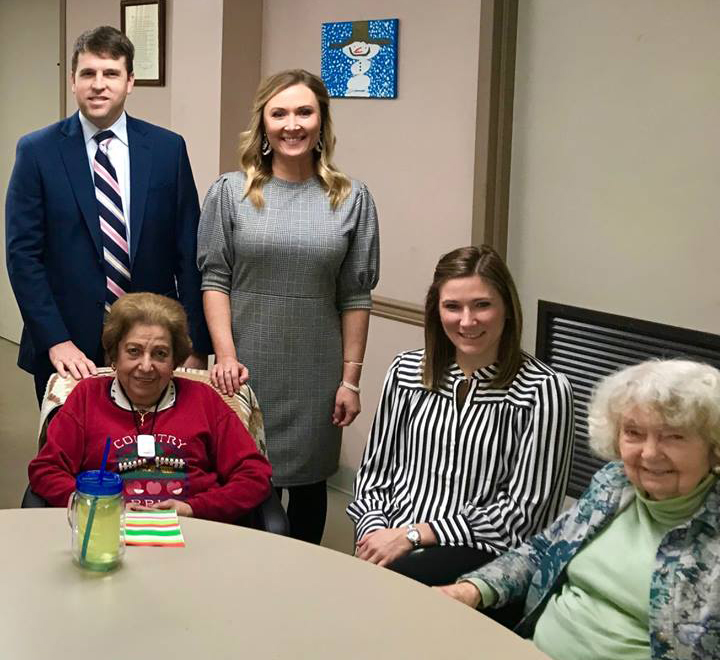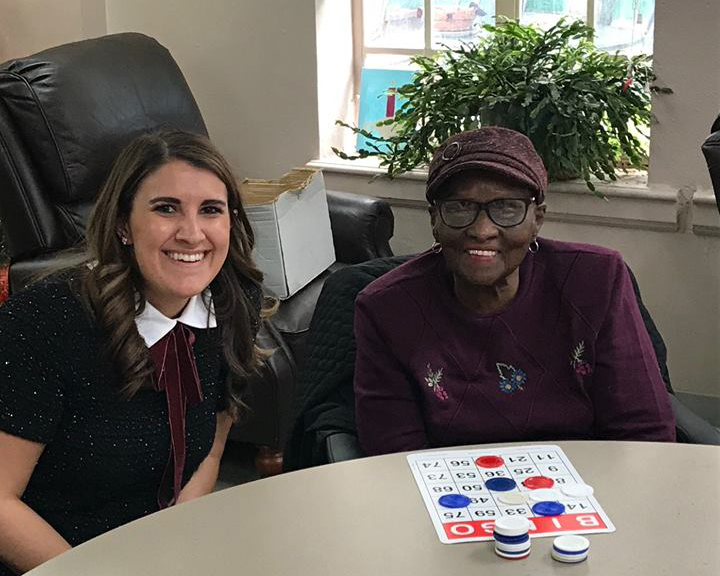 Volunteer Lawyers
Our team participates with the Domestic Relations Help Desk to provide legal assistance to members of our community. This program is very important because it helps those who may not have the resources to resolve their legal issues.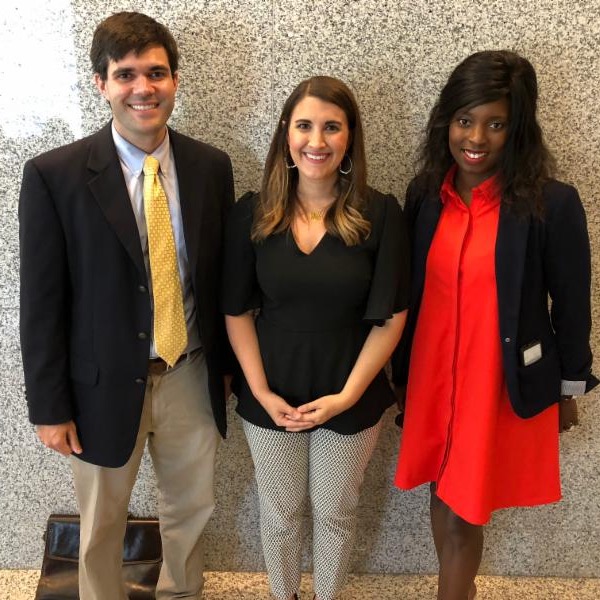 United Way of Central Alabama
United Way of Central Alabama fights for the health, education, and financial stability of every person in every community. Our team sees the value in this, and participates in United Way's annual campaign.
St. Jude's Research Hospital
We sponsor the Field of Dreams Gala at St. Jude's Research Hospital each year. In 2019, we will provide an ultrasound study for a St. Jude patient and cover the cost of two days of chemotherapy for a St. Jude patient.