2019 Injury Board Day of Action Alzheimer's Disease Awareness
Throughout the month of November, we are contributing time and money to help spread awareness and support research efforts for loved ones suffering from Alzheimer's. We are participating in Alzheimer's of Central Alabama's Walking to Remember event.
To us, supporting Alzheimer's Disease Awareness Month means we are caring for those who once cared for us. Our team enjoyed teaming up with TheInjuryBoard and Alzheimer's Of Central Alabama to spread awareness throughout our community.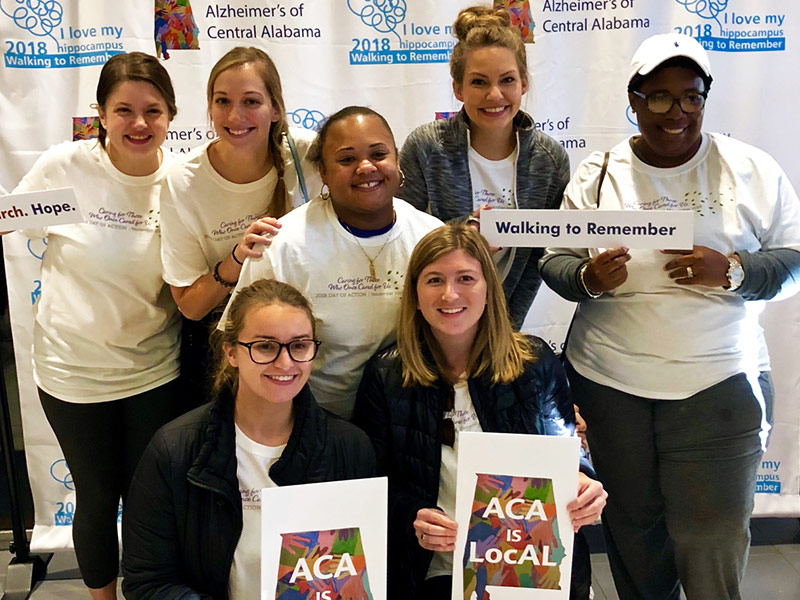 Attorneys from Farris, Riley & Pitt, LLP played Bingo with the seniors at South Highland Presbyterian Church's Adult Day Care.