Birmingham Scald Burn Injury Lawyers
Did you suffer a scald burn injury? Was it due to someone else's negligent actions? If so, call the Birmingham burn injury lawyers of Farris, Riley & Pitt, LLP today to discuss the circumstances of the incident. We can review your case and determine your available legal options. You might be entitled to compensation from the at-fault party for your medical treatment and other expenses.
Scald burns typically result from a wet source, such as boiling water or hot steam. They're painful injuries that can cause significant damage to the skin. If the damage extends below the layers of skin to the nerves, organs, or muscles, serious complications can arise. Chronic pain, loss of mobility, and disability can occur.
You shouldn't face the consequences of another person's carelessness. They didn't take the necessary precautions to prevent the accident or avoid placing you in a dangerous situation. They should be financially responsible for your scald burn injury if they were entirely at fault.
Farris, Riley & Pitt, LLP has over 20 years of experience in handling cases like this. We know how to meet a client's needs and create an effective strategy to seek the maximum available compensation. Our Birmingham scald burn injury lawyers will advocate for your rights and fight for the justice you deserve.
Call Farris, Riley & Pitt, LLP at (205) 324-1212 right now for a free consultation to learn more about how we can help. We're available 24/7 to provide quality and dependable customer service.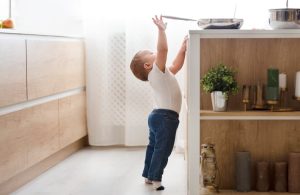 What Is a Scald Burn?
A scald burn, also called a water burn, happens when the skin comes in contact with a hot liquid, steam, or another similar substance. The injury can be superficial, only damaging the outer layer of the skin, or it can be severe and require surgery, skin grafts, and other treatment to repair the damage.
This type of burn injury is common in young children. Most don't understand the dangers of touching boiling water or a mug of freshly brewed coffee. According to statistics, 65 percent of hospitalizations of children four years old and younger are due to scalding burns.
Adults can suffer scald burn injuries as well. Splashing grease while cooking, faulty household appliances, and other dangerous scenarios can result in scald burns.
Severity of Burn Injuries
Scald burns fall under multiple classifications, depending on the severity of the injury. Different degrees indicate the severity of the burn. They include:
First-degree burn – Superficial damage to the outer layer of the skin results from a first-degree burn. The victim might experience minor inflammation, redness, and swelling at the site of the burn. The skin could also peel as the wound heals, but there is typically no scarring.
Second-degree burn – A second-degree burn damages not only the outer layer of skin but the other layers below. The site of the injury might look red and swollen. Blisters could also form where the burn occurred, causing pigmentation changes and scars.
Third-degree burn – Third-degree burns are severe. The damage can extend from every layer of skin to the nerves. This might seem like a painful injury, considering how much damage it causes. However, most people don't feel any pain because of the extensive nerve damage. Patients often require skin grafts to regain a normal appearance of the skin and surgery to repair damaged nerves.
Fourth-degree burn – A fourth-degree burn is the most severe type of burn injury you could suffer. It damages every skin layer and nerves and can harm muscle, tissue, and tendons. The bones could be affected by the burn, causing mobility issues and chronic pain. Damage to vital organs can also result from a fourth-degree burn, leading to various complications.
Whether you sustain a severe or minor scald burn, you should see your doctor immediately. You might think the physical damage isn't that bad and that you can use home remedies to recover. Unfortunately, there could be underlying problems that aren't visible or noticeable. If you don't undergo a complete medical exam, you could face a range of complications.
Complications You Could Face from a Scald Burn Injury
A common complication following a scald burn injury is infection. An infection can form and enter the body through an open wound. If it travels to other parts of the body, it can cause damage to vital organs. Without the necessary medical intervention, an infection can lead to organ failure and death. Even if the patient survives, a surgeon might have to amputate a limb to prevent the further spread of the infection.
Burn injuries often result in disfigurement and scarring. If the wound doesn't heal correctly or entirely, the burn could leave behind a permanent scar or cause changes to the pigmentation of the skin. It can also cause significant disfigurement, especially if it covers the hands, arms, or a large portion of the body. It can alter a person's appearance and lead to psychological or mental issues, such as depression, anxiety, and low self-esteem.
Other complications often experienced by scald burn victims include:
Loss of mobility
Chronic pain
Shock
Tetanus
Cardiac arrest
Sepsis
It's possible to recover from a scald burn, but you must attend all recommended doctor's appointments. If the initial physician you see instructs you to undergo surgery, rehabilitation, physical therapy, and other forms of treatment, listen to them. One of the worst things you can do after an accident is choose to go home and hope the injury heals on its own.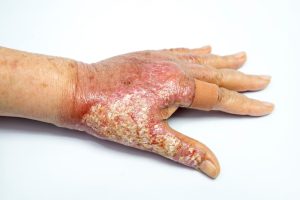 Compensation You Can Pursue in a Personal Injury Case
The amount of available compensation will depend on the circumstances of the incident. If you suffered a scald burn due to the dangerous conditions on someone else's property, you could file a claim with the property owner's liability insurance company. You can also file an insurance claim with a driver's auto insurance carrier if they were at fault for a car crash you were involved in where you were scalded.
Regardless of the source of your compensation, the money you recover should adequately compensate for the losses you suffered. These losses might include:
Property damage
Lost wages
Lost earning capacity
Emotional distress
Disfigurement
Permanent disability
Insurance companies are rarely on the claimant's side. Their goal is to save money by avoiding large settlements. If they can find evidence that your injury doesn't exist or didn't result from the incident mentioned in the claim, they could deny your claim altogether or offer a lowball settlement that doesn't cover your total losses.
If you're not satisfied with the settlement offer, it's critical to understand that you're not out of options. You could file a lawsuit for the compensation you need for your scald burn. However, there are multiple state laws you should know about before beginning the legal process.
Alabama Laws Associated with Filing a Lawsuit
You must adhere to a timeframe if you want to sue the negligent party for your scald burn injury. This is known as a statute of limitations. If you don't file your lawsuit by the time the statute expires, you could lose your right to seek compensation. Alabama has a two-year statute of limitations. That means you have two years from the date of the accident to initiate your lawsuit in court.
However, there is an exception to this rule. If you were under a legal disability at the time of your injury, you could potentially extend the statute. A legal disability includes:
Being a minor under 19 years old. The statute would not start until you turn 19. You would have three years from that date to file your lawsuit.
Being a person of unsound mind. That means you are not legally competent to pursue a case. The statute will only begin if you gain mental competency. From that date, you would have three years to file suit.
You might be able to seek punitive damages when you file a lawsuit against the person responsible for your scald burns. Instead of compensating an accident victim for their losses, this award punishes the defendant for their misconduct and aims to deter similar actions in the future. You must show the jury clear and convincing evidence of the at-fault party's malice, wantonness, oppression, or fraud to receive this monetary award.
Contributory negligence is another law that could affect your case. If a jury determines that your actions contributed to your injury in any way, they could prohibit you from receiving compensation in a lawsuit. That means that even if you were only one percent at fault for the accident, you wouldn't receive any amount of money to compensate for your losses.
Let Farris, Riley & Pitt, LLP Help You in the Fight for Justice
The Birmingham scald burn injury lawyers of Farris, Riley & Pitt, LLP take cases on contingency. You won't have to worry about paying any upfront fees or costs when you hire us. We don't collect any legal fees unless we secure compensation for our clients. We also offer a free initial consultation so you can receive the legal advice and guidance necessary to make an informed decision about your case.
If another person caused your scald burn injury, call Farris, Riley & Pitt, LLP at (205) 324-1212 for your free consultation. We will make you our priority and provide the legal representation you need to hold the negligent party liable. Our legal team will work hard to try to reach your desired result so you can heal your injuries and get your life back on track.