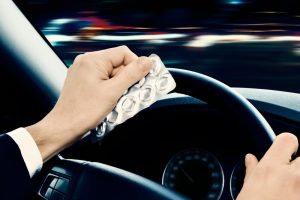 If you have been injured in an accident that was caused by someone who was driving under the influence, you might be entitled to receive compensation. You should not have to be responsible for paying for someone else's mistake. You need to speak with an experienced personal injury attorney as soon as possible.
We expect our roadways to be safe when we travel on them. For this to be the case, the other drivers around us must do their part and drive responsibly. Sadly, this doesn't always happen. Alcohol-related DUI accidents account for approximately 50 percent of all fatal crashes in Alabama each year. Younger drivers account for most DUI crashes. In the year 2020, more than half of DUI crashes in the state involved drivers between the ages of 20 and 39.
Call the Birmingham car accident attorneys of Farris, Riley & Pitt, LLP at (205) 324-1212 today to talk with a member of our legal team. We believe your only job right now should be to focus on your healing and recovery. Our compassionate lawyers can help you through this devastating time and pursue the compensation you deserve for your injuries and losses.
What Is Driving Under the Influence (DUI)?
Alabama state law defines DUI as being in control of any vehicle while under the influence of alcohol or another substance to a degree that renders the person incapable of driving safely. This includes both controlled substances and any other substance that impairs mental or physical ability. This means that the substance does not have to be an illegal drug. It could also be something like over-the-counter sleeping pills.
Do I Need a Lawyer?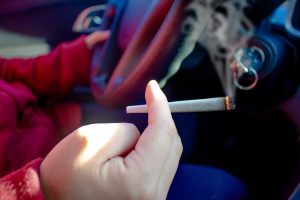 It may seem like you could save money by choosing not to hire an attorney. Usually, the opposite is true. When a person represents themselves, they often end up with less compensation than they would have if a lawyer had represented them.
The process of pursuing compensation after you were injured in a DUI accident is complex. An investigation must take place to determine the identity of all the liable parties. There is a significant amount of documentation that needs to be collected as evidence. Insurance companies will typically be involved, which makes this process even more complicated.
Insurance companies will usually try to deny liability on the part of their insured. They have entire legal teams who exist to find ways to avoid paying you money. An experienced lawyer will know how to fight against them and hold the insurance companies accountable.
Since you don't have legal representation, you may be tempted to accept a settlement offer from an insurance company. You may see a dollar amount that seems reasonable to you. The first offer made by an insurance company is usually much too low. They are hoping that you will accept this offer. This can often happen when an individual is unfamiliar with all the potential compensation to which they may be entitled, and insurance companies are glad to take advantage of your lack of knowledge.
Liability for your injuries could be spread among multiple parties. The state of Alabama has what is called the dram shop law. Because of this law, the party who served or sold alcohol to the driver may be liable, as well.
Why Choose Farris, Riley & Pitt, LLP?
Our attorneys understand that you have your hands full right now. You may be out of work due to your injury. You may be facing a growing stack of medical bills and wondering how you will pay for them. We can help.
When you choose Farris, Riley & Pitt, LLP to represent you, we will make sure that you are not taken advantage of during settlement negotiations. Our attorneys will reject all unfair settlement offers and will pursue the maximum amount to which you may be entitled. This may include compensation for:
Medical bills
Physical therapy
Future medical treatment
Lost wages
Property damage
Pain and suffering
Disfigurement
Most cases are settled outside the courtroom. However, this doesn't always occur. Because of this, our attorneys prepare each case as if it was going to trial. In the event that settlement negotiations are unsuccessful, we will be ready to go to court to fight for you.
Farris, Riley & Pitt, LLP has been serving people in Alabama just like you for more than 20 years. We have recovered more than $200 million in compensation for our clients during that time. We know how to get results.
When you choose us to represent you, you can trust that we have your best interests in mind. We will begin building your case right away. We will bring our depth of experience to fight for justice for you. We only get paid if we win your case. That means that we don't get anything unless you receive compensation. Our previous clients gladly share their testimonials about their experience working with us.
Types of DUI Cases Farris, Riley & Pitt, LLP Handles
Our attorneys are prepared to handle virtually any type of DUI case, including those resulting in injuries such as these:
It's important to note that a civil case for compensation after a DUI crash is independent of any criminal case. This means that the driver who caused the accident does not have to be found guilty of driving under the influence. You can pursue compensation even if they are found innocent in the criminal case.
The state of Alabama's statute of limitations defines a two-year filing period. This means that you must file a lawsuit within two years from the date of the accident. It's important that you talk with a lawyer as soon as possible.
Contact Farris, Riley & Pitt, LLP Today
If you have been hurt in a DUI accident in Birmingham through no fault of your own, you may be entitled to financial compensation. Let us put your mind at ease as we guide you through this experience of pursuing the money you deserve.
Call (205) 324-1212 now to get your free consultation and speak with a Farris, Riley & Pitt, LLP personal injury attorney. You can also submit a contact form online, and we will be in touch as soon as we are able.