Birmingham Attorneys for Nerve Damage from Car Accidents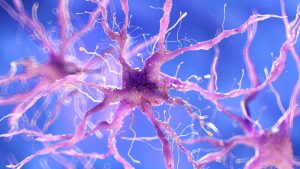 If you are a victim of nerve damage as a result of a car accident caused by someone else, you might be entitled to compensation. This can be a painful experience that could make it difficult just to get through the day. You do not have to face this distressing situation alone.
Contact the Birmingham car accident attorneys of Farris, Riley & Pitt, LLP now at (205) 324-1212 for a free consultation about your legal options. You should not have to be responsible for paying for someone else's mistake. We can guide you through this difficult and emotional time so you can focus on your recovery and healing.
What Is Nerve Damage?
The human nervous system is a complex and fragile network. It consists of the central nervous system and the peripheral nervous system. The central nervous system is comprised of the brain and spinal cord. The peripheral nervous system is the network of nerves that connects the spinal cord and brain to the rest of the body. The nerves are responsible for movement, motor coordination, and sensation.
Nerve damage refers to an injury to the peripheral nervous system. Injuries can range from mild to severe with a variety of symptoms. These can include:
    Tingling or numbness in hands, feet, arms, or legs (can be more than one)
    Increased sensitivity to temperature or touch
    Loss of coordination
    Muscle weakness
    Pain that feels like a burning or throbbing sensation
    Difficulty speaking
    Lightheadedness or dizziness
If you are experiencing any of these symptoms after a car accident, it's critical that you see a doctor as soon as possible to get the medical attention that you need. It will also help prevent any nerve damage from getting worse. In addition, it will begin to establish the documentation that will be needed in building your case.
How Can a Car Accident Cause Nerve Damage?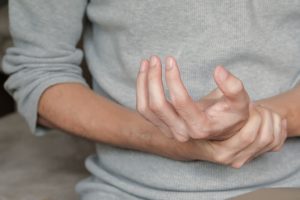 Nerve damage can occur in various ways during a car crash. This is true whether the crash was minor or more severe.
Pinched nerves — This damage can be common after a high-speed accident. A pinched nerve can result when sudden blunt force trauma compresses a body part around a nerve.
Whiplash — This injury is a common result of a rear-end collision. Whiplash occurs when the head suddenly moves back and then forward, like a whip.
Neuropathy — This damage happens when a nerve or bundle of nerves gets inflamed. This can occur because of irritation and can cause chronic pain that is sharp and gets worse when using the body part that is affected.
Radiculopathy — This type of injury is a result of spinal cord inflammation. It could be completely debilitating, depending on the area of the spinal cord that is inflamed.
Diagnosis and Treatment
It can often be difficult to tell if you have sustained nerve damage. Sometimes it can take time for symptoms to appear. For this reason, it's crucial that you receive medical care as soon as possible. Only a doctor can diagnose nerve damage. They will use a variety of diagnostic tests that may include MRIs, CT scans, nerve conduction studies, EMG tests, and neurological exams.
Treatment for nerve damage varies on a case-by-case basis. Each injury is unique and will require a custom approach. Medical treatment may include prescription medication, physical therapy, and surgical procedures. The earlier you see a doctor, the better your prospects for recovery will be.
Why Do I Need a Lawyer?
The process of pursuing compensation after a car accident can be difficult if you don't have an attorney. An investigation into the determination of who was at fault for the crash must be undertaken. There is a substantial amount of evidence and documentation that needs to be collected and analyzed. This may include police reports, eyewitness statements, medical records, and doctor's notes. An experienced attorney will handle all of these for you to make sure the acquired evidence is preserved.
You know that you are experiencing pain or discomfort. However, nerve damage is a unique injury because it can be challenging to prove. An experienced personal injury lawyer will know the steps to take to adequately prove your injuries. When you choose Farris, Riley & Pitt, LLP to represent you, you can be sure that we will fight for you. Our lawyers will build the strongest case possible on your behalf.
Why Choose Farris, Riley & Pitt, LLP?
We know how to get results. Take it from our prior satisfied clients who gladly share their testimonials about working with us. We will bring the same aggressive approach and tenacity to your case.
There will likely be insurance companies involved in your case. They are known for using misleading tactics to take advantage of individuals who have been injured. One way they may do this is by trying to get you to talk on the phone with them. This may seem reasonable, especially if you believe you are not at fault for the accident. However, they may try to get you to make statements that imply you were at fault while they're recording the conversation. You should not speak with any insurance representatives before you talk with a personal injury attorney.
Insurance companies are also notorious for making settlement offers that are too low. They are hoping that you may not be familiar with how much compensation you might be entitled to after an accident that wasn't your fault. Your Farris, Riley & Pitt, LLP personal injury attorney will handle all negotiations in your case. We recognize an unfair offer when we see it. We will reject all lowball offers as we fight for you.
Most cases are settled outside the courtroom. However, it may occur that settlement negotiation is unsuccessful. If this happens, we will be prepared to go to court to pursue justice for you.
Contact Farris, Riley & Pitt, LLP Today
If you've been hurt in a car accident in Birmingham that was not your fault, you might be entitled to receive financial compensation. You need to speak with a personal injury attorney as soon as possible.
Call us today at (205) 324-1212 to talk with a member of the Farris, Riley & Pitt, LLP legal team. You can also submit a contact form online, and we will be in touch right away. Our attorneys are ready to schedule a free consultation with you. Let us help put your mind at ease as we take over your case. Call us now.