How Long Does Mediation Take in a Personal Injury Lawsuit?
Posted on Sunday, November 20th, 2022 at 6:14 pm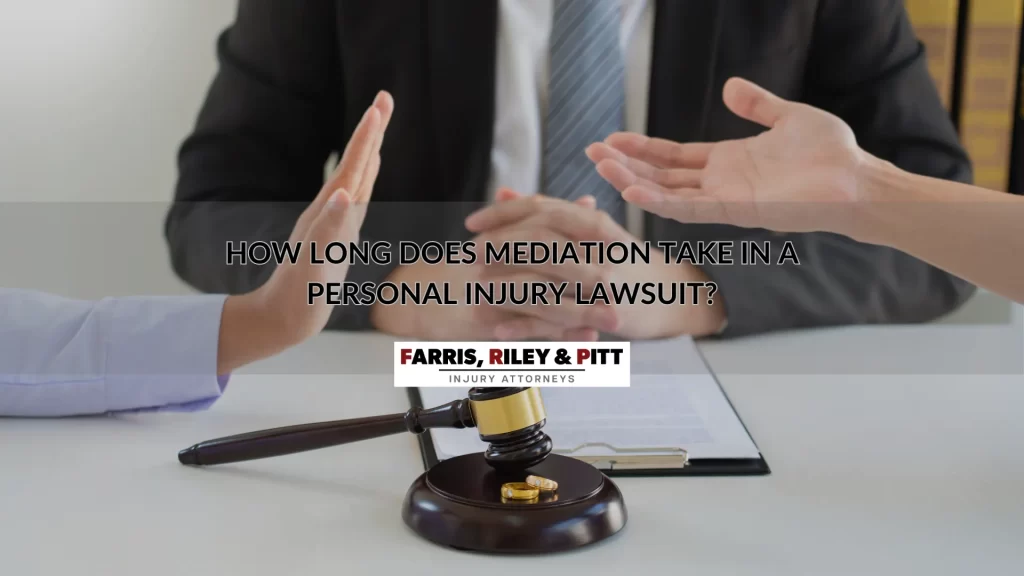 Mediation allows many a personal injury case in Alabama to resolve quickly, confidentially, and amicably. However, the process takes time and compromise, especially if your goal is to reach the maximum fair settlement for your injuries and losses. In the best case, it can take a month or two, though it will take longer if the parties reach an impasse and mediation pauses.
What Happens During Mediation?
Your lawyer will spend as much time as is necessary to prepare you for mediation. They'll tell you what to expect, how to conduct yourself, what to say, and what not to say.
On the day of the mediation session, you, your lawyer, the insurance defense lawyers, and sometimes the defendant will meet with a mediator both sides have chosen. Both lawyers may present opening arguments in a large-group session, and then each team will break away into separate rooms. The mediator will act as an interface between the parties to present offers and push the case closer to a settlement.
It's not unusual for a single mediation session to last for hours or even take an entire day. A defense lawyer may need approval from the insurance company before presenting you with an offer, and your lawyer will want to discuss strategies and boundaries with you.
We recommend you bring a book or device to keep you busy during waiting periods.
What Happens After Mediation?
If the teams agree to a settlement, the mediator will help prepare the formal paperwork, and you'll sign it the same day. Typically, the promises made include the following:
The defendant's insurer will pay the settlement as outlined, usually to your lawyer for appropriate distribution.
You won't pursue the case further.
You won't claim any other injuries or losses from the specific accident for which the defendant is responsible.
Once everyone signs the agreement, the outcome of mediation becomes legally binding. If you've filed the lawsuit already, you'll submit a copy of the agreement for the court's record, and they will close the case.
What Happens After Mediation Fails?
If mediation fails, there are several other options your lawyer may use to continue working toward a resolution. They include:
Changing the mediator – Since mediation is not legally binding, both parties can agree to continue under a different mediator, which might give you a better chance of success.
Restarting mediation later – Your lawyer may want to step back to investigate further or file the lawsuit. Even after a lawsuit is filed, the court may order mediation, or the parties can re-enter it during the pretrial stages.
Independent negotiations – Your lawyer can negotiate with insurance defense attorneys without involving a mediator.
Arbitration – Arbitration is another way to settle personal injury lawsuits privately and out of court. The parties will work together to choose a certified facilitator, whose opinion may be legally binding. If the parties choose non-binding arbitration, they can continue with a trial.
Trial – If other avenues fail, your lawyer might allow the lawsuit to go to trial. Other times, they'll determine that you are more likely to secure a better outcome from a judge or jury than from an arbiter or mediator.
How Long After Mediation Can You Go to Court?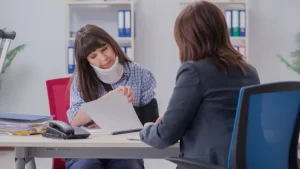 According to Alabama's statute of limitations, you have two years to file a lawsuit beginning on the day of the accident. No matter how long mediation takes, you are still bound to this deadline. The court will likely dismiss your case if you file after the deadline passes.
Under certain circumstances, the court may "toll," or pause, the statutory filing period. When the toll ends, the two-year deadline will apply again. Some circumstances where a judge may allow a pause include:
Disabled plaintiff – If the injured person was legally disabled at the time of the accident, the filing period could pause. It will resume once they are no longer disabled. However, they won't be able to file if 20 years have passed since the accident.
Injured person under 19 – If the injured person was 18 or younger at the time of the accident, the filing period could pause. It will resume once they turn nineteen, meaning they can file until their twenty-first birthday.
Defendant left Alabama – If the defendant left Alabama after the accident, the filing period will pause for as long as they are out of the state.
At the beginning of your working relationship, your lawyer will outline which deadlines apply to your case. They'll want to allow enough time to file a lawsuit to give you more leverage in mediation.
Consult a Birmingham Personal Injury Mediation Attorney
You deserve exceptional counsel to represent you in mediation. The Birmingham personal injury attorneys of Farris, Riley & Pitt, LLP have won multi-million dollar verdicts and settlements for injured clients throughout central Alabama. Our attorneys are passionate about our city, and our city respects us for the results we've delivered. Contact our Birmingham office at (205) 324-1212 for a free, confidential case evaluation.