Posted on Wednesday, August 10th, 2022 at 6:04 pm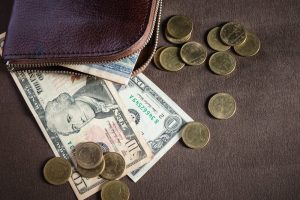 A common concern after a serious accident is how it will affect a person's financial standing. The injury might prevent the accident victim from returning to work. That can negatively impact income, especially in the future, if the injury is permanent or debilitating.
Treating an injury is an expensive cost for many. Some people can't afford the bills they receive while spending months recovering. Unpaid bills can eventually lead to medical debt. Dealing with the financial strain of an unexpected accident is overwhelming.
Lost future income refers to the wages a person is unable to earn because of their injury. The injury you sustained might prevent you from completing specific physical tasks or your entire job. The consequences you face when you don't make the money you made before the accident are debilitating.
It is a significant source of stress when you struggle to pay not only for your medical treatment but also the daily cost of living, such as rent, food, and utilities. Fortunately, you could pursue compensation for lost future income in a personal injury case if you were injured in an accident that wasn't your fault.
Types of Lost Future Income
Lost future income includes monetary earnings a person cannot make in the future due to an injury. The injury must affect you somehow, meaning it prevents you from working entirely or limits your abilities, resulting in lower wages.
Common types of lost future income include:
Commission
Salary or wages
Bonuses
Pay increases
Contributions to a retirement account
Missed employment opportunities
Benefits
Paid time off
How to Calculate Lost Future Income
You should hire a personal injury lawyer immediately after an accident in which you were injured through no fault of your own. Whether you sustained a minor or severe injury in a car crash, workplace accident, or slip and fall, you need a lawyer to represent you in your case. Pursuing a monetary award for lost future income is challenging. Without an experienced legal team on your side, you will likely end up without the compensation you deserve.
Calculating lost future income isn't as simple as determining the total cost of past medical care. Predicting a number that hasn't happened yet is complicated and requires making the proper calculations. Since you don't have documentation to show the earnings you won't make in the future, you must use documents showing the income you made in the past to estimate your future lost wages.
A range of factors can represent the estimated income you can't earn due to your reduced functional capacity or inability to return to your job entirely. These factors could include:
Mental and physical impairments that would prevent you from performing the required tasks of the job
A doctor's evaluation regarding the necessary length of recovery and severity of the injury
Previously earned bonuses
Vacation and sick days the employer typically provides
Schedule for quarterly or annual raises received in the past
Average wage or income made before the accident
Age, employment history, education, and skills necessary to find another job
The documentation you submit during an insurance claim could prove your total loss of future income. The insurance company might try to get you to accept a small settlement amount to compensate for your lost wages and other losses.
However, it is your right to pursue the maximum possible settlement available. You should not have to pay out of pocket for any expenses you incur if someone else was entirely at fault for your injury.
Proving Lost Future Income with Valuable Evidence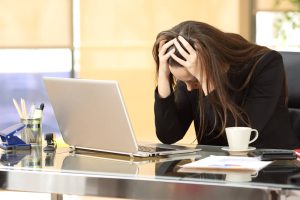 You need evidence to prove you will miss out on making the wages you usually earn because of your injury. Proving your lost future income might require submitting evidence, such as:
Tax returns from previous years
A letter from your employer stating the pay you've missed
Lost wage report for the duration of missed work or unearned wages
Prior pay stubs
Employment records showing experience and skills that could be used to seek employment elsewhere if necessary
Copy of the job description of your former job to prove the effects of the injury on performing work-related duties
Statements from medical experts regarding the mental or physical limitations caused by the injury
Contact a Personal Injury Lawyer from Farris, Riley & Pitt, LLP
At Farris, Riley & Pitt, LLP, we have represented accident victims in Alabama for over two decades. We understand the importance of recovering the maximum available compensation in a personal injury case. When an injury leaves you in pain and struggling to earn a living, you can count on us to pursue the justice you deserve.
Our Birmingham personal injury lawyers take cases on contingency. That means you don't have to pay upfront fees or costs when you hire us. We don't collect our legal fees unless we secure compensation for our clients. If we lose your case, you will never have to pay.
If you sustained an injury in an accident through no fault of your own, call Farris, Riley & Pitt, LLP for your free consultation at (205) 324-1212 today.