How You Know If Your Deposition Went Well
Posted on Monday, October 10th, 2022 at 4:47 pm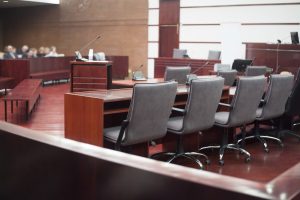 Have you been injured in an accident that was someone else's fault? If you can't reach a reasonable settlement with the insurer, your best option for recovering the compensation you deserve may be to file a personal injury lawsuit. Many people consider the deposition process one of the most nerve-wracking aspects of preparing a case for trial.
At Farris, Riley & Pitt, LLP, we believe information is the key to alleviating potential anxiety. The deposition process shouldn't be stressful. What can you expect, and how do you know if your deposition went well? Here's what you need to know:
What Is a Deposition?
If you're filing a personal injury lawsuit, you will need to sit for a deposition at some point. A deposition is an informal meeting where the other party's attorney gets the opportunity to ask you questions about the circumstances of the accident. Essentially, it is an information-gathering session for the attorney on the other side.
During a deposition, you must answer all questions truthfully under oath. Most depositions happen in an attorney's office, not in a courtroom. Generally, you, your attorney, the opposing party's attorney, and a stenographer or court reporter will be present.
Depositions are part of the discovery phase of a case. How you respond during a deposition can sometimes strengthen or jeopardize your case. Preparation is crucial and can help you avoid common pitfalls and anxiety about your performance.
Tips for Providing a Successful Deposition
Your attorney can help you prepare for what's ahead, but it helps to keep some tips in mind when heading into a deposition. These pointers can help you feel more confident and reduce your stress levels before a deposition sitting.
Be truthful – It is sometimes tempting to enhance a claim with embellishments or even a little white lie. Resist the urge. You must be nothing but utterly truthful during a deposition. Remember, you are under oath. If there is a hint of misinformation in your account, you can destroy your credibility and jeopardize your case. If you always tell the truth, you never have to remember how to keep your story straight.
Do not guess or make observations – Stick to the facts. When questioned, answer truthfully and to the best of your ability. That means never guessing. Additionally, do not offer opinions. Know the facts, review your medical records, and only supply accurate information.
Take your time – The deposition process can be intimidating. Don't rush through your story to get out of the hot seat. Take your time and respond thoughtfully. Don't talk over the opposing attorney or interrupt. If you need time to collect your thoughts, take a breath and stay calm.
Dress appropriately – It is inappropriate to wear sweatpants and sandals to a deposition. Likewise, it is not appropriate to show up wearing a tuxedo. It is best to aim for casual business attire.
Be courteous and polite – Being questioned by the "opposition" can be daunting. However, you must remain polite, courteous, and respectful throughout the deposition process. Provide clear and straightforward answers, and do not provide more information than necessary. If you don't understand something, politely ask for clarification.
Did Your Deposition Go Well?
How do you know if your deposition went well? Your attorney will give you a good indication. Listen to their feedback and take their advice to heart. Although you may have felt nervous and unsure about the process, your attorney can offer you an objective perspective on your performance.
What are other indicators that your deposition went well? Take a moment to think about whether you can answer "yes" to some of the following questions:
Did you answer all questions truthfully?
Did you feel confident in your response to the attorney's questions?
Did you remain calm and respectful throughout the process?
If you didn't wither under the intense gaze of the opposition and clearly laid out the facts of your case, chances are your deposition went well.
Prepare for What's Ahead with Help from an Experienced Personal Injury Attorney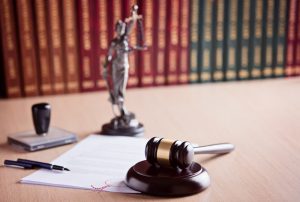 A skilled personal injury attorney will always take the time to help you prepare for a deposition. At Farris, Riley & Pitt, LLP, we understand how stress-inducing the deposition process can be. Our legal team is committed to helping you understand the legal process and preparing you for what's to come. We will never leave you in the dark.
Did a careless individual injure you? Talk to an experienced Birmingham personal injury attorney for free. Contact our office at (205) 324-1212.
Related Posts: