What Happens After Your Lawyer Sends a Demand Letter?
Posted on Saturday, October 1st, 2022 at 4:29 pm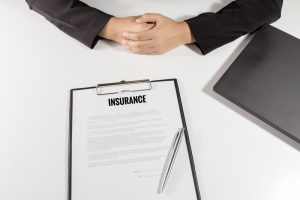 Many people think the process of filing an insurance claim is relatively simple. Yet, there are multiple steps involved. Some of these steps can become overwhelming, like drafting a demand letter. Writing a strong demand letter is one of the most crucial aspects of the claim process.
While a demand letter doesn't guarantee an immediate response from an insurer, it is an essential tool for preserving and enforcing your legal rights. A well-crafted demand letter outlines the strength of your claim and typically signals the beginning of settlement negotiations. However, understanding what goes into creating this vital document can be challenging.
At Farris, Riley & Pitt, LLP, our experienced attorneys want you to know what makes a compelling demand letter and what happens once your attorney sends your demand letter to an insurer.
What Is a Demand Letter?
A demand letter is a formal document sent to an insurance company or liable individual following an accident. A demand letter outlines the facts surrounding an accident and the estimated value of the victim's claim. Most demand letters will include the following information:
A brief overview of the accident
Information about injuries sustained because of the accident
The estimated value of the victim's losses
A deadline to reply to the contents of the letter
Actions that the injured party may take if a settlement is not reached
A well-organized demand letter spells out your position and expectations. It is a focused way to lay out the facts about the accident and reiterate your rights as an accident victim. It can also help outline the other party's obligations and what you expect from them as you both move toward a resolution.
Not only does a demand letter outline the strength of your claim and provide valuable information about your financial losses, but it is also an attempt to resolve a claim outside of a courtroom. You can make your willingness to pursue all legal options crystal clear.
How Long After a Demand Letter Can I Expect a Settlement?
You can increase your chances of receiving a prompt response and a favorable overall outcome if you allow an experienced attorney to draft and send your demand letter. Your letter should be sent by certified mail and include a deadline for response. In many cases, the deadline for response is thirty business days. However, that does not mean you can expect a settlement in only one month.
After an insurer receives your demand letter, an adjuster may not respond until they investigate the accident, contact you for more information, or assess their liability. Multiple factors may impact the time it takes to receive both a response and a settlement offer from an insurer. Factors that can affect the time it takes for an insurance company to respond to a demand letter may include:
Insurer Workload – If an insurance adjuster has an immense caseload, they may not be able to review your demand and investigate the cause of the accident immediately, causing a delay in response time.
Incomplete Information – If a demand letter does not include sufficient information, the insurer may request additional documentation from you, creating a back-and-forth scenario. This exchange can delay a settlement as you and the insurer continue to trade documentation.
The complexity of your claim – No two accidents are alike. Some claims are significantly more complicated than others. If multiple people are involved or injuries are particularly traumatic, the insurance company may need additional time to review the case. It may also take more time to sort through large volumes of evidence and make settlement arrangements.
Depending on the case, the negotiation and settlement process can be time-consuming. It can take weeks or even months to reach a favorable settlement outcome. Rarely will an insurance company agree to your initial compensation demand. It is likely they will respond to your demand letter with a counteroffer. Generally, the more patience you have, the higher the settlement could be. Quick settlements favor insurers because initial offers tend to be lowball offers.
After reviewing the facts surrounding your claim, an experienced personal injury attorney can give you a clearer picture of how long it may take to settle.
Contact an Experienced Personal Injury Attorney for Help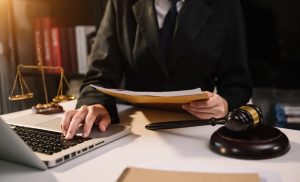 Were you injured in an accident that wasn't your fault? The dedicated Birmingham personal injury attorneys at Farris, Riley & Pitt, LLP can help you draft a demand letter seeking fair compensation for your injuries. Don't attempt to go head-to-head with an insurer on your own. For over 25 years, we have been helping people just like you pursue the compensation they deserve.
Call our Alabama office today at (205) 324-1212 for a free initial case review.
Related Posts: