Posted on Saturday, December 10th, 2022 at 11:08 am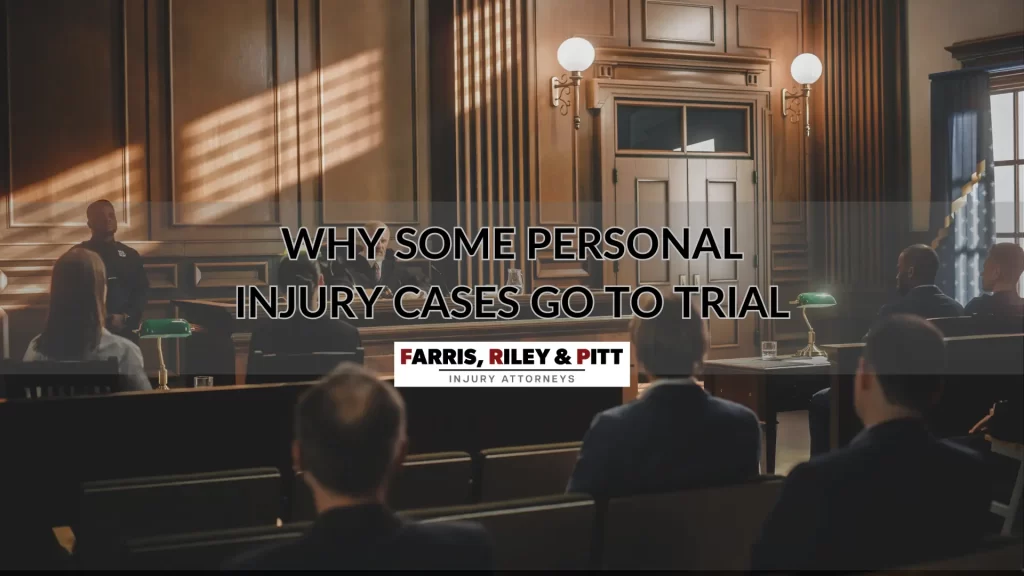 Most personal injury cases don't go to trial. In fact, according to data from the Bureau of Justice Statistics, less than four percent of personal injury cases make it to trial. While chances are good that a given personal injury case will end with a settlement, sometimes the defendant and plaintiff cannot come to an agreement, and going to court is the injured party's final option.
Why Do Cases Usually Settle?
The circumstances of the case will influence whether it goes to a settlement or not. The most common reasons for a personal injury case ending in a settlement are:
The defendant wants to avoid the court costs and attorney fees involved in going to trial
The defendant's insurer believes that the plaintiff will prevail in court
The settlement amount is fair/comparable to what the plaintiff might win in court
Often, the settlement process is quicker, easier, and less costly for a plaintiff to pursue than going to court. Along with that, most defendants want to avoid trial and any associated costs.
Why Do Some Cases Go to Trial?
While a small number of personal injury cases go to trial, their reasons for doing so tend to be fairly consistent. Some of the most common reasons for a personal injury case going to trial include:
The defendant asserts that the plaintiff is asking for too high a settlement and refuses to budge
The defendant or their attorney believe that they will win if they go to trial
The defendant's insurer refuses to settle, either for this specific case or, more broadly, for this type of case
The plaintiff wants the defendant to face consequences for their actions
While going to court can take more time and will result in court costs and attorney fees, it could also end in a higher verdict amount than the plaintiff might get should they choose to settle. There's a risk, though, that the court will not find in the plaintiff's favor. Most defendants and their attorneys will look for every available opportunity to settle rather than go to court, but there are certain situations where they might see a trial as more advantageous for them.
What Might Influence a Case One Way or the Other?
The plaintiff and their attorney will want to consider several things when deciding whether they want to accept a settlement or go to trial. Some of the factors that could influence this decision include:
The possibility of long-term care costs
Reduced earning capacity and the total of lost wages
The age of the plaintiff
The extent of the plaintiff's medical costs
Whether the defendant's behavior was egregious enough to support punitive damages
Defendants and their insurance companies may do all they can to persuade a plaintiff to settle for a subpar amount, but only a plaintiff and their attorney can determine what the best course of action is for their case. 
What Is a Trial Lawyer?
Any attorney can technically take a case to trial, but not all attorneys are trial lawyers. A trial lawyer is someone with specialized training and proven experience in court, in comparison to attorneys who primarily handle settlements.
While most cases never go to trial, some do. It's best to seek out a lawyer who has experience taking cases like yours to trial. Not only will this give you a greater chance of success if your case does go to court, but it may also deter the defendant from challenging you.
Trial Lawyers Have More Experience and Are Ready to Go to Court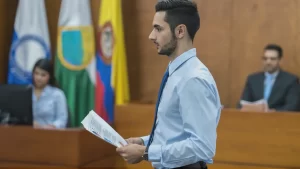 An attorney who doesn't have trial experience might be more likely to settle for a lower amount than one who has the experience and confidence to take a case to trial if necessary. Trial lawyers typically don't cost any more to hire than a lawyer without trial experience, and the eventual verdict or settlement amount could be far higher with a trial lawyer.
Here at Farris, Riley & Pitt, LLP, our trial lawyers leave the door open for fair settlements while also preparing every case we take for trial. If the defendant and their insurance company refuse to offer a fair settlement, we are ready to fight them in court for the compensation you need and deserve.
Get Help from Experienced Trial Lawyers Today 
If you've been hurt in an accident due to someone else's recklessness or negligence, you deserve to receive compensation for your injuries. Our Farris, Riley & Pitt, LLP Birmingham personal injury attorneys are standing by and ready to talk with you about your case. Call us now at (205) 324-1212 and get your confidential case evaluation today.