Five Ways to Prevent a Car Accident
Posted on Friday, May 20th, 2022 at 3:29 pm
When you get behind the wheel of your vehicle, you expect to get where you're going safely. Car accidents are a risk for motorists and passengers everywhere. You can be seriously injured in a car accident, and your injuries could alter the rest of your life. You can face financial strain because of the costs related to your injuries, such as lost income and medical expenses.
It's worth your life and your future to do anything you can to prevent being seriously or fatally injured in a car accident. Though you can't control the actions of others, there are some things you can do to reduce your risk of being seriously injured in a car accident. If you have pressing questions about your case, don't hesitate to contact us today.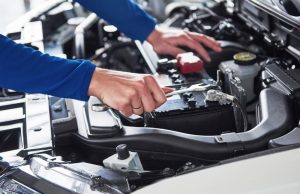 #1: Keep Up with Your Car Maintenance
It might seem like a nuisance when your oil change light comes on, but it's important for you to keep up with required maintenance. Car accidents can be caused by mechanical failure. Vehicle maintenance is necessary so your vehicle is in optimal condition so that you can operate it safely. Likewise, vehicle inspections and maintenance workers can keep you informed about any issues that you may need to have repaired.
#2: Follow the Driving and Traffic Laws
Driving and traffic laws exist to maintain order amongst motorists and to promote the safety of motorists, passengers, and pedestrians. One of the most important driving laws is the requirement that motorists and passengers always wear a seatbelt. Seatbelts save lives, literally. Further, using your turn signals properly helps alert others to your actions and can help prevent them from colliding with you. Following other traffic laws, like abiding by speed limits and properly stopping at red lights and stop signs, can reduce your risk of being involved in an accident.
#3: Be Extra Attentive During Inclement Weather Events
Try your best to keep an eye out for the weather before you get into your car. Some weather events can create poor and dangerous driving conditions. Heavy rains can cause poor visibility. This is dangerous because if you can't adequately see what's ahead of you, you can end up being in a collision. Heavy snow can create slick roads, which can lead to serious car accidents. Strong winds can cause debris to fly, which can obstruct drivers' views of the road and surroundings. If poor weather conditions occur before you begin driving, try to wait until conditions improve. If you're caught in seriously inclement weather, and it's affecting your ability to drive safely, pull over and wait for the worst of the weather to pass.
#4: Don't Get Distracted
Driving while distracted has caused devastating car accidents. Anything that takes your eyes, hands, or mind off the road is a dangerous distraction. The use of cell phones is a common distraction for motorists. Additionally, eating, talking with other passengers, reaching for items inside your vehicle, or looking in your sun visor mirror can be distractions that could lead you to cause a serious car accident and suffer serious injuries.
#5: Watch for Potholes and Animals
Running over potholes isn't just annoying. A pothole can lead to a collision. Unpredictably driving over a pothole could puncture your tire and cause you to lose control of your vehicle. You should also stay on the lookout for animals that could dart into the street suddenly. If you (or another motorist) swerve to try to avoid hitting the animal, the swerving car could collide with other vehicles on the road.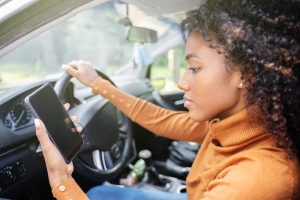 Contact Farris, Riley & Pitt, LLP for Help with Your Case
Even when you do your best to be a safe, responsible driver, other motorists may not be as cautious. If you've been injured by a negligent motorist, you have the right to pursue compensation for your losses. You could be compensated for your medical bills, lost income, pain and suffering, mental anguish, and other related financial and personal costs that you've incurred because of the car accident.
Farris, Riley & Pitt, LLP has been representing clients in Alabama since 1997. Our attorneys have decades of experience fighting insurance companies and negligent motorists on behalf of our clients to obtain significant compensation for their injuries.
Until we win your case, you don't have to pay any out-of-pocket fees to get our experienced Birmingham car accident attorneys to work hard for you. Call (205) 324-1212 or contact us online now to schedule a free consultation. You can discuss your case with us, and we'll let you know what your best legal options are.