Posted on Saturday, January 1st, 2022 at 8:18 pm
It's normal to assume other people will want to help you after a car accident. You might believe the insurance company will provide the compensation you need to pay your medical bills and other expenses. Additionally, you think the driver at fault for the crash will be accommodating and accept liability.
Unfortunately, insurance companies often look out for their interests over the interests of claimants. They will likely look for evidence to show their policyholder wasn't responsible for the accident so they can deny your claim. If you say or do the wrong thing after the crash, the insurance adjuster could use your words against you. The consequence could be less money than you deserve or no compensation at all. If you have pressing questions about your case, don't hesitate to contact Farris, Riley & Pitt, LLP today.
Below are four things you should avoid saying after a car accident.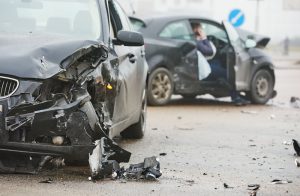 "Before the Crash, I Was…"
You should never tell anyone what you were doing in the moments leading up to the accident. Even if you believe your actions partially contributed to what happened, informing the investigating officer or insurance company could negatively affect your case.
The jury can use pure comparative negligence to prohibit you from recovering compensation in a lawsuit. That means even if you share only one percent fault for the accident, you can't receive any amount of money to compensate you for the losses you suffered. Whether you were texting while driving, ran a stop sign, or drove above the speed limit, don't say anything.
"I Wasn't Hurt in the Accident"
You might go into shock after a car accident. Many people can't think clearly after a traumatic experience. When you're in shock, you likely won't feel the true extent of an injury. Instead of going to the hospital, you could decide to go home and rest. Later, you discover the severity of your injury and start treatment.
Sometimes, accident victims don't realize how severe their injuries are until days or even weeks later. The symptoms might not start immediately after a car crash. A seemingly simple bump on the head could result in a concussion. Without adequate medical intervention, you could suffer permanent damage.
Unfortunately, seeking medical care days after an accident can decrease your chance of securing the maximum settlement in an insurance claim. The insurance company could offer an insignificant settlement amount if you told someone you didn't get hurt or suffered a minor injury. The insurance company might assume you're exaggerating your injury if you end up changing your story later.
If you have questions about how to approach your case, we can help. Contact us today.
"I'm Sorry"
You could show compassion to other people if they sustained injuries in the accident. You can check on them and call 911 if anyone requires medical assistance. However, you should not tell them you're sorry about the crash. Even if you believe apologizing will alleviate a tense situation, avoid showing guilt or remorse.
Insurance companies often use apologies as evidence of fault. The adjuster could take your statement as an admission of guilt, giving them the evidence they need to deny your claim. Telling the other driver you're sorry about what happened might seem like the right thing to do at the moment, but it could come back to haunt you later.
"I Accept the Settlement"
The insurance company might accept liability for their policyholder and offer a settlement. Although it's apparent someone else caused the accident, you shouldn't accept the first settlement offer you receive from their insurer. It could seem like enough money to cover your medical treatment, lost wages, and other losses, but higher compensation might be available.
Insurance companies don't have to offer the full coverage listed on their policyholder's policy. Even if they determine the other driver involved in the accident is responsible for your injuries, they could provide the lowest possible offer. If you accept and sign any documentation, you won't be able to pursue more money if it becomes necessary.
Most accident victims don't understand their rights during insurance claims. You're not obligated to accept the first offer an insurance company provides. There's always room for negotiation unless you receive the maximum available coverage allowed by the policy.
After a car crash, you should hire a lawyer to assist you with the claims process. Your lawyer can file the claim and negotiate a settlement on your behalf. If you don't know the maximum amount you're entitled to receive, you could walk away without the compensation necessary to heal from your injury.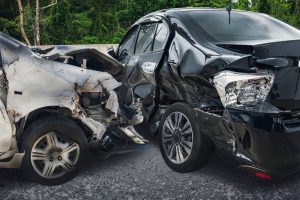 Contact Us
At Farris, Riley & Pitt, LLP, we believe every accident victim deserves to receive quality legal representation. We will provide the service you need to get through this devastating time in your life. You can count on our legal team to fight by your side until the end. We will work hard to meet your needs and try to reach the best possible outcome in your case.
If you sustained an injury in a car accident, call the Birmingham car accident lawyers of Farris, Riley & Pitt, LLP at (205) 324-1212 for a free consultation with one of our experienced and dedicated Alabama car accident attorneys.