Posted on Tuesday, September 20th, 2022 at 1:24 pm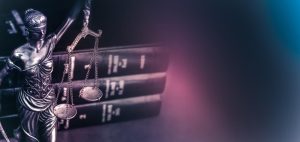 Settling a personal injury case is exciting. You're eager to receive your check so you can deposit it in the bank and do what you want with it. However, it would help if you understood how settlement payments work, so you know what to expect.
Typically, the settlement check you end up with isn't the same as the actual settlement amount. You must take some money out to satisfy debts and pay your attorney if you hire one.
Below you will find an outline of what happens after you settle a personal injury case. You should review it thoroughly so you know what you must do to wrap up your case and cash your check.
How to Handle a Personal Injury Settlement
After you accept the settlement offer and before you can receive your settlement check, you must take specific steps.
Sign a Release Form
You should receive a release form shortly after settling your case. The insurance carrier wants to ensure you accept the settlement amount and won't pursue action against them in the future for additional compensation.
The terms of your agreement should also be in the release. It will include the amount of your settlement and other required conditions. By signing the release, you're releasing the insurance company from further liability for your injury.
Let your personal injury attorney review the release before you sign. The form could contain unusual, confusing, or unfair terms. Your lawyer can negotiate the terms with the insurance company on your behalf. Signing anything related to a personal injury case without an experienced lawyer looking over everything first could lead to unintended consequences.
Deposit the Check
The insurance carrier will mail the settlement check in the agreed-upon amount to your attorney. They can deposit it in the firm's account and proceed with the next steps. There are some obligations you must meet before you receive the final check.
Negotiate Your Debt
You likely have unpaid balances after treating your injury from the accident. Your lawyer can use part of the money from your settlement to pay off these debts.
However, you might not be responsible for the total amount. Negotiating the balances is possible. Your attorney can handle this process on your behalf. Typically, they will speak to the medical providers. Some medical providers are willing to negotiate payments. Instead of paying the remaining balance, your providers might be willing to settle your account for a reduced price.
Pay Your Legal Fees
Your personal injury attorney charges fees and costs. If they take cases on contingency, you do not have to pay anything upfront for legal representation.
After paying off your debt to all necessary healthcare professionals, your lawyer will use some of your settlement money to pay any costs they paid on your behalf while working on your case. These costs could include court costs, medical records requests, copying expenses, and postage from mailing letters to the insurance company. Next, your lawyer will take their fee from the remainder. A contingency fee is often an agreed-upon percentage of the compensation recovered. The payment order of all these different items is probably outlined in the fee agreement you signed when you hired your lawyer.
Receive the Final Check
Your settlement check will be for the remaining balance after paying your lawyer and all unpaid medical bills. Your attorney will print your check and give it to you. The amount you receive is yours to do with what you want.
Available Payment Methods in a Personal Injury Case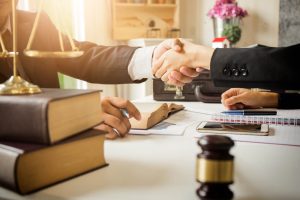 Many people prefer to receive their personal injury settlement as a lump-sum payment. Some use the money for a large purchase, while others pay their bills or invest. You can spend the money on anything. It's your decision.
If you worry about managing a significant settlement, receiving the total balance in small installments might be possible. You could work with a financial planner and determine the most beneficial method for accessing the funds.
Either option you choose could benefit your financial standing. You don't have to worry about tax consequences when you receive a personal injury check. The IRS does not tax personal injury settlements.
Speak to a Dedicated Personal Injury Attorney Today
The Birmingham personal injury attorneys of Farris, Riley & Pitt, LLP have represented injured clients for over 25 years. Our team handles a range of personal injury cases for accident victims in Alabama. You will receive personalized attention from your personal injury lawyer from start to finish of the legal process.
If you sustained injuries in an accident due to someone else's negligence, call us at (205) 324-1212 for your free consultation.