How to Request an Accident Report
Posted on Sunday, July 10th, 2022 at 11:19 am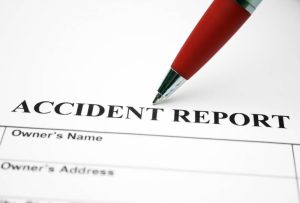 In the aftermath of an accident, it may seem as though your world is spinning. You may have already dealt with many phone calls, emails, letters, and requests for information. This can be overwhelming, especially if you were injured in the accident and the accident wasn't your fault.
The process of pursuing compensation for your injuries and losses after an accident can be complex. There is a substantial amount of documentation and evidence that will need to be collected. This includes obtaining an accident report.
You do not have to face this alone. You need to contact an experienced personal injury attorney as soon as you are able. They will be able to handle all the details of your case, including obtaining all necessary evidence and documentation.  
What Is an Accident Report?
When a law enforcement officer responds to the scene of an accident, they will record a significant amount of information about the crash. They are doing this because they will ultimately compile it into an accident report that includes all the pertinent details of the crash.
An accident report generally includes the following information:
    Date, time, and location
    Details about the people involved
    Details about the vehicles involved and any damage
    Conditions of the roadway, weather, and visibility
    Statements from both drivers
    Statements from any passengers
    Statements from eyewitnesses
    A diagram that shows a basic illustration of the crash
    Citations issued or laws violated, if any
    The officer's opinion about who is at fault for the accident
This report may not immediately be available to those who request it. This could take a few weeks as the officer processes all the information and generates the report.
What Is an Accident Report Used For?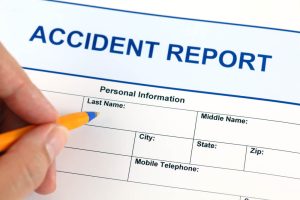 An accident report is one piece of evidence that will be gathered and analyzed. It will accompany other items that may include photos and video from the scene, witness testimony, and medical records. These will all be used in determining what happened in the accident and building the case supporting which parties are liable for your injuries.
The police report typically carries a significant amount of weight in your case. This is because the responding officer is a neutral third party who is considered to be a reliable source of information. However, insurance companies will still conduct their own investigation to determine what happened in the accident.
It could be that the insurance company arrives at the same conclusion the officer did regarding what occurred and who is at fault. It could also happen that the insurance company disagrees with portions of the accident report. Even if this is the case, this is not necessarily cause for concern.
When you choose an experienced personal injury attorney to represent you, they will be able to analyze the accident report and other evidence for you. They understand the implications of the accident report itself and how your case may be affected by the insurance company's investigation.
How Do I Request an Accident Report?
To request an accident report, contact the office of the law enforcement agency that responded to the accident. This may be a police department, sheriff's office, or state highway department. The specific request process may vary by agency, though they are typically similar. At the scene of the accident, you were likely given a case number by the responding officer. This will be useful when it comes time to request the report.
For example, if the responding agency was the Birmingham Police Department, you can consult the website for their records department. This website includes all the details about how to request the accident report. In this case, there are options to request it both in person and by mail. There will usually be a fee, which may vary by agency.
Call Farris, Riley & Pitt, LLP Today
If you've been hurt in a vehicular accident that was caused by someone else, you might be entitled to receive financial compensation. This can be a frustrating and confusing time, and you may wonder what to do next. Our compassionate Birmingham personal injury attorneys can help you navigate this difficult experience.
Contact us now at (205) 324-1212 to speak with a member of the Farris, Riley & Pitt, LLP legal team. You can also submit a contact form, and we will be in touch as soon as we are able. We know how to get results, and we have done so for many satisfied clients. You should not have to be financially responsible for someone else's mistake. Let us take over your case so you can focus on moving forward with your life. Call us now.