Posted on Sunday, April 10th, 2022 at 11:35 am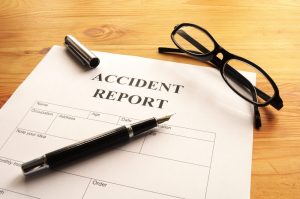 If you were injured in a car accident that wasn't your fault, it is crucial to get a copy of your police report. This helps establish the facts of the accident and helps support your claim with the at-fault party's insurance company.
Most people will be involved in a car accident at some point in their lives. However, most people are unsure of what to do after an accident. While you are on the scene, it's important to contact the police and have a police report filled out.
In Alabama, drivers involved in a collision are required to have a report filed by the police if the accident involves a personal injury, a fatality, or property damage exceeding $500. If the property damage is greater than $250, or if someone is killed or injured, the parties to the accident are required to file a report with the Alabama Department of Public Safety. Even if your accident does not involve one of these criteria, it's in your best interest to contact the police and have a report filed.
What to Do If the Accident Report Is Wrong
Even though police reports are not allowed to be used as evidence in legal proceedings in Alabama, the insurance adjuster will obtain a copy. The information on the report may influence their opinions about who was responsible for the crash, so it's important to make sure all the information is correct.
Get your police report as soon as possible after it has been filed. This gives you a chance to go through the report and determine whether there are any errors by law enforcement. When the police report is inaccurate, it may negate your claim with the insurance company as the company may decide it was based on false information.
If you find an error on the police report, you can reach out to the police department that responded to the accident. Make a comprehensive list of the mistakes you found and submit them in writing to the officer who wrote the report with a request that the report be corrected.
Include any supporting documentation you may have gathered at the accident scene, such as photographs, video, or witness statements. Many times, with enough information, the officer will change the report. If they decline, you can go up the chain of command to the next person in charge and continue doing so until you get someone who is willing to make the changes. Your personal injury attorney can assist you with this and can advocate for you with the police department.
How to Get Your Police Report
Alabama makes it simple and easy to purchase a crash report online from the Alabama Law Enforcement Agency (ALEA). You can search for your crash using the crash report number that was given to you by law enforcement who attended the accident. You may also search for it using your driver's license number and the last name of the individual who is driving the car. Remember that it can take up to ten business days from the date of the crash for the report to be available online.
Possible Errors in the Police Report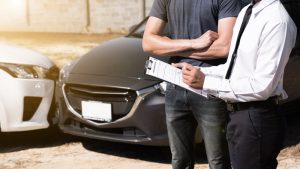 You may find errors in any of the important information that's gathered on a police report. This includes:
Personal information: The law enforcement officer may have misspelled a name, entered an incorrect address, or wrong contact information. These errors are generally easy to fix and easy to prove. It is important to ensure they are fixed since a wrong insurance policy number or phone number may make it impossible for the at-fault party's insurance provider to contact yours.
Description of the property damage: A thorough report will include a description of the damage to both vehicles. Compare this against the photos you took at the scene of the accident. They must match since any understated damage or failure to list damage may result in the at-fault party's insurance company denying your claim.
Description of injuries: If you were injured during the crash, this must be included in the police report. You may find that your injuries were not noted, and no description was given. This could happen if you were taken from the scene of the accident for immediate medical care. In this case, you can include a copy of your emergency room report when you request to have the accident report corrected. Be sure that no injuries are left out or understated.
A crash diagram: The police report should include a diagram of how the accident occurred and which party was in error. There have been times when this analysis is incorrect. Photos you took at the scene will help to create an accident reconstruction that can prove your case.
Witness statements: Everything you said and everything other people said at the scene should be included in the report. While you cannot judge whether the witness statements are accurate, you do want to correct the information if the officer misrepresented your words.
Contact Farris, Riley & Pitt, LLP Today for Help After a Car Accident
If you were injured in a car accident that was someone else's fault, you need an experienced and skilled attorney at your side to fight for your rights. It is essential that you get a copy of the accident report from the police department as soon as possible after the accident happened.
The Birmingham car accident attorneys of Farris, Riley & Pitt, LLP will review this with you to ensure its accuracy and will counsel you on how to get it corrected quickly and easily.
Our compassionate legal team wants you to be represented by an experienced attorney. That is why we work on contingency. This means you are not charged unless we obtain compensation for you.
Call our offices today at (205) 324-1212 or contact us online to schedule your free case evaluation.