What Car Accident Lawyers Do
Posted on Wednesday, February 22nd, 2023 at 11:47 am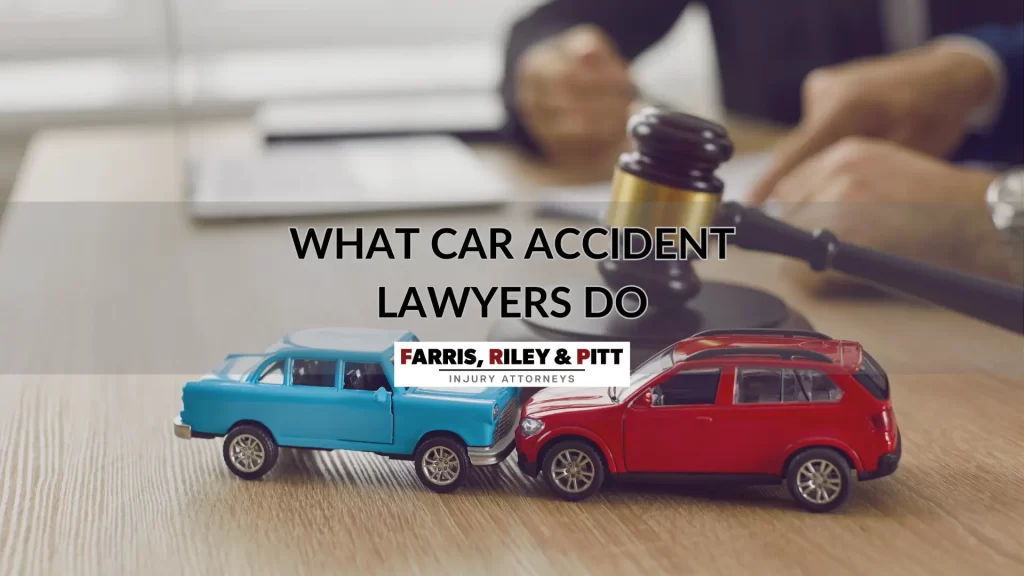 You might wonder whether you should hire a lawyer after a car accident. Although you have a general understanding of a lawyer's role in a car accident claim, you might not know the specific tasks they complete.
You can expect your car accident attorney to provide legal representation and guidance. They will protect your rights and build a case against the other party to try to prove they should be liable for your injuries.
Here we explain more about what a lawyer does for car accident victims, when to hire one, and what you can expect to pay for legal services. 
Do I Need a Lawyer for a Car Accident?
You don't have to hire a lawyer to represent you in your car accident case. However, you should. It can benefit you in multiple ways. An experienced lawyer can investigate the crash, determine who should be held liable, and pursue the compensation you deserve.
After an accident, you might require ongoing medical care, be unable to return to your job, or need to repair your vehicle. A car accident attorney can calculate the value of your claim to negotiate an adequate settlement with the insurance company. You don't have to worry about these responsibilities. Instead, you can focus on recovering your health.
Your lawyer might handle various aspects of your case, such as:
Investigating the crash to determine fault and establish liability
Protecting your legal rights during every stage of the process
Securing traffic camera footage, obtaining witness statements, requesting copies of your medical records, and gathering other evidence
Advising you of the available options for holding the other driver accountable
Filing a claim and submitting a settlement demand to the insurance carrier
Communicating with the insurance adjuster during the claim and negotiating a settlement
Hiring experts such as medical providers and accident reconstruction specialists to strengthen your case against the negligent party
Asking your doctors to sign a letter of protection (LOP) agreeing to treat you now and wait for payment after an insurance settlement or favorable jury verdict
Filing a lawsuit if the insurer denies your claim or refuses to settle for a fair amount 
When to Call a Lawyer After a Car Accident
Sometimes, you don't have to hire a lawyer. You might not get hurt, but you need to repair some scratches or dents in your car. Pursuing action against the at-fault driver is probably unnecessary if you can afford the costs.
However, if the crash is severe, involves multiple drivers, or liability is unclear, a lawyer can get started on your case right away to protect your rights to compensation. You should hire a car accident attorney if any of these circumstances apply:
The crash involves three or more drivers
You sustain a severe injury
Repairing your car will be expensive
Your doctor diagnoses you with a permanent or disabling injury
The other driver is blaming you for the accident
The investigating officer determines you are at fault even though you know you're not
The insurance company denies your claim 
How Much Do Car Accident Lawyers Charge?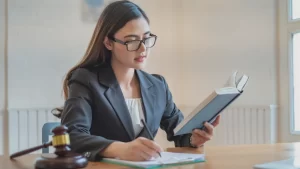 Car accident lawyers typically take cases on contingency. That means they don't charge their clients upfront. It incentivizes the lawyer to resolve the case favorably, so they can get paid. It also means you don't have to pay legal fees or costs on top of medical bills and other accident-related expenses.
If your lawyer recovers compensation for you, their contingency fee will come from one of two sources, depending on the circumstances:
A portion of the financial award from a lawsuit
A percentage of the settlement from an injury claim
Each law firm and lawyer have different fees and fee schedules. Generally, standard contingency fees start around 40% on a sliding scale. Your car accident attorney will likely take 40% of your settlement proceeds if they settle your claim. However, the fee can increase if they have to file a lawsuit. That's because lawsuits are more expensive. Since they don't expect you to pay filing fees, court costs, and other expenses while your case is ongoing, their fee agreement may include a clause that allows you to reimburse them from the settlement or award for the bills they cover while working on your case. 
Let Farris, Riley & Pitt, LLP Help with Your Car Accident Claim
Farris, Riley & Pitt, LLP has represented injured clients in Birmingham since 1997. We take car accident cases on contingency, so you don't face additional financial strain. Our attorneys understand the stress of treating an injury and worrying about paying medical bills. You won't have to worry about any upfront costs when you hire us.
If you got hurt in a car accident due to someone else's negligence, call the Birmingham car accident attorneys of Farris, Riley & Pitt, LLP today at (205) 324-1212 for a free consultation. Let us put our experience and skills to work for you.