Posted on Monday, March 20th, 2023 at 9:37 am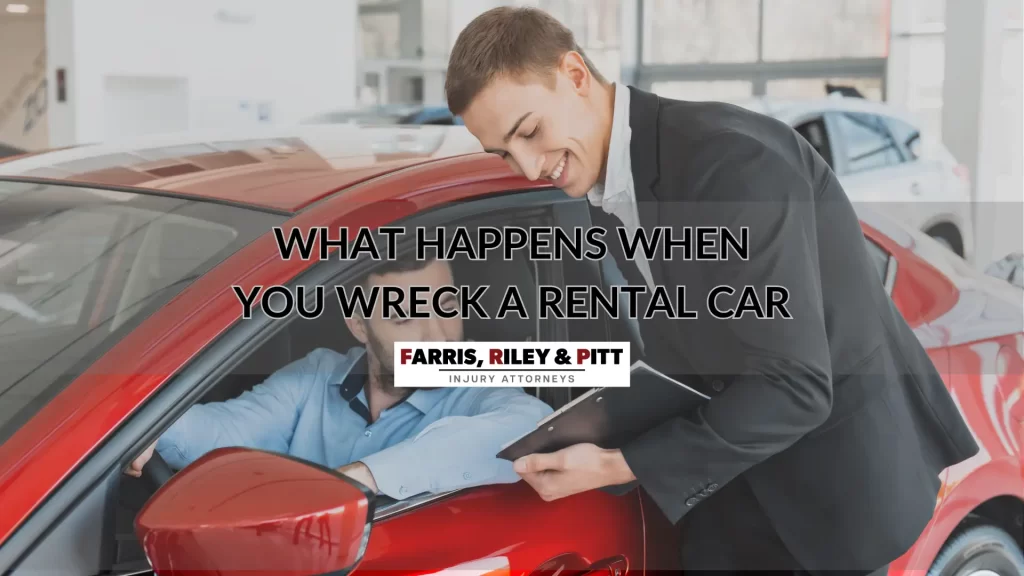 If you are driving a rental car, you might be on vacation or on a business trip. Either way, the last thing you want to deal with is a wreck in a rental car. But, if you do get into an accident with a rented vehicle, there are some things you should know so you can seek compensation from the at-fault driver for the damage.
Your first course of action should be to contact the rental car company and tell them about the accident. They will send someone to the scene and complete the necessary paperwork to get you into another car.
Rental Insurance
When you rent a car through one of the major rental car agencies, they will ask you if you want to buy insurance. There are four types of insurance you can buy.
Loss Damage Waiver (LDW) – This type of rental insurance will limit out-of-pocket costs for your car.
Personal Accident Insurance (PIA) – PIA insurance will cover your personal injuries.
Collision Damage Waiver (CDW) – A CDW will only cover losses if you get into a collision.
Another way to get car rental insurance is through your credit card company. If you get in a wreck with the rental car, they will reimburse you for the expenses incurred due to the accident. Buying this type of insurance will pay your expenses upfront, so you should prepare for this issue.
Of course, you might have personal car insurance that you can use when renting a car. If you wreck a rental car, you can file a claim with your insurance company, and they will take it from there.
If the Car Rental Wreck Was Not Your Fault
If you get into an accident with a rental car that was not your fault, the other driver should be responsible for any damages, but you must file a claim with their insurance company. You should collect as much evidence from the scene and submit that to the rental company. They will then work with the at-fault driver's insurance company to get money for the damage.
Of course, the rental car company can require you to pay for the damages, and then you get reimbursed by the other driver's insurance company. It is essential to read your rental contract to determine the procedures if you are not at fault in the wreck.
Fees Associated With Car Rental Wrecks
The rental company wants to recoup as much money as possible if one of its cars gets damaged. They might charge you more fees after your car wreck. Some of these potential extra charges are:
Fees Based on Loss of Use – Some rental car companies will charge you a loss of use fee, which could cost up to $40 per day.
Loss of Value – Rental companies lose the value of the rental car if it gets wrecked, and they may ask you to pay them for that. The fees for this charge can depend on the extent of the damage.
Various Administrative Fees – What is a business without administrative fees? Well, car rental companies are no exception. They may charge you various fees associated with your car wreck.
It is important to research car rental companies before you sign on the dotted line. Also, read the fine print to find out if they will charge you any extra fees in case of an accident.
Injuries From a Rental Car Wreck.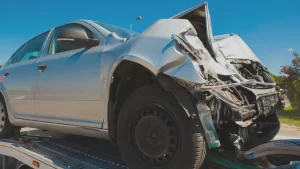 If you were not at fault for the car wreck, you can seek compensation for any injuries that resulted from the crash.
Like any accident that causes injury, if you are in a car wreck, you need to collect information related to your injuries at the scene. Take pictures of bruises, cuts, and scrapes, and go to the hospital even if you believe the injuries are not severe. You will need as much documentation as possible if you decide to file a claim with the insurance company.
Also, if something was wrong with the car before the accident, you might have a claim against the rental car company. They should be liable for any injuries from a faulty vehicle.
We are Here To Help With Your Rental Car Wreck
If you have been in a wreck involving a rental car, it is important to understand your rights. Our law firm has helped many clients with their accidents, and our car accident attorneys will fight for you too. We truly care for our clients and will be there for you every step of the way.
Give us a call today at (205) 324-1212 for a free consultation.
Related Reading: