Why Is My Truck Accident Settlement Taking So Long?
Posted on Tuesday, May 10th, 2022 at 3:10 pm
You've been seriously injured in a truck accident because of the actions of a negligent truck driver. Because you have the right to pursue compensation for your injuries, you've filed a claim with the trucking company's insurance company. Meanwhile, you're still dealing with the consequences of your accident-related injuries and the financial and emotional burden that your injuries have placed on you.
Not only do you deserve to be compensated for your injuries, but you also need to settle your claim as quickly as possible so you can move on with your life and fully focus on your recovery. So why is your truck accident settlement taking so long?
If you have pressing questions about your case, don't hesitate to contact us today.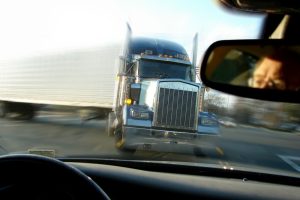 Factors That Can Affect the Settlement Process
Several factors and issues could affect how long it takes to settle your accident claim.
Negotiation
After you've filed your claim with the insurance company, they'll investigate the accident in search of evidence they could use to reduce the value of your claim or wholly deny your claim. The insurance company's goal is to save money by reducing how much money they may have to pay you. Your attorney will negotiate with the insurance company for you to be paid the full compensation you're owed. This can be a long process. The insurance company has every incentive to drag their feet, and they may draw out these negotiations with your attorney.
Compensation for Your Claim
Truck accidents tend to cause some of the most devastating injuries. The costs and losses suffered by those injured in truck accidents can be exorbitant. On top of that, the damages you could receive for your emotional pain and suffering, mental anguish, and loss of enjoyment of life can be significant.
There's a lot at stake when resolving claims that involve large sums of potential compensation. Insurance companies certainly don't want to pay significant damages and if they can, they'll delay settling an expensive personal injury claim. As a result, these claims can take some time to resolve.
Additionally, it's in the insurance company's best interest to string out the settlement negotiations. If they can draw out the negotiations and cause you to miss the statutory deadline for filing a lawsuit, you'll have lost access to your means to have a court determine how much compensation you should receive.
Evidence and Disputes that May Arise
Insurance companies want to conduct an extensive investigation of the accident before they settle a claim. Your attorney will also have conducted a thorough investigation into the accident. The insurance company, however, may discover evidence that they believe is relevant to your claim. Your attorney may need to investigate that evidence as well, which could delay the successful negotiation for fair compensation for your injuries.
Additionally, the insurance company could disagree with your claim that their policyholder was liable for the accident or that your injuries were the result of the truck driver's negligence. This is a critical issue because your claim is based on being compensated by the person whose negligence caused your injuries. These issues could delay settling your claim.
The investigation may lead to the discovery that additional parties could be liable for your accident. These potentially liable parties could include the truck manufacturer, parts manufacturer, cargo loading company, owner of the trailer, or maintenance companies. Completing the investigation into these potentially at-fault parties and entering into negotiations with them as appropriate could also slow the process of obtaining compensation.
State of Your Injuries
It may be advised that you should wait to settle your claim until after you've fully recovered from your injuries. You want to obtain full compensation for your injuries. Your recovery could be a long road which means your medical expenses and emotional suffering could continue to accumulate. It's in your best interests to include all of your injury-related losses in your claim so you can get money for all of them. It's much harder to determine the total losses you should be compensated for if you're still incurring varying costs associated with your injuries.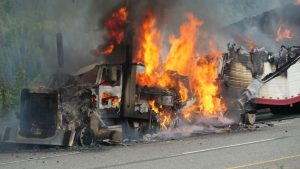 Should You Settle?
Throughout this process, the insurance company may offer you a settlement for your claim. This settlement offer may be worth much less than the value of your claim. If the insurance company doesn't offer an appropriate amount of compensation, you can file a personal injury lawsuit to pursue the compensation you deserve. You should discuss any settlement offer with your attorney so they can advise you of your options.
Contact Farris, Riley & Pitt, LLP for Help With Your Truck Accident Claim Today
Have you been injured in a truck accident caused by a negligent driver? Have you filed a personal injury claim with the insurance company, but it's taking way too long for your claim to be settled? Farris, Riley & Pitt, LLP can help you with your truck accident claim. Call our experienced Birmingham truck accident attorneys today at (205) 324-1212, or reach out to us online to schedule a free consultation and learn how we can help.