Posted on Friday, July 1st, 2022 at 11:06 am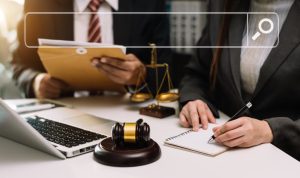 With social media readily available on our mobile phones, we are constantly connected virtually to our friends and family. This allows us to share many aspects of our lives nearly instantly. While this can be fun and quite useful, you need to be aware of how it can impact you after an accident.
We recommend that you set all your social media accounts to private so that you have more control over who has access to your posts. Ideally, you should entirely avoid posting to social media during this time. It can be difficult to determine what may eventually come back to hurt your case. By staying offline altogether, you can avoid many potential negative impacts.
You should speak with an experienced personal injury attorney as soon as possible about your case. They can advise you on how to handle social media as you are pursuing compensation for your injury.
Don't Make Statements About the Injury
You should avoid making any statements whatsoever about the accident and your injury. This may seem difficult, especially because it can be an emotional time. You may want to vent your frustrations, particularly if you believe you are not at fault. You may want to make simple statements to update your loved ones on how you are doing. Even something like posting a photo of a broken leg in a cast can turn out to be problematic.
Anything you say online can potentially be used against you later. You should not mention any anger, irritation, or annoyance related to the accident. This includes any statements about the other party or the insurance company. These could make it seem like you are being vindictive in pursuing a lawsuit and could cast you in a negative light.
Posting Photos of Yourself Can Make It Seem That You Are Not Injured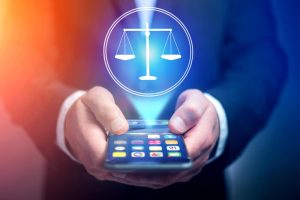 You may be on vacation and want to post photos of your trip. While this is quite natural, it can impact the amount of compensation you may be entitled to receive. For example, you may wish to post photos of you hiking through the mountains on a family vacation. However, this could potentially be used as evidence against you.
The argument could be made that you were well and healthy enough to perform strenuous physical activity. This could be used to make the case that you were not, in fact, injured. Similar reasoning applies to other types of posts as well, including participating in charity walking and running events or even lounging on the beach.
Ask Your Friends and Family to Avoid Tagging You in Posts
Like not posting your own photos, you should advise those closest to you that their postings could harm your case. It applies especially to anything that could be used as documentation of you being in a certain place at a certain time. We recommend that you speak privately with your friends and family and ask them not to post photos of you or any language that references the accident or your injury at all. The same goes for tagging you in posts while your case is ongoing.
For example, you may attend a friend's birthday party at a restaurant. They may take a group photo and tag you in it. When the photo is posted with the location of the restaurant, this could now be used as evidence that you were at the party. The argument could similarly be made that you were not injured or that the extent of your injuries was not severe.
Avoid Being Highly Active on Social Media in General
Even if you are not actively posting, you should be aware of how your online presence may be perceived. If you "like" a large number of photos, the argument could be made that you are more concerned with social media than with your recovery. While this may seem like a stretch right now, it could result in a tangible, negative impact on your case.
In addition, we recommend that you do not accept any new friend requests during this time. This is particularly true for accounts that you do not recognize or people you don't know personally.
Contact Farris, Riley & Pitt, LLP Now
If you have been injured in an accident that was caused by someone else, you need to speak with a Birmingham personal injury attorney. You owe it to yourself to understand your options. We can help you make the best decision for your future.
Call (205) 324-1212 now to talk with a Farris, Riley & Pitt, LLP lawyer. You can also submit a contact form, and we will be in touch as soon as possible. We can pursue compensation on your behalf so you can focus on your recovery.