Why You Should Get a Lawyer for a Minor Car Accident
Posted on Wednesday, February 15th, 2023 at 11:25 am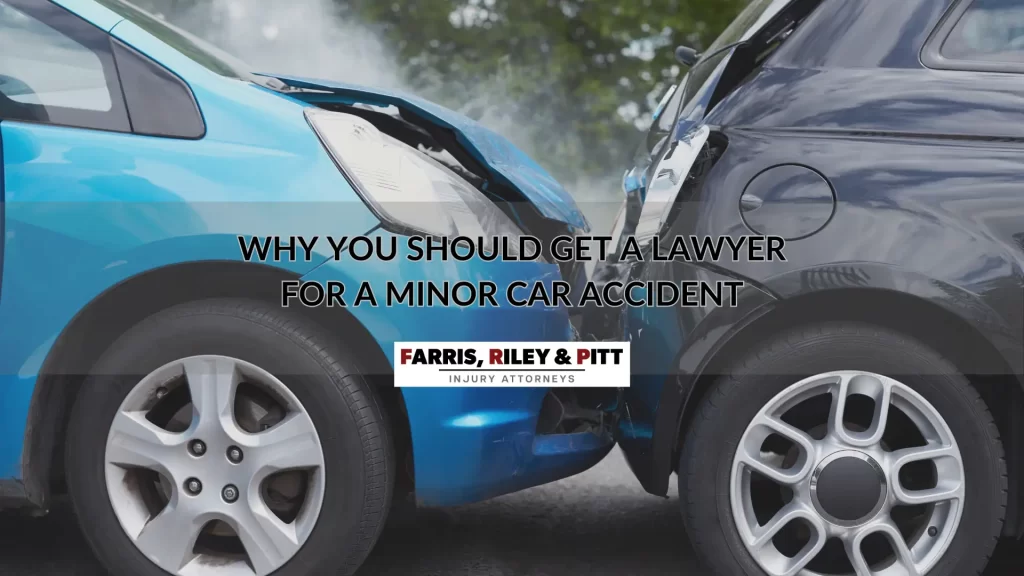 You aren't required to hire a car accident lawyer after a minor crash. However, you should consider the benefits of seeking legal representation from someone with experience.
Leaving the accident scene without reporting what happened to the police can have severe repercussions. In Alabama, the driver of a motor vehicle must report a crash to local law enforcement if there is an injury or death. You and the other driver might agree not to call the police or exchange insurance information. That agreement can land you in hot water if the other driver files a claim later.
Remembering the details of a minor accident is challenging, and if you don't hire a lawyer right away, fuzzy memories can complicate any case you pursue. Seeking prompt representation means your lawyer can document the relevant information you can recall right away, preserve evidence, and get copies of your medical records from your injury's treatment, however minor the injury might be.
Here we explain the importance of hiring a lawyer after a minor car crash, what to do if the at-fault driver sues you, and how to find a dependable car accident lawyer in Birmingham.
Hidden Dangers of a Minor Car Accident
A fender bender seems insignificant. Your car might have some scratches or dents but no major damage. You might briefly discuss what happened with the other driver and agree that exchanging insurance information isn't necessary.
That can be problematic for multiple reasons, including:
Hidden injuries – Although you feel fine after a minor crash, you might have an injury that doesn't cause immediate symptoms. Soft tissue injuries like sprained muscles and pulled tendons are common fender-bender injuries. However, symptoms might not appear until days later. By then, crucial evidence can go missing, and locating the other driver to file a claim can take time. That's why seeking prompt treatment and hiring a lawyer once you leave the accident scene is essential.
Expensive damage – A minor accident can damage a vehicle's bumper, cause superficial scratches to the paint, or leave small dents in the car door. It seems like an easy fix, but once you bring your vehicle to an auto body shop, the repair estimate you receive is shocking. Seemingly minor damage can become a significant expense if the inspection uncovers hidden problems.
Unexpected medical bills – You can file a claim without a lawyer, but securing the maximum possible settlement is unlikely. Lawyers know how to maximize the value of a claim and aggressively negotiate a full and fair settlement with the insurance adjuster. If you accept the first offer you receive, it likely won't cover your total medical bills, especially if you need ongoing treatment. Waiting until you finish treating your injury is best so you can be sure to calculate the compensation necessary to pay for everything. 
Can Someone Sue You for a Minor Car Accident?
Yes. The other driver involved in the car crash might sue you even if they are at fault. They have the upper hand if they take action first, especially if you agree not to call the police or exchange insurance information at the scene.
Hiring an attorney promptly after a minor car accident can protect your rights. They can notify the insurance company of what happened and gather evidence to prove someone else should be liable for your injury. 
How to Find a Good Car Accident Lawyer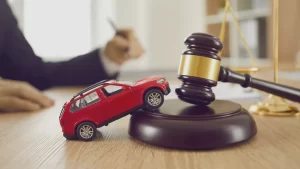 The most beneficial method of finding a good car accident lawyer is requesting a referral from a trusted source. You might have a family member or friend who went through something similar and raved about the lawyer they hired. Using the same one during your claim might yield positive results.
However, finding someone reliable and reputable is challenging if you don't know anyone with a lawyer. You should consider these attributes while researching and meeting with potential lawyers:
Open and honest communication
Available when you need them
Honest about expectations and possible outcomes for your case
Experience handling car accident claims
Positive reviews from previous clients
One-on-one attention
Willing to go to trial if necessary
Transparent about the legal process and what they expect of you
Transparent about their fees and what you'll be required to pay for and when
Work hard to meet your needs and goals even if they disagree with your approach
Protect Your Rights with an Experienced Car Accident Lawyer
Hiring a lawyer after a minor crash is one of the most important things you can do. Farris, Riley & Pitt, LLP has fought for injured clients in Birmingham for over 25 years. When you hire us, our legal team will immediately investigate and obtain any available evidence that proves you deserve compensation.
Get started on your injury claim by calling a Birmingham car accident attorney from Farris, Riley & Pitt, LLP at (205) 324-1212 for a free consultation today.