Birmingham Head-On Collision Attorney
Any automobile accident can leave a person with severe physical injuries and emotional trauma. However, some kinds of crashes tend to be more dangerous than others. Among the most serious types of accidents that can occur are head-on collisions.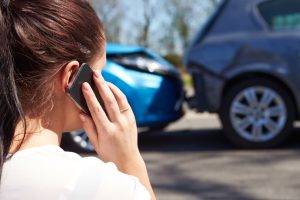 While head-on collisions only make up about two percent of traffic accidents, they are responsible for more than ten percent of road fatalities in the United States. For those who survive, the result is often debilitating injury, emotional trauma, and financial expenses that seem to come from every direction.
If you have been injured in a head-on collision that another party caused, or if a loved one lost their life in this type of crash, you may be eligible to seek compensation for your losses. The experienced Birmingham car accident attorneys of Farris, Riley & Pitt, LLP are here to help you recover fair compensation. We work hard for our fellow Alabama residents to ensure they get the justice they deserve.
Call our team today at (205) 324-1212 or contact us online for a free case evaluation.
Do I Need a Lawyer After a Head-On Crash?
Insurance companies recognize how serious head-on collisions can be. Unfortunately, their chief priority is to avoid paying out large sums of money when a person is injured. One way they may try to accomplish this is by quickly attempting to get the injured party to accept a quick settlement. However, the offer they make will probably not be sufficient to cover the extent of the losses the injured person suffered.
If you have been injured in a head-on collision, you must avoid speaking to insurance companies without consulting an experienced lawyer first. The legal team at Farris, Riley & Pitt, LLP has experience dealing with insurance adjusters, and we will not allow them to pressure you into accepting a settlement worth less than you deserve.
Furthermore, if the claim needs to go to court, it will be essential for you to have a qualified legal representative to guide you through the process and ensure that all the steps are taken to protect your rights and your claim.
What Is a Head-On Collision?
A head-on collision is an automobile crash that happens when two vehicles that are traveling in opposite directions collide with one another. Sometimes referred to as "frontal collisions," these accidents are not as common as many other types of accidents. Nevertheless, they tend to be far more dangerous than many other crashes. Due to the increased force of impact, people involved in this type of collision have a more significant potential to suffer severe injuries than those in other types of accidents.
Common Causes of Head-On Collisions in Birmingham
One of the main reasons for head-on collisions is driver carelessness or negligence. This can come in many forms, including:
Distracted driving (texting, adjusting GPS, etc.)
Illegal passing of another vehicle
Drowsy driving / falling asleep behind the wheel
Turning too quickly
Losing control of the vehicle
Neglecting to take extra precautions during bad weather
Whatever the exact cause of the accident that led to your injuries, the attorneys at Farris, Riley & Pitt, LLP are ready to help you recover the compensation you deserve for your losses.
Common Injuries from Head-On Collisions
Even when compared to other car accidents, the types of injuries that head-on collisions can cause can be particularly catastrophic. They may include:
Burns
Contusions, cuts, and scrapes
Shoulder injuries
Head injuries (concussions, TBI)
Airbag- or seatbelt-related injuries
Internal bleeding
Loss of limbs/amputation
Coma
Some of these injuries can lead to permanent disabilities, requiring the injured individual to have ongoing medical care. This can be a significant long-term expense.
When a person loses their life in a head-on collision, the experienced attorneys at Farris, Riley & Pitt, LLP can work with surviving family members to seek justice for the person they lost.
Potential Compensation for Injuries in a Head-On Collision
While the physical injuries people may suffer in a head-on collision can be life-altering, the financial and emotional consequences can also be overwhelming. The attorneys at Farris, Riley & Pitt, LLP are prepared to seek compensation for all your accident-related losses. You have the right to claim compensation for losses such as:
Medical expenses
Lost wages due to missed time at work
Loss of future earning potential
Transportation and accommodation costs if you need to travel for treatment
In-home care costs
Physical and emotional pain and suffering
Disability and disfigurement
Loss of enjoyment of life
Non-economic losses can be challenging to quantify. Nevertheless, our legal team is ready to help you determine the financial compensation you deserve. When your life has been turned upside down, you have the right to all the resources you need to move forward with dignity.
Contact Our Experienced Birmingham Head-On Car Accident Attorney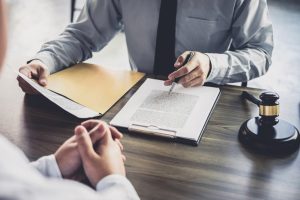 If you were injured in a head-on collision in Birmingham, the personal injury lawyers at Farris, Riley & Pitt, LLP understand that your life has become more painful and stressful than you could ever have imagined. Our legal team is here to help you, and we want to do what we can to make this difficult time more bearable for you.
We are prepared to take care of every aspect of your claim, from investigating the facts and circumstances of the accident to negotiating your settlement with the insurance company. If they are unwilling to provide you with the compensation you deserve, we are unafraid to take your claim to court and fight for you before a judge and jury.
The experienced car accident attorneys at Farris, Riley & Pitt, LLP take on cases on a contingency fee basis, meaning that you do not have to pay us anything until we recover compensation on your behalf. Call us today at (205) 324-1212 or contact us online for a free consultation. We are ready to get to work for you.
Related Posts: