If you were paralyzed after a car accident caused by a negligent driver, you could be owed significant compensation for your injuries. Paralysis can have devastating and permanent impacts on your life, and no amount of money will undo what happened. However, when you receive appropriate compensation for your injuries, it can help you pay for intensive medical treatment and rehabilitation, lost wages due to your injury, and even help cover necessary adaptations and equipment to help you enjoy a better quality of life.
The legal process can feel daunting, especially when you are under so much stress already after an accident. You can relieve some of this stress by choosing a lawyer who has experience recovering compensation in severe injury cases, such as paralysis caused by a car crash.
Contact the Birmingham car accident lawyers of Farris, Riley & Pitt, LLP at (205) 324-1212 for a free consultation. Reach out to us today.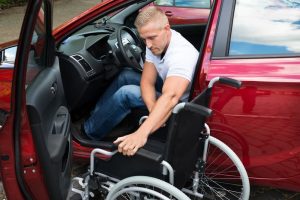 Why You Need a Lawyer
While some people choose to file personal injury claims with the insurance company directly, in the case of a severe injury, it is important to have strong legal representation on your side. It may feel like the insurance company is on your side and wants to help you, but above all, they want to make a profit. Paying out large settlements for serious injuries impacts their bottom line, and they will do anything they can to reduce your settlement.
In order to receive compensation, you will need to not only prove that the other driver was at fault for the accident but also justify the amount of money you are requesting. You will need to clearly demonstrate the severity of your injuries and their anticipated impacts throughout your life. This is not an easy task, but an experienced attorney can help you organize all of the details to make a strong argument.
Why Choose Us
Paralysis injury cases are some of the most complex personal injury cases because the victim is often owed a large amount of compensation. Because of this, they will come under a lot of scrutiny from the insurance company and their attorneys. Not all attorneys are equally experienced, and not everyone can handle this type of case.
The attorneys at Farris, Riley & Pitt, LLP have successfully secured over 200 million dollars in compensation for our clients over the 20 years we have been serving Birmingham and surrounding communities. We know the amount of effort and attention to detail it takes to win complicated cases, and we do everything in our power to help our clients recover the compensation they deserve. Many prestigious organizations have recognized our attorneys for their exceptional work, and we take pride in providing the best experience possible for our clients. If you have pressing questions about your case, don't hesitate to contact us today.
What Causes Paralysis
When a car crashes with intense force, it can cause damage to many parts of the body. The spinal cord, back, and head are especially sensitive to force, and a spinal cord or brain injury can have serious consequences.
When the spinal cord is either bruised or torn partially or completely, it can cause temporary or permanent paralysis, depending on the severity of the injury. Brain injuries can also cause paralysis when a Traumatic Brain Injury (TBI) damages part of the brain that controls muscle function.
Types of Paralysis
There are several main types of paralysis, depending on whether it is caused by a spine injury or a brain injury and the location of the injury on the spine or brain.
Monoplegia – Paralysis of only one limb
Hemiplegia – Paralysis on one side of the body
Paraplegia – Paralysis that affects the lower half of the body, including both legs
Quadriplegia – Paralysis of both arms and legs. Depending on where the spinal cord was damaged, this can even cause paralysis from the neck down.
Some people may eventually recover some function of their limbs or other body parts through intensive physical therapy, especially after a brain injury. In some cases, recovery may not be possible. Your doctors should be able to give you an idea of what the long-term options may be in your situation.
Long-Term Effects of Paralysis
The long-term prognosis for a paralyzed individual varies greatly from one situation to another. A paralyzed individual can often expect to spend millions of dollars over the course of their life between medical costs, rehabilitation, and lifestyle changes.
If you are wheelchair-bound, it may be necessary to move to a more accessible home or make modifications to your current residence. You may need to purchase a variety of medical equipment, such as an adjustable bed, a power wheelchair, and other assistive devices.
Physical therapy can restore some or all functions in some cases, especially if a brain injury caused your paralysis. However, the intensive physical therapy required, as well as special equipment, can be time-consuming and cost a lot of money.
In addition to mobility problems, many paralyzed individuals suffer from cardiovascular and breathing difficulties, reduced bowel and bladder function, reduced sexual function, and an inability to regulate body temperature. Additionally, after a long period of immobility, many people begin to experience skin problems, loss of muscle mass, and frequent infections.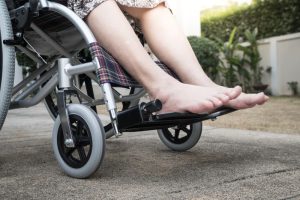 Contact a Birmingham Paralysis Injury Lawyer Today
No one should have to suffer the devastating financial effects of paralysis, especially when someone else is at fault. In the days, weeks, and months after an accident, you are likely experiencing a high level of stress and emotional anguish in addition to the physical suffering. The last thing you want is to figure out how to navigate the legal system as you seek compensation for your injuries.
Fortunately, the attorneys of Farris, Riley & Pitt, LLP are here to help. We will guide you through every step of the legal process, so you have a clear understanding of your options from start to finish. We treat our clients the same way we would treat our own family. We will utilize our skills and experience to fight for justice and compensation on your behalf.
We understand that finances probably feel impossibly overwhelming right now. This is one reason why our firm operates on a contingency basis. You will not have to pay for any of our services until we successfully secure the compensation you desperately need.
Contact us today at (205) 324-1212 for a free consultation. We're here to help.