What Questions Should I Ask a Truck Accident Witness?
Posted on Monday, January 10th, 2022 at 8:29 pm
Commercial trucks can cause massive destruction during collisions with small cars. Typically, the occupants of the smaller vehicles suffer more serious harm than the occupants of trucks. You could be in shock and pain in the immediate aftermath of a crash. You might not know the steps you need to take next or how to prove the truck driver's actions caused the accident.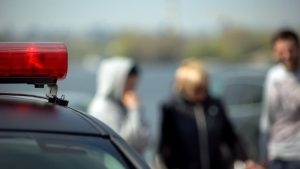 In any accident case, you need evidence to prove what happened. Copies of your medical records, traffic camera footage, and police reports could show that the truck driver should be held liable for your injury. However, most people don't know how to request evidence. Additionally, some evidence can go missing or become damaged, preventing you from proving someone else is at fault.
Eyewitnesses can be extremely valuable in truck accident cases. Even if you know the truck driver or someone else caused the crash, stating it to an officer or the insurance company isn't enough. You need proof to back up your version of events. If an eyewitness can confirm the details you provide, you might recover the compensation you deserve.
Tracking down witnesses after a truck accident can be a challenge, especially if you suffered an injury and require hospitalization. You should hire a truck accident lawyer immediately to help you with your case. Your attorney can locate eyewitnesses and speak to them about what they recall about the crash.
If you get the chance to talk to witnesses yourself, your case could benefit from asking them the questions below.
Can I Have Your Name and Phone Number?
The most basic question you can ask an eyewitness is their name and contact information. If you don't have this information, the insurance company handling your claim or your attorney can't contact them for a statement. Witnesses only benefit your case if you know how to reach them.
Ask anyone near the accident scene if they saw what happened. If they did, write down their names and phone numbers. Also, ask if they would be willing to speak to the insurance company and provide a statement if necessary. Your lawyer could also call them to testify in court if you end up filing a lawsuit against the truck driver.
Did You See What Happened Right Before the Crash?
Avoid asking specifics while speaking to witnesses initially. If you ask pointed questions or make statements about what you saw, it could influence their memory. They might end up recalling something they never saw based on what you ask them.
If possible, write down what the witnesses tell you. Pay attention to the details they remember and determine whether it matches your version of events. If they think you caused the crash, obtaining their statement won't help your case. It could hinder your chance of receiving money from the truck driver's insurance company.
Can You Give Me More Details About the Accident?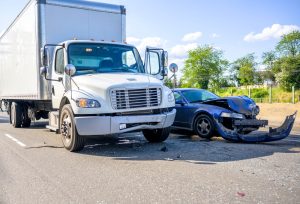 After the witness tells you what they saw, ask more specific questions about the crash. Try to obtain additional information for a complete story regarding the circumstances. Questions you could ask include:
What time did the accident happen?
Where were you when you saw the crash occur?
Were you with someone at the time of the accident?
Did you hear what the truck driver said afterward?
Where was the truck in the moments before the incident?
What Were You Doing Before the Accident?
Sometimes, witnesses don't see every moment leading up to and after an accident. One person might have heard the collision but didn't see what happened beforehand. Another person might have noticed the truck but walked away before the crash occurred.
Asking what witnesses were doing is vital so you get a clear picture of what they might have seen. If someone tells you they were walking into a restaurant, they could have seen the truck driver speeding but might not have seen the actual collision and the trucker's actions afterward. Or, you could speak to a witness who was sending a text and only saw the events taking place immediately after hearing tires screeching or the vehicles crashing into each other.
What Did You Do After the Accident?
When you find witnesses, ask them if they recall what they did after the collision. Whether they called 911, checked on injured drivers or passengers, or took pictures, the information could be helpful in your case.
If you discover someone took a video of the accident as it happened or took pictures of the crash scene, ask for copies. It could be valuable evidence to show that the truck driver caused the crash and should be held liable for your resulting losses.
Contact Us
Farris, Riley & Pitt, LLP knows what it takes to prove fault after an accident involving a commercial truck. Our legal team will advocate for your rights and fight for the maximum compensation you deserve.
If you suffered injuries in a truck accident in Alabama, call our Birmingham truck accident lawyers at (205) 324-1212 for your free consultation.