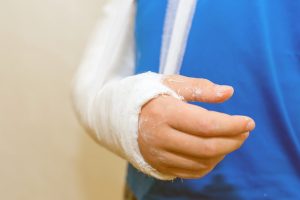 In 2020, a traffic crash was reported in Alabama about every four minutes. If you've been injured in a side-impact accident that was not your fault, you may be entitled to receive compensation. You need to speak with an experienced Birmingham car accident attorney about your case.
You may already be facing a growing stack of medical bills and wondering how you will pay for them. Those bills can be especially distressing if you are currently out of work due to your injury. You should not have to be responsible for someone else's mistake. Call Farris, Riley & Pitt, LLP today at (205) 324-1212 to discuss your case with a T-bone car accident lawyer.
What Is a Side-Impact or T-Bone Collision?
A side-impact collision occurs when the front of one vehicle strikes another car's side perpendicularly. The two vehicles form the shape of a capital letter T at the point of impact, so these are called "T-bone" accidents. A crash of this type is also called a broadside collision.
A side-impact collision often occurs when a driver fails to yield the right of way. This failure includes failing to stop at a red light or running a stop sign. A T-bone collision can also occur when someone is driving distracted, speeding, or turning across lanes of traffic.
The driver of the car that slams into the other car is not necessarily the driver who will be found at fault. Instead, the driver who failed to yield the right of way will typically be found at fault.
Injuries Caused by Side-Impact or T-Bone Collisions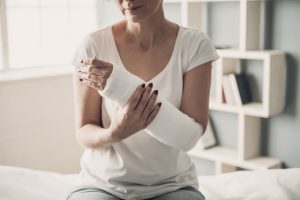 When you're hurt in a car accident, you should seek medical attention as soon as possible. When you see a doctor, you will get the care you need. You must follow all doctor's orders.
Your medical care will also establish a connection between the accident and your injuries. This connection will be essential to building a strong case to pursue compensation for your losses.
A side-impact collision can cause any type of injury. Unfortunately, drivers and passengers will likely be injured in this kind of accident since the impact strikes near where they are sitting. Injuries caused by a T-bone collision may include:
    Amputation
    Internal organ damage
    Spinal cord injuries
    Neck injuries, including whiplash
    Lacerations
    Post-traumatic stress disorder (PTSD)
Some injuries, such as nerve damage and PTSD, may not immediately present symptoms. You must seek prompt medical attention as you might have an injury that hasn't appeared yet. Only a doctor can diagnose your injuries.
Pursuing Compensation
Pursuing compensation after a car accident is complex. A significant amount of documentation and evidence will be collected and analyzed. An investigation will reveal what occurred during the accident. Evidence you might need to support your claim may include:
    The police report
    Eyewitness statements
    Photos from the accident scene
    Dashcam video, if available
    Medical records
Your compensation could be based on multiple potential components. These can include:
    Medical bills
    Physical therapy
    Prescription medication
    Lost wages
    Property damage
    Disfigurement
    Pain and suffering
Most personal injury cases are settled outside the courtroom. However, this does not always occur. If settlement negotiations are unsuccessful, Farris, Riley & Pitt, LLP will be prepared to take your case to trial to pursue the compensation you need.
Do I Need an Attorney?
Even if you believe it's a clear case and the other driver was at fault, getting the money you deserve is often not that simple. Your attorney and the insurance company will investigate what happened during the accident and who is at fault. They will gather a significant amount of documentation about the circumstances of the accident and your injuries. Your attorney will analyze all the available evidence to build a strong case for you.
Insurance companies are notorious for trying to find ways to avoid paying money to injury victims. One way they might do this is by trying to get you to make a recorded statement on the phone.
In doing so, they hope you will say something that implies you were at fault or to blame for the accident. The insurance company can later use these statements to prove that the crash was your fault. You should not speak with an insurance adjuster or make a recorded statement before you speak with a car accident attorney.
Insurance companies are also known for making unfair settlement offers. Such an offer may seem reasonable to a person unfamiliar with the total compensation they may be owed. An initial offer is usually less money than the victim deserves. The insurance company hopes to take advantage of your lack of knowledge about accidents and pay you as little as possible. An experienced attorney will handle all settlement negotiations for you and recognize an insufficient offer when it's presented.
Why Choose Farris, Riley & Pitt, LLP?
We have been serving injured people like you for over 20 years. Our attorneys have recovered more than $200 million for our clients. We know how to get results.
It's important to work with a legal team that you can trust. One way to determine whether your attorney will earn your trust is to learn about their prior clients' experiences. For this reason, we gladly share the testimonials of our clients.
You can rest easy knowing there are no upfront fees when you choose Farris, Riley & Pitt, LLP to represent you. In fact, there are no fees whatsoever unless we get compensation for you. If we don't get you any money, you don't owe us anything.
Call Farris, Riley & Pitt, LLP Now
If you've been hurt in a T-bone collision in Birmingham caused by someone else, you might be entitled to financial compensation. You must discuss your case with an experienced personal injury lawyer as soon as possible. Contact the compassionate Birmingham T-bone car accident attorneys of Farris, Riley & Pitt, LLP today by calling (205) 324-1212. You can also submit our contact form online, and we will be in touch.